Year 3 Learning
Academic Year 23/24
Paired Reading
Year 6 have paired up with a buddy from Year 3 to enjoy sharing books. The Year 3's have enjoyed reading to the older children and, in turn, the Year 6's have felt very responsible being allowed to write in their reading records – even awarding house points! We're looking forward to some more lovely times working together!
Academic Year 22/23
Seed Dispersal Classification
Year 3 have been sorting plants by their method of seed dispersal this week. We looked at poppies, strawberries, coconuts, avocados, grass, water irises and peas and decided which method each one used to disperse its seeds. Can you remember which was which?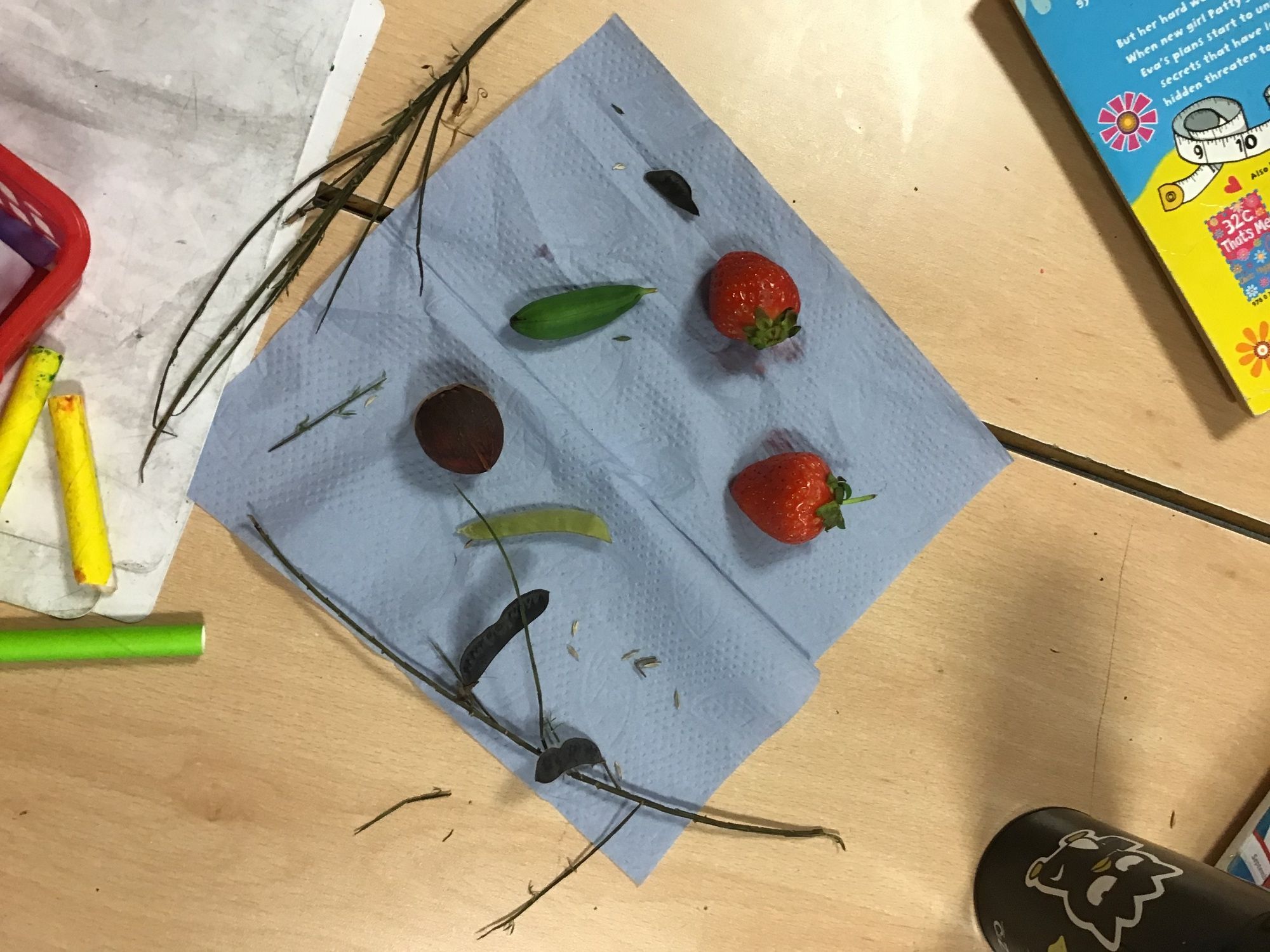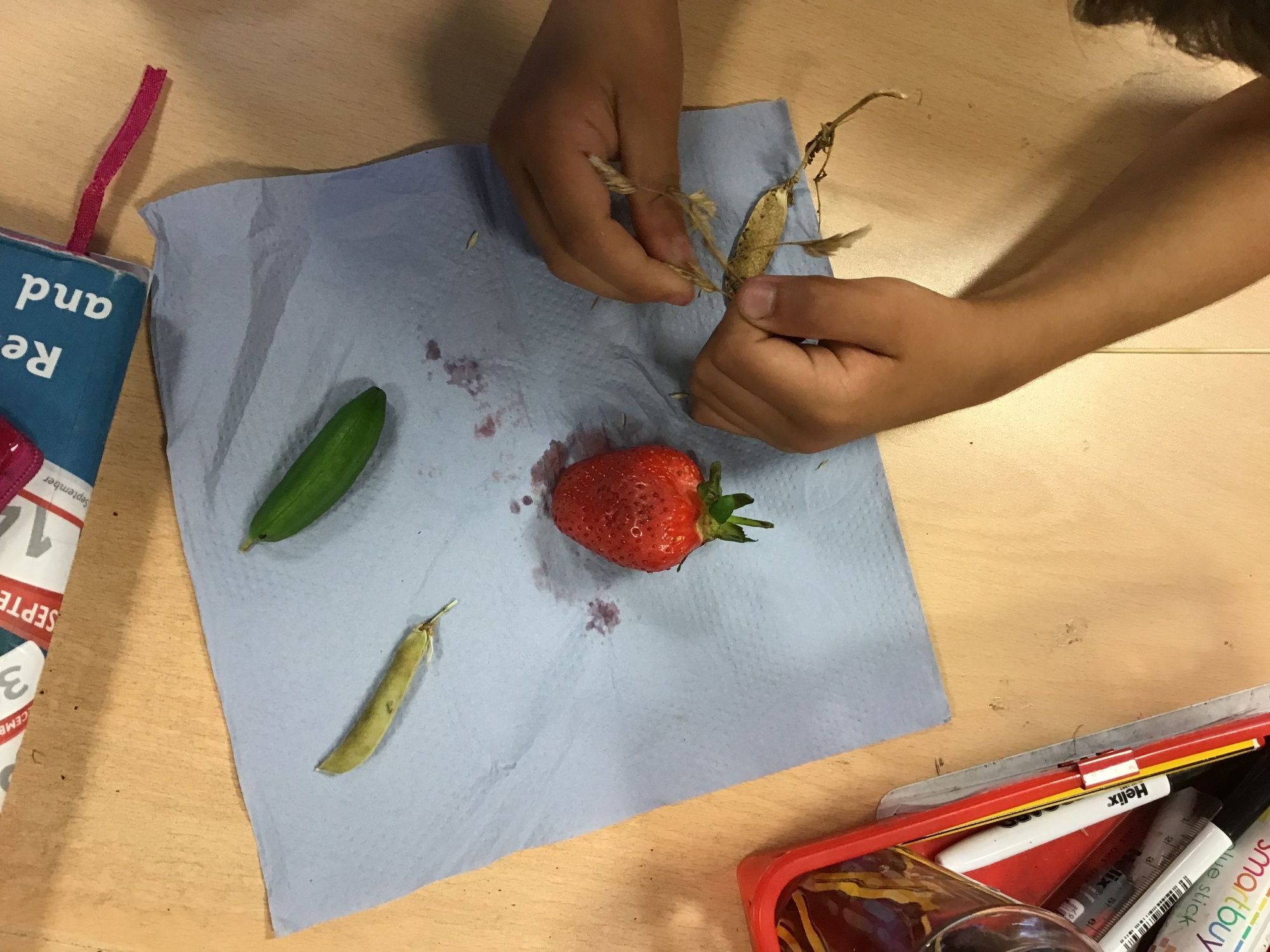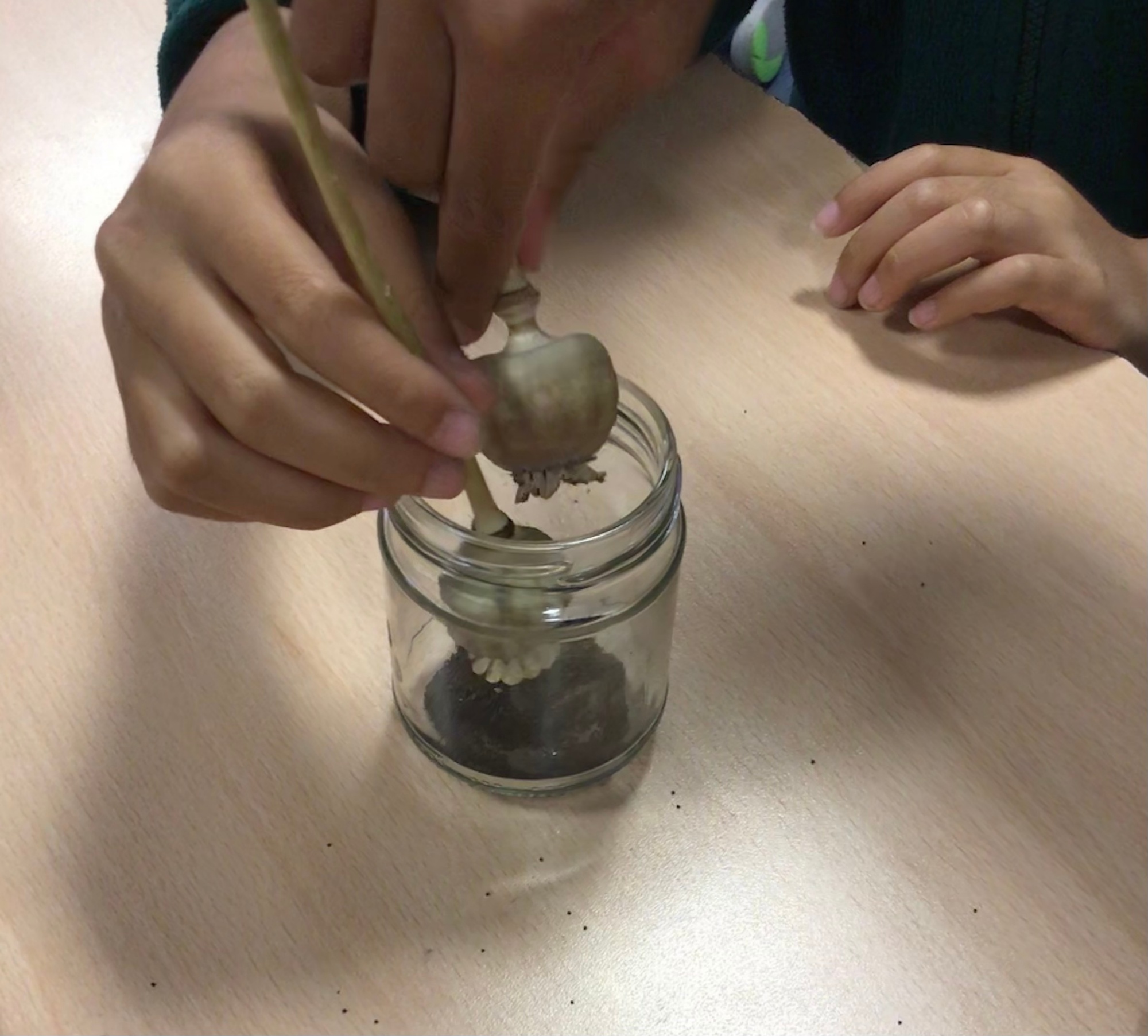 3D Shapes
Year 3 have been constructing 3D shapes with plasticine and straws this week. We used pictures to help us and then counted the vertices, edges and faces afterwards. What 3D shapes can you see in these photos?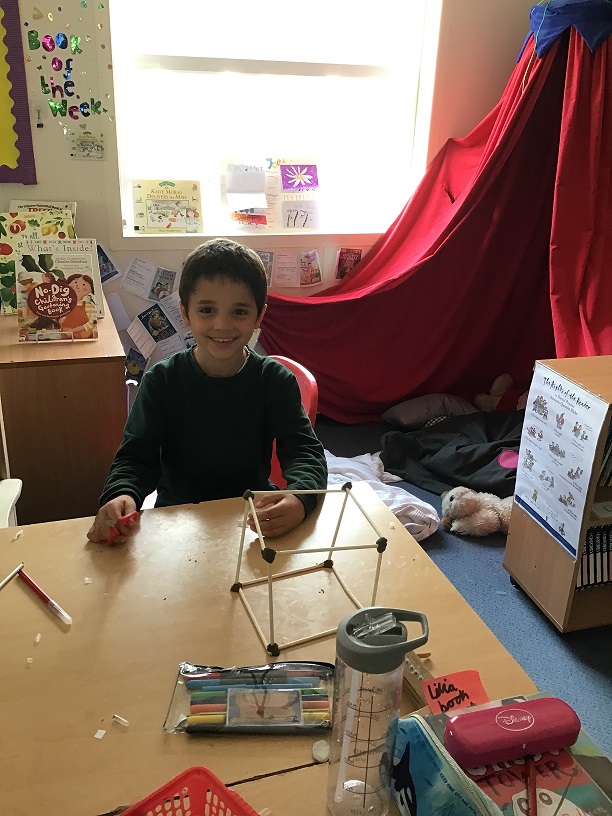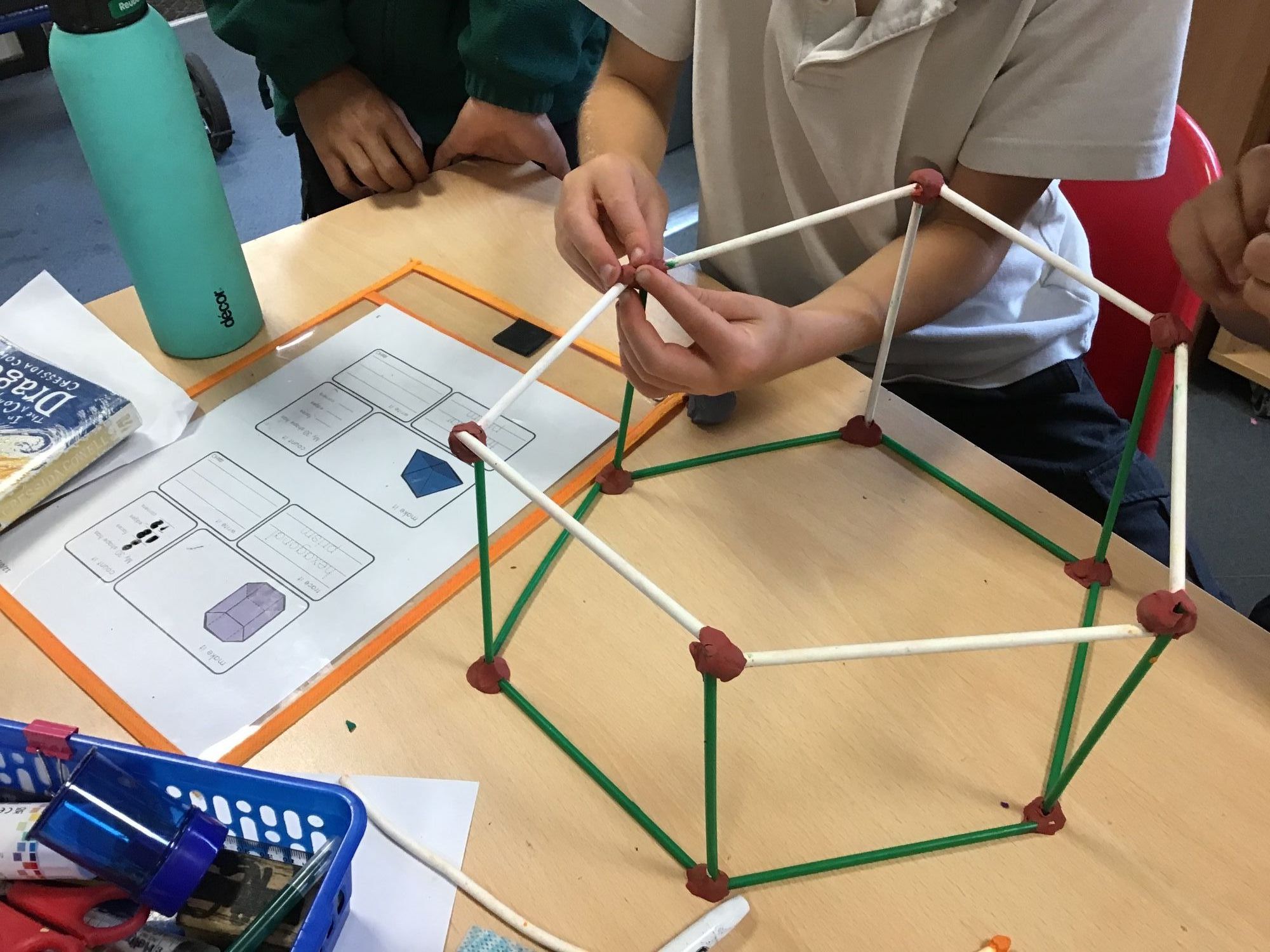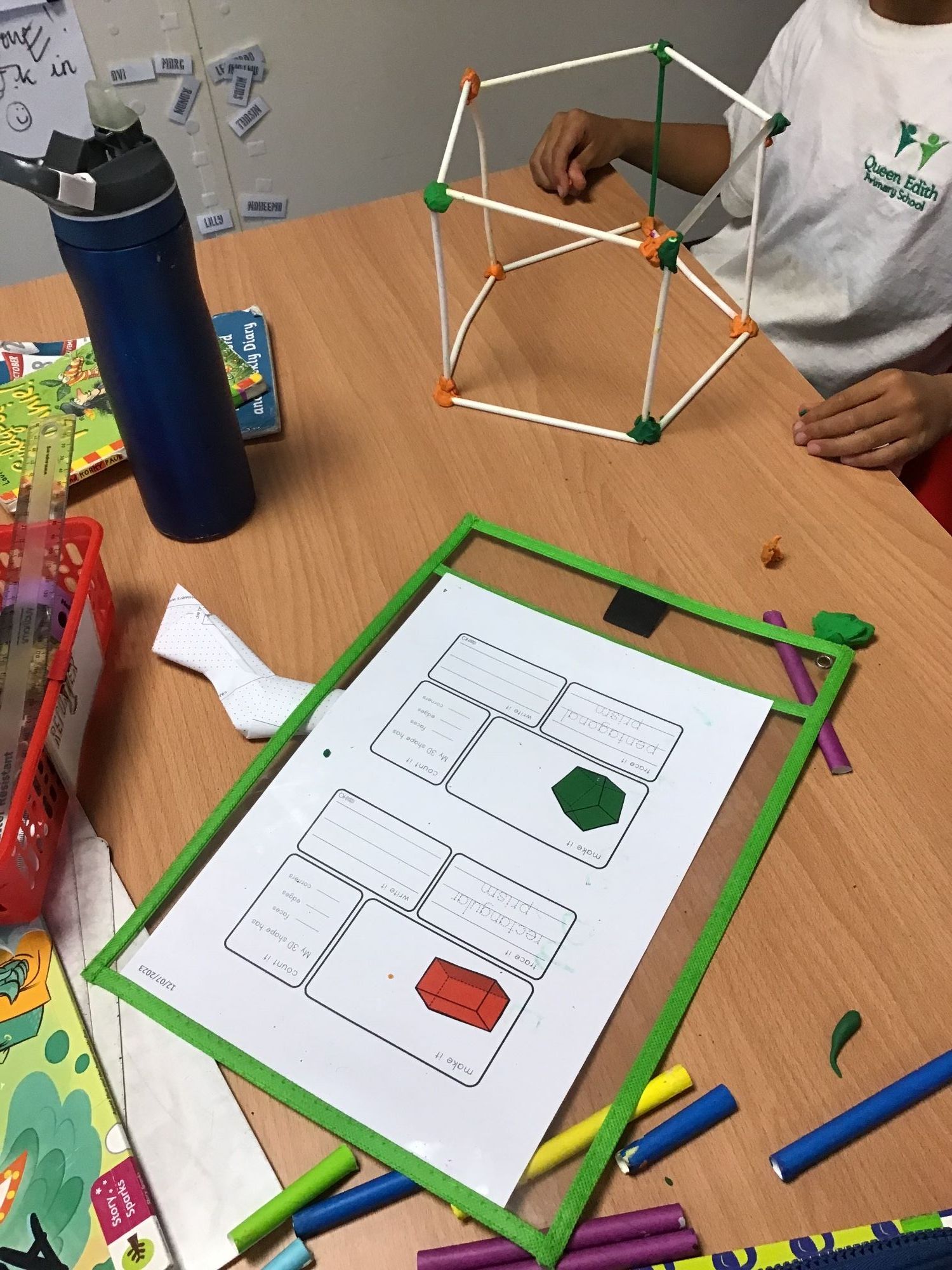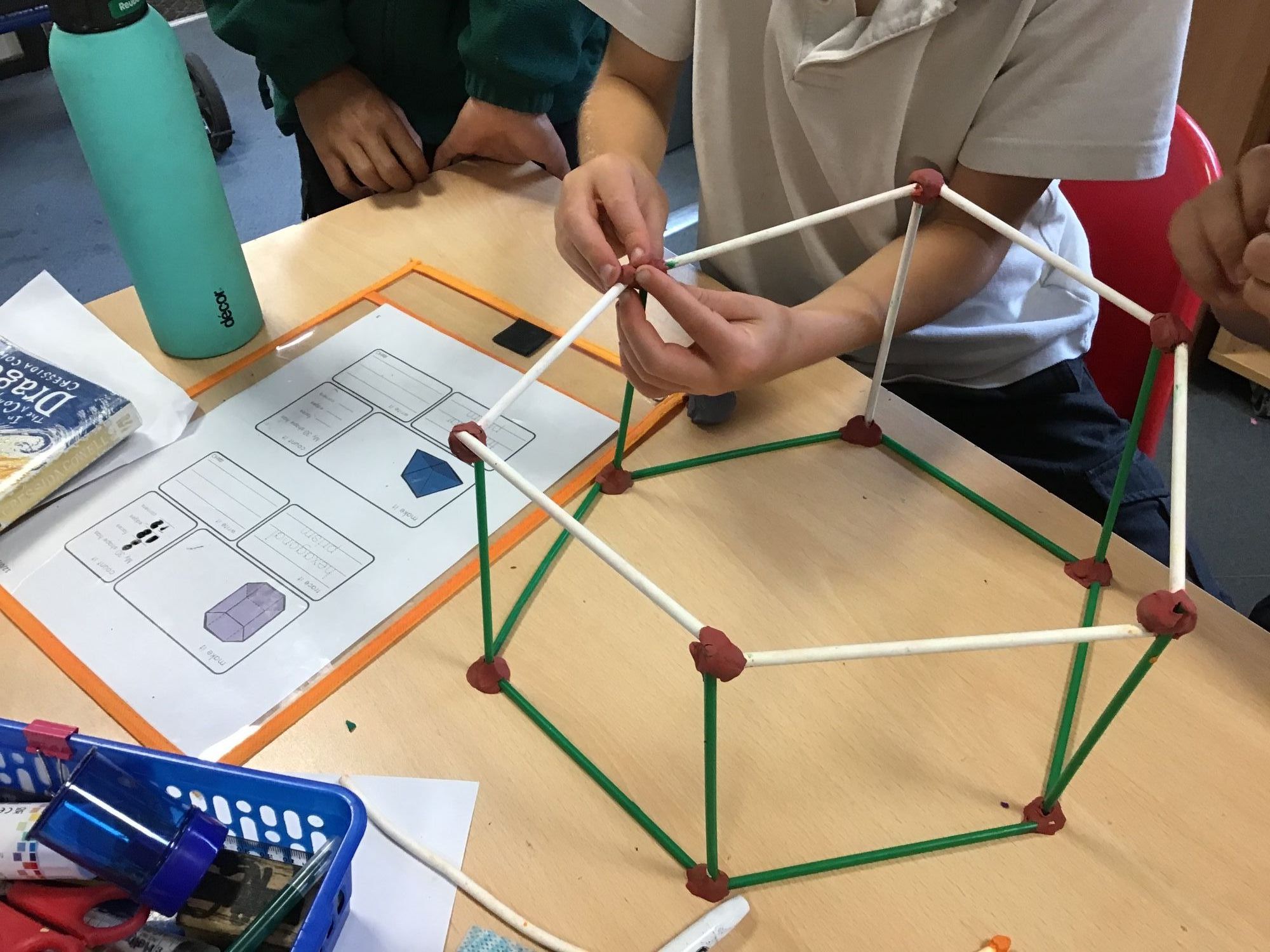 Hands-On Polygons!
Year 3 have been grappling with polygons in Maths this week. We constructed them and discussed their properties. Can you spot any quadrilaterals in the pictures? Are there any 2D shapes hiding in there which are NOT polygons?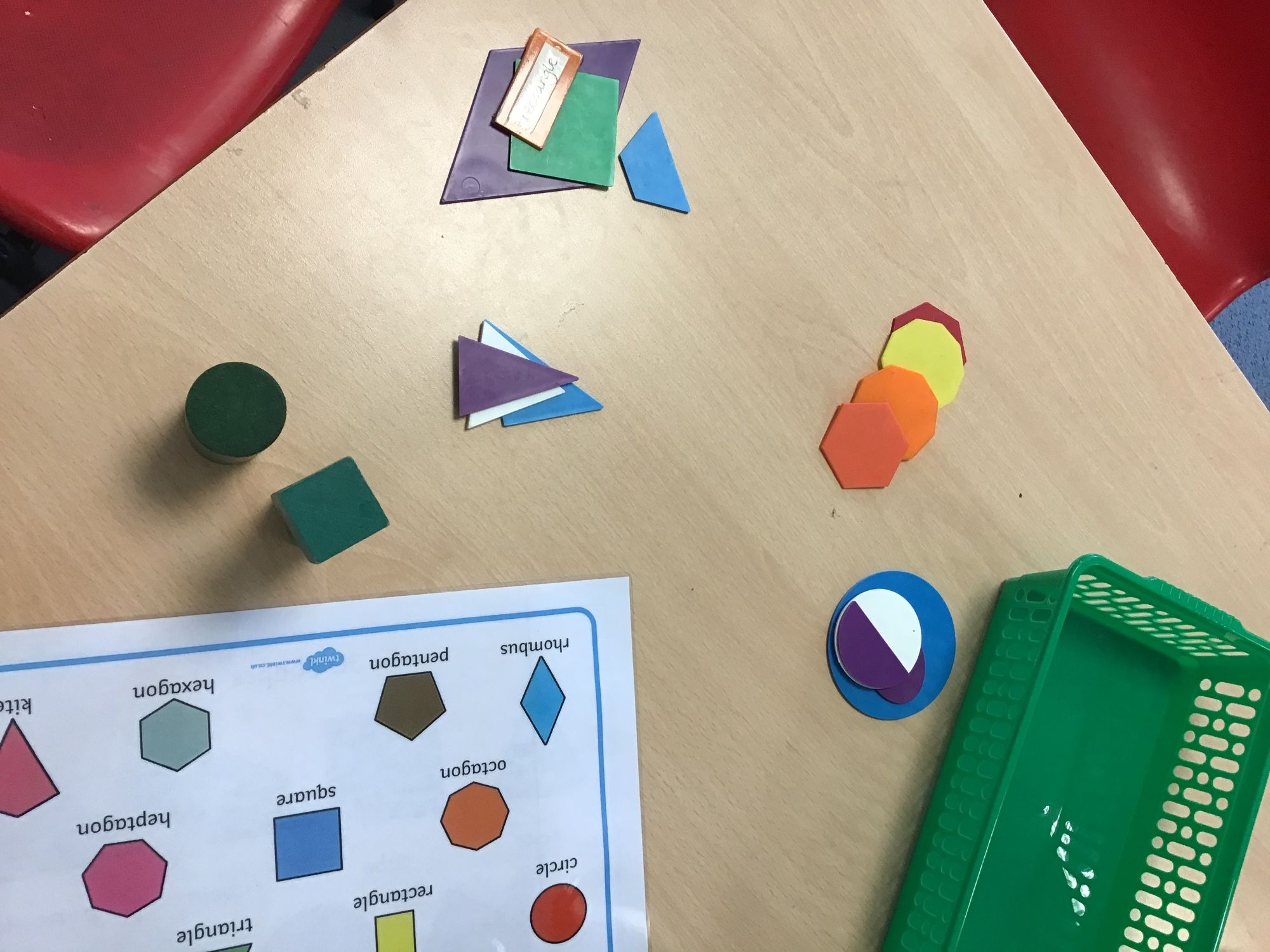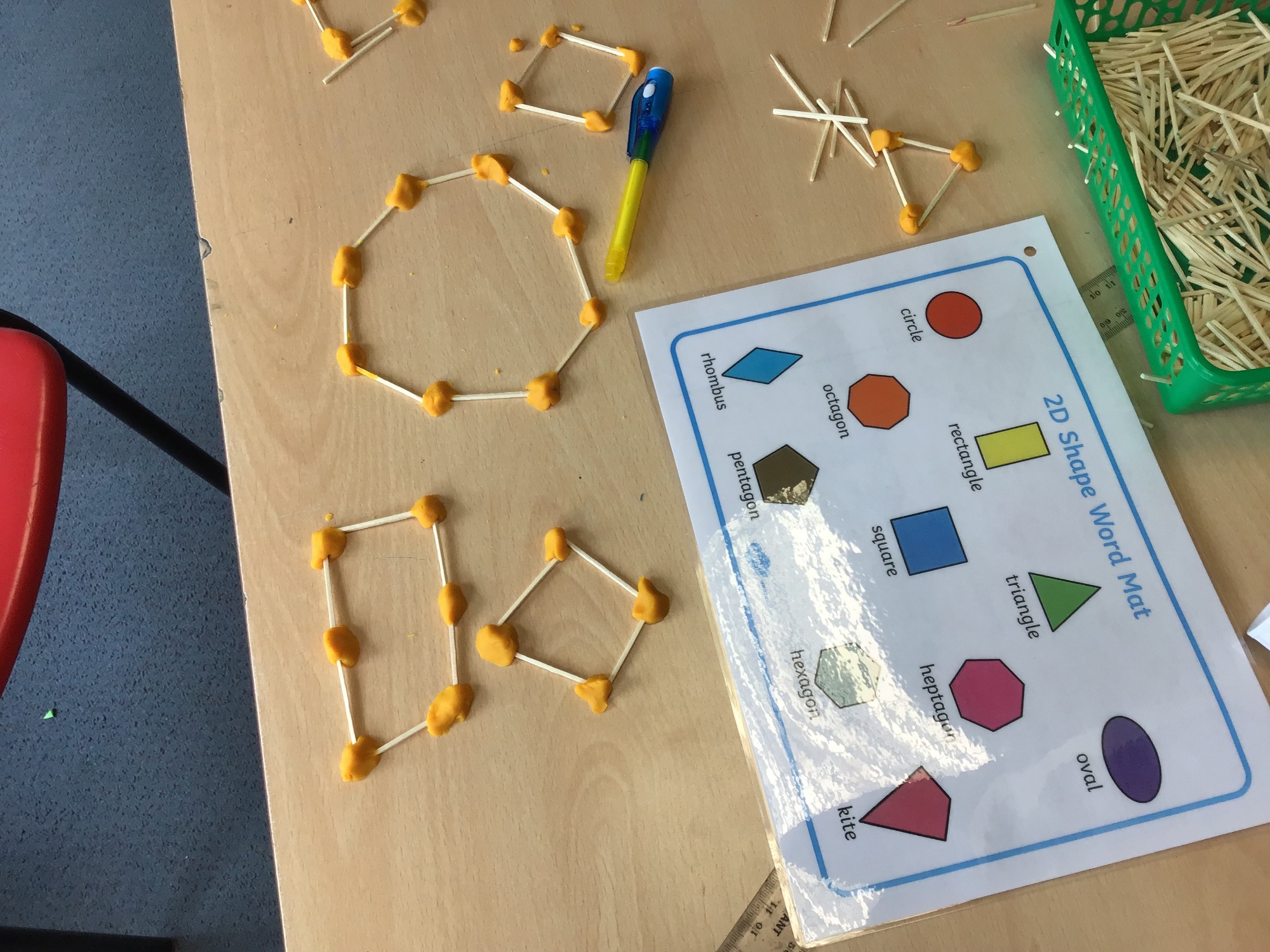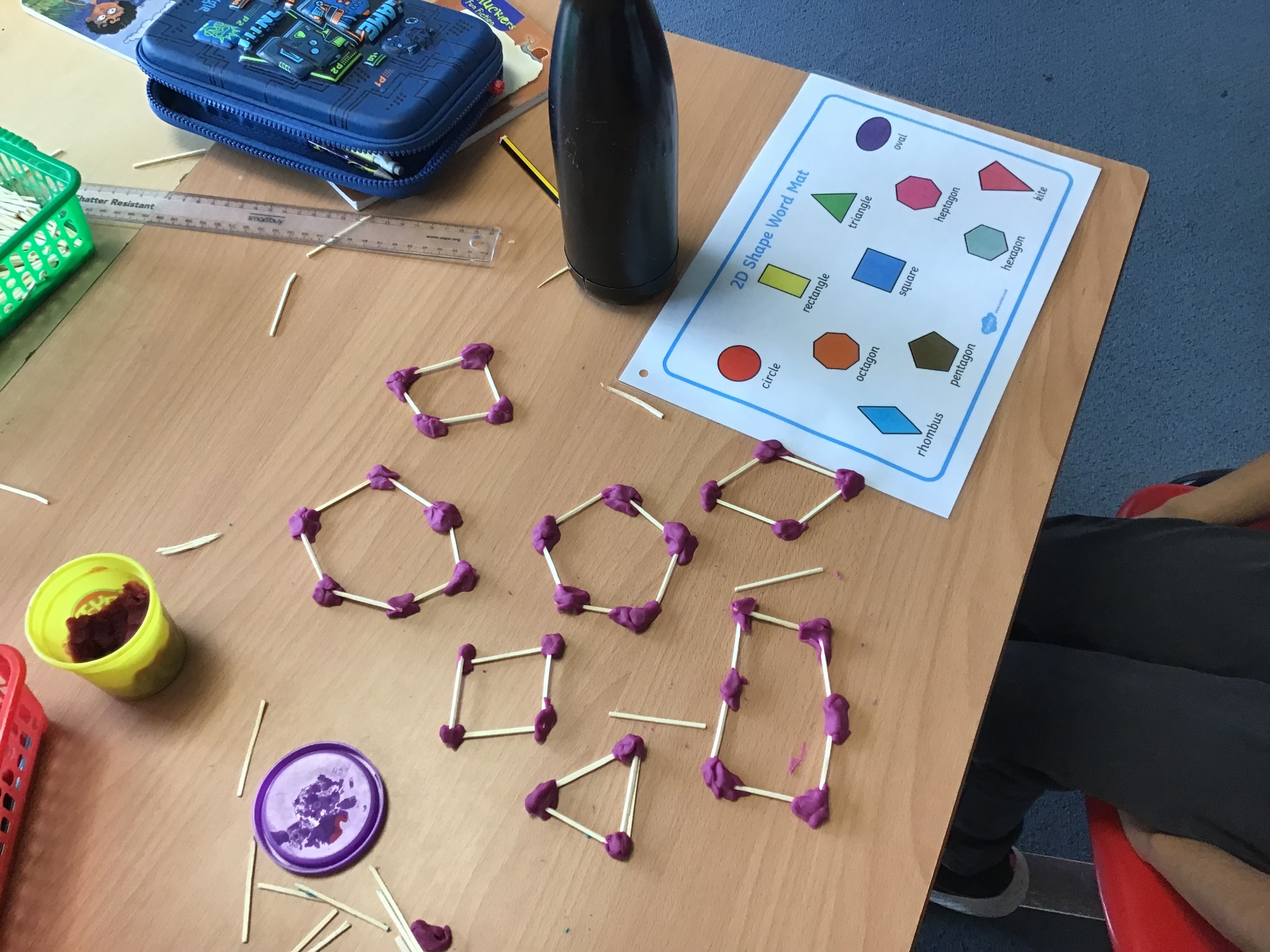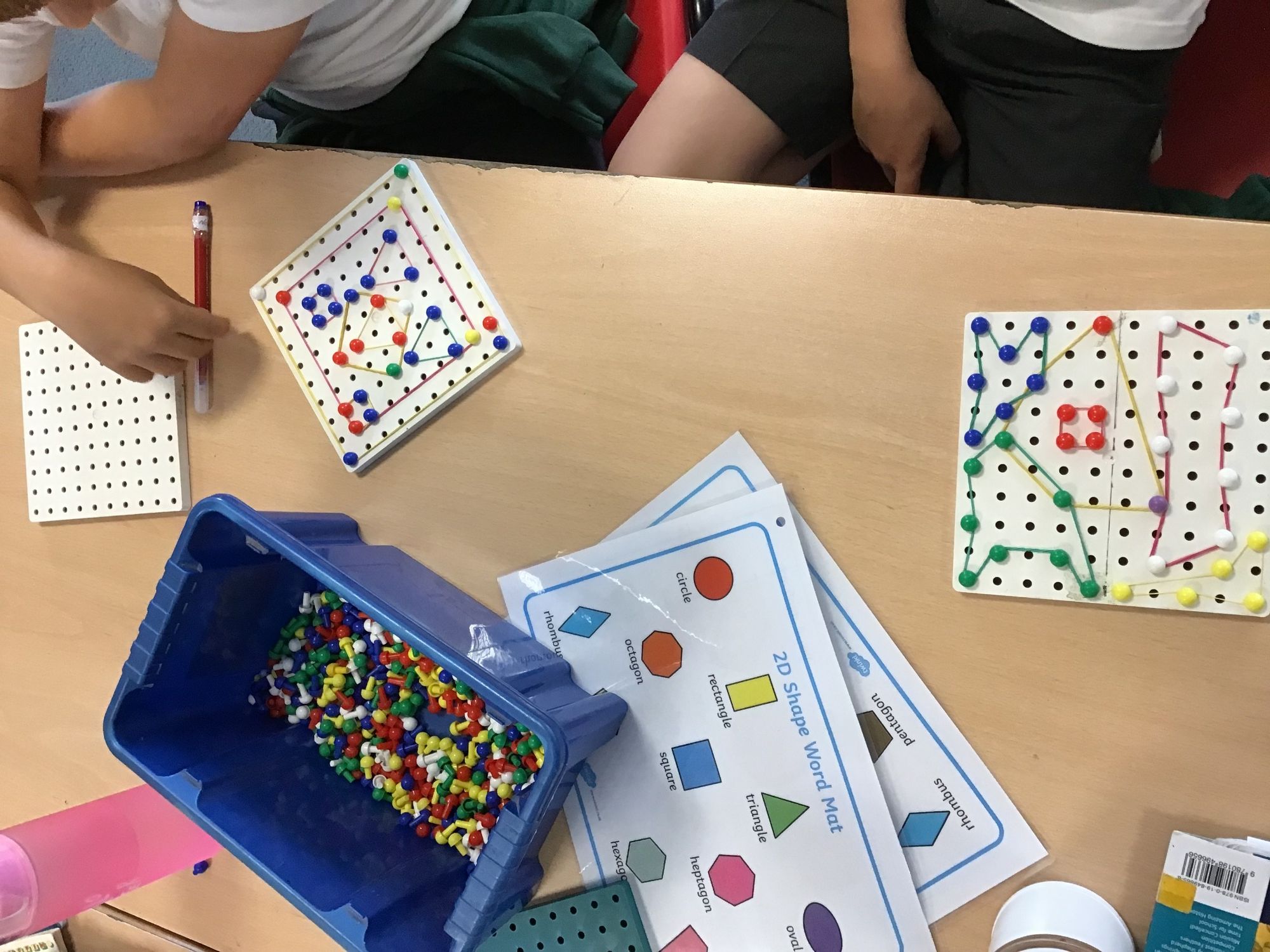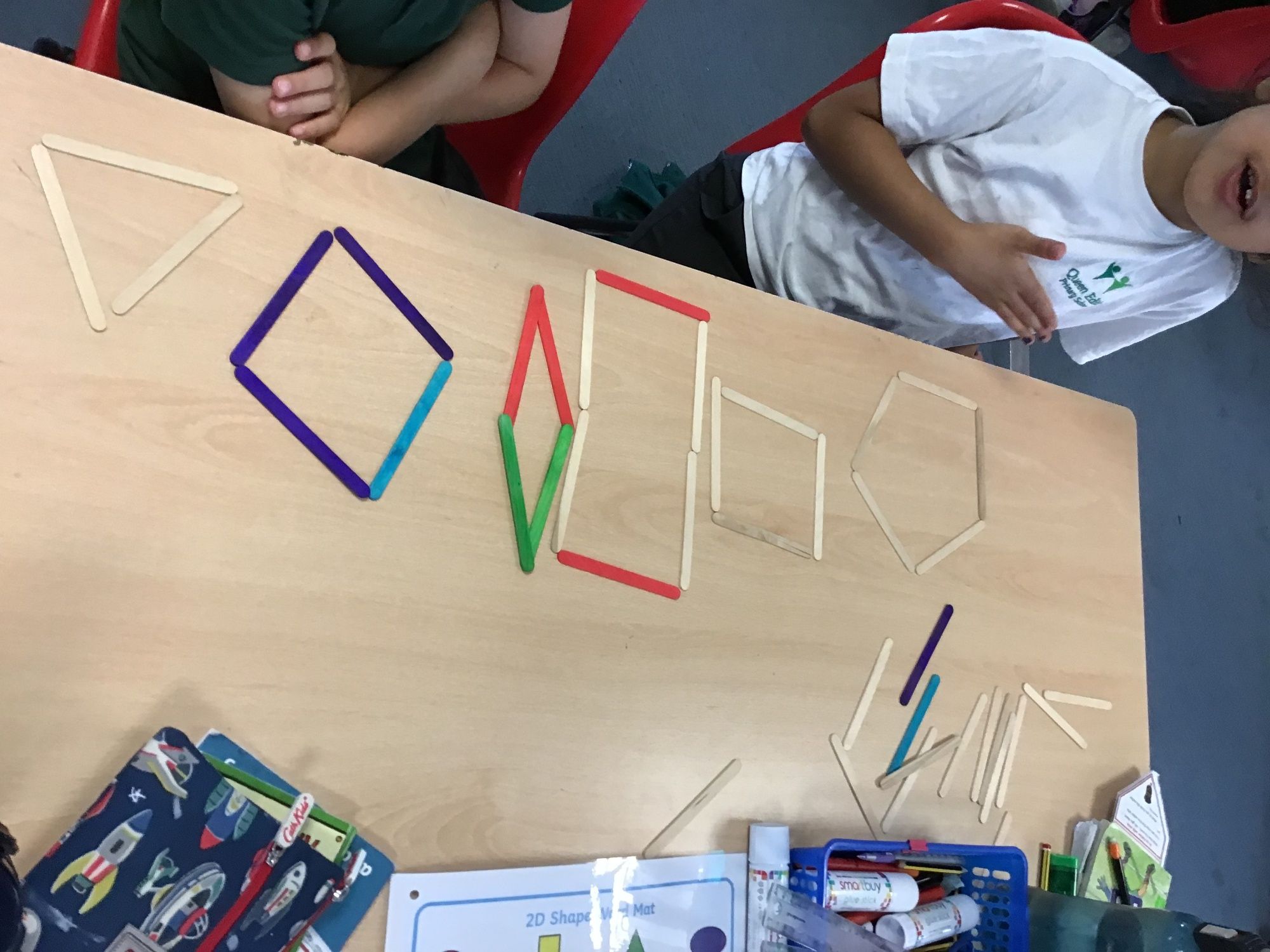 Trip to Hall Farm
Year 3 had a wonderful trip yesterday to Hall Farm in Bury St Edmunds as part of our 'Growing in East Anglia' topic. We got to see how potatoes, onions and wheat are grown and harvested and we are very grateful to the Farmers for their time and generosity, for the "BEST trip EVER!"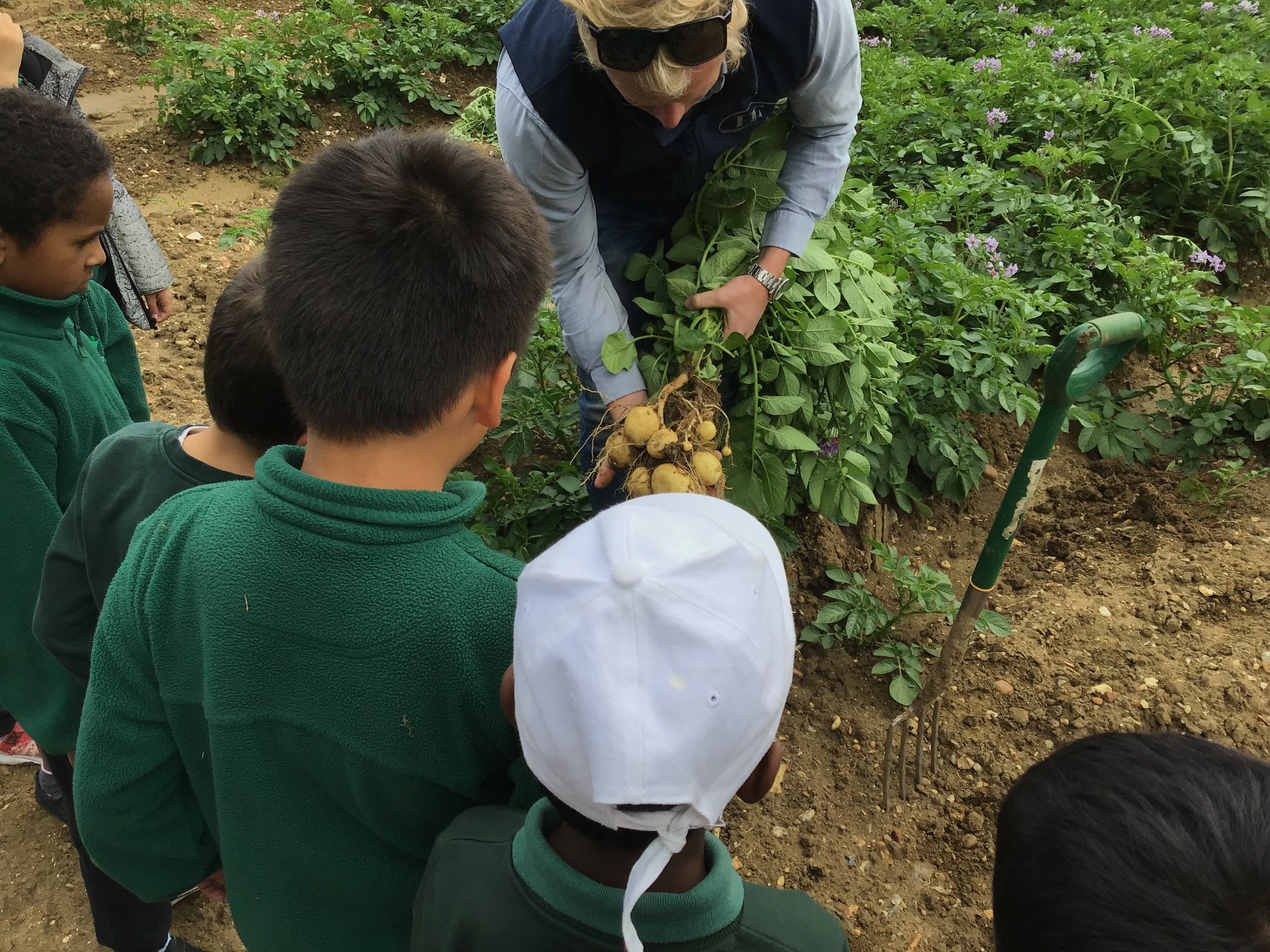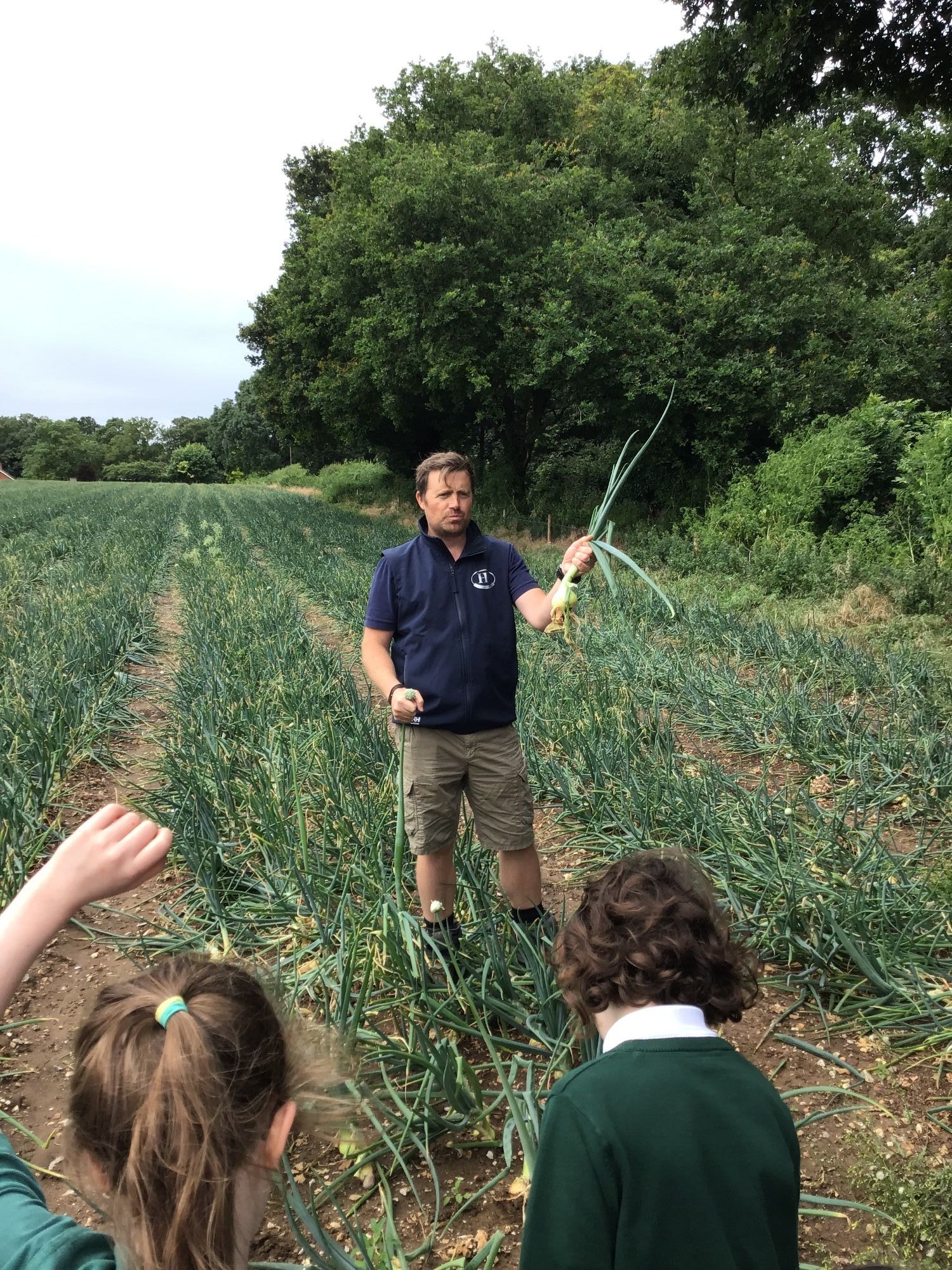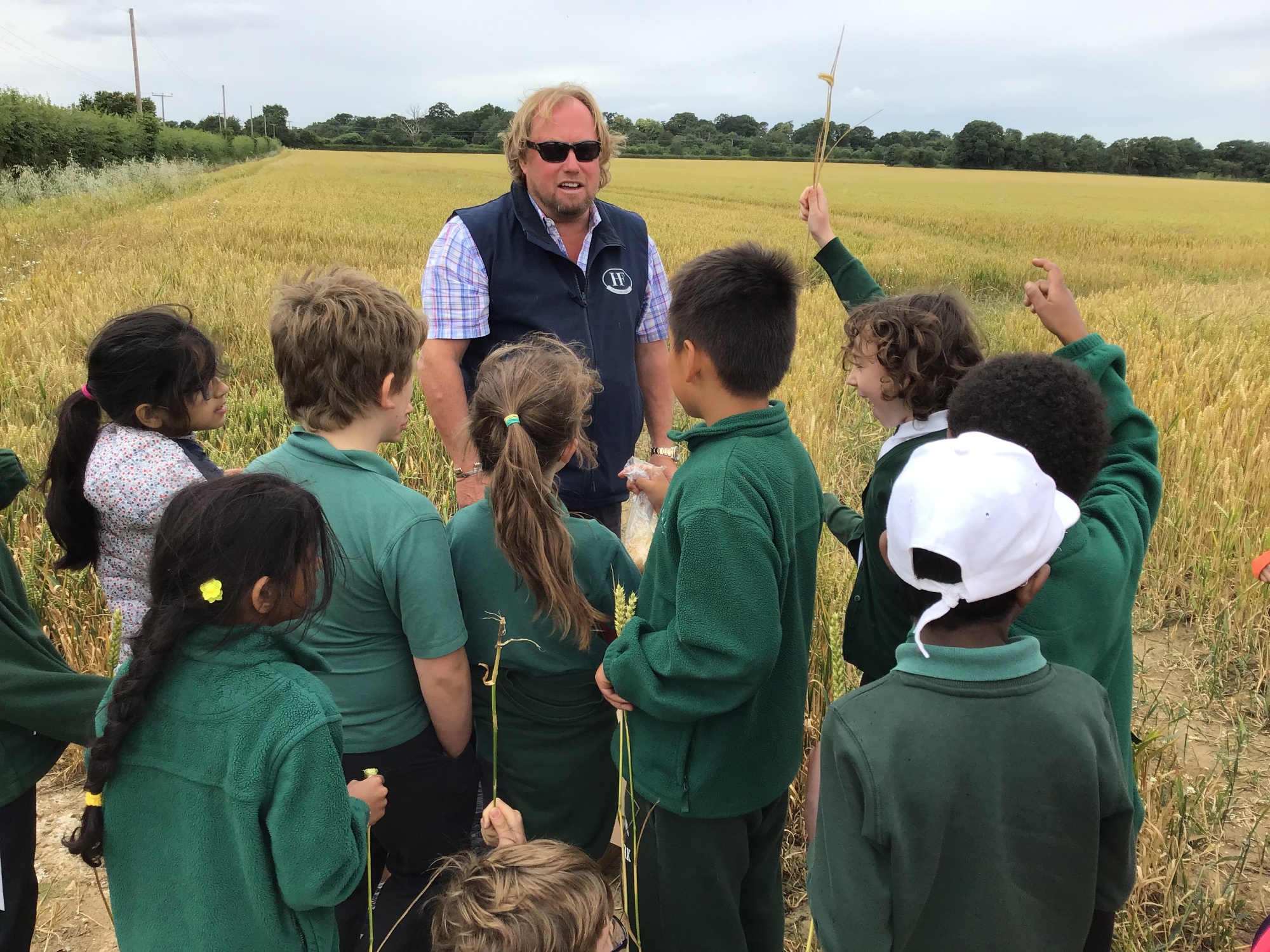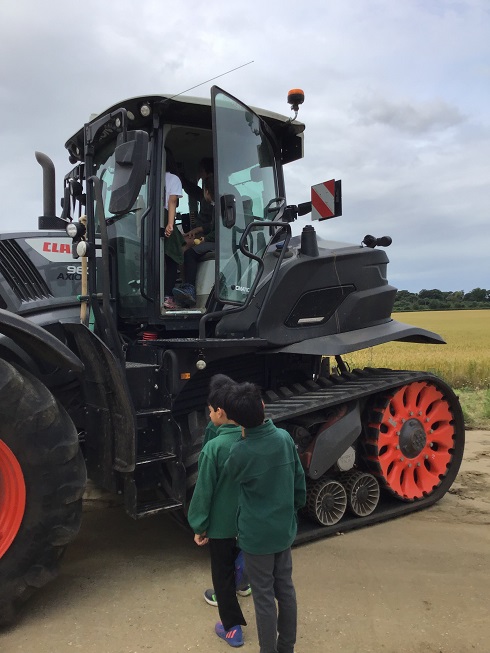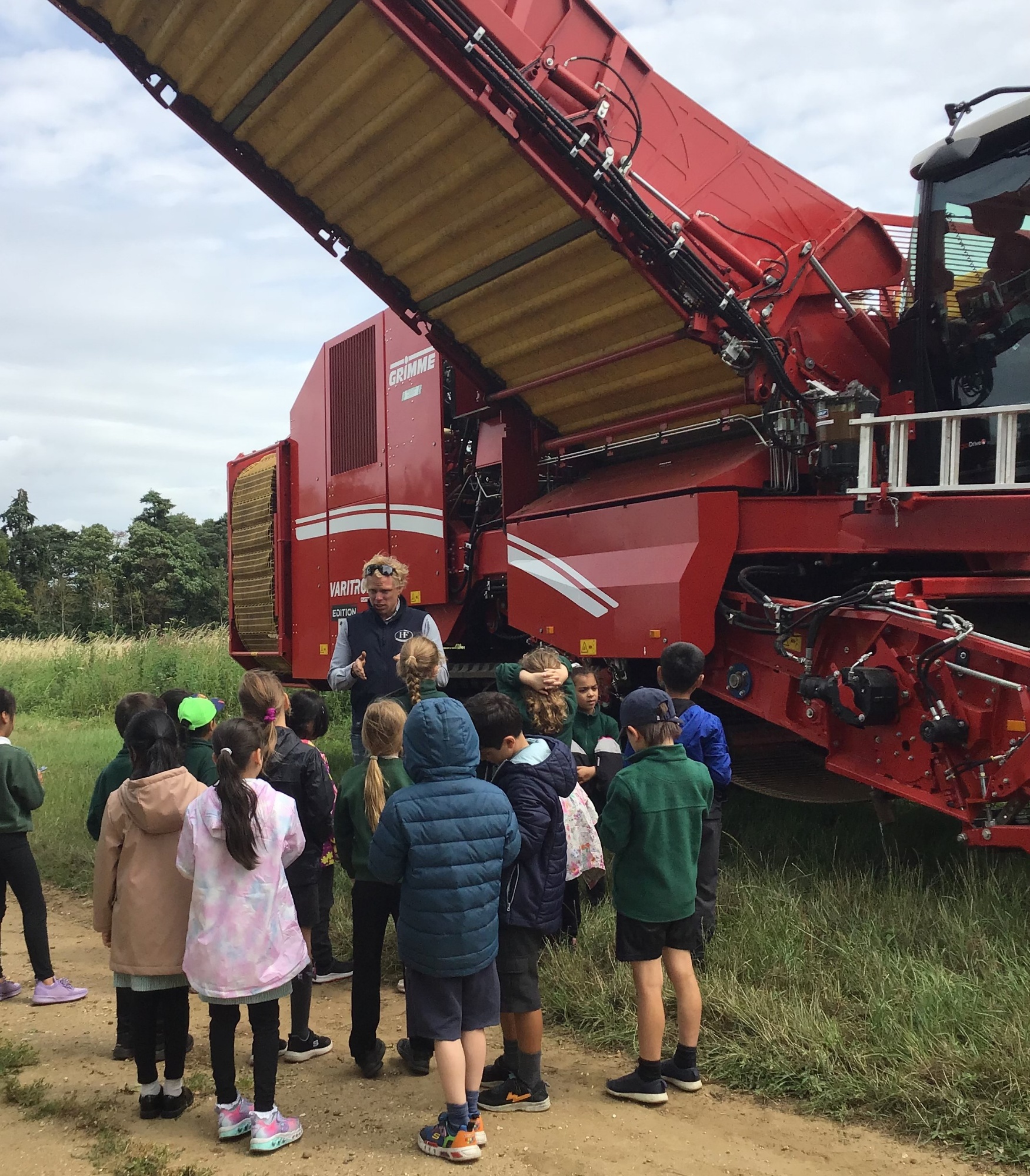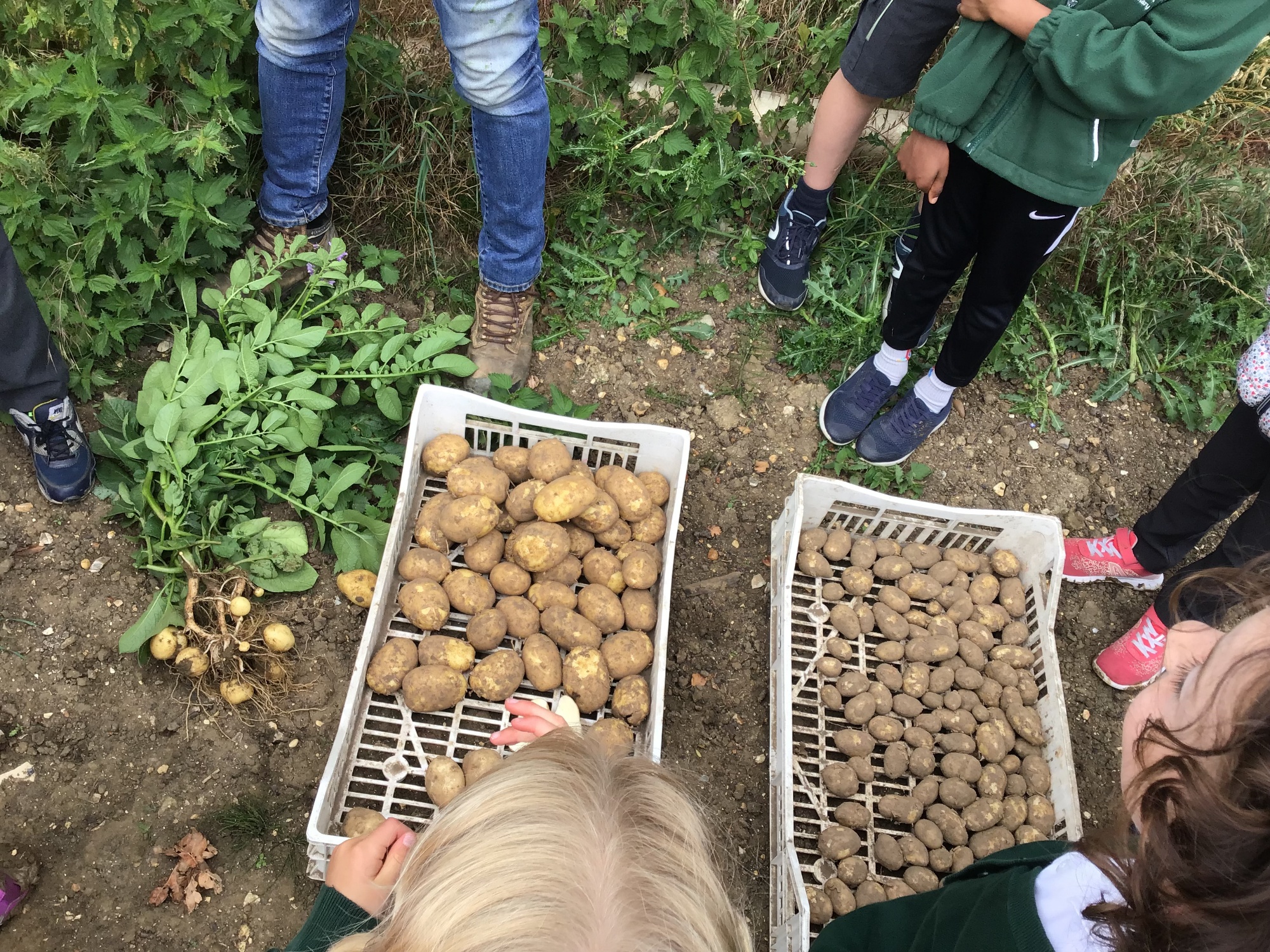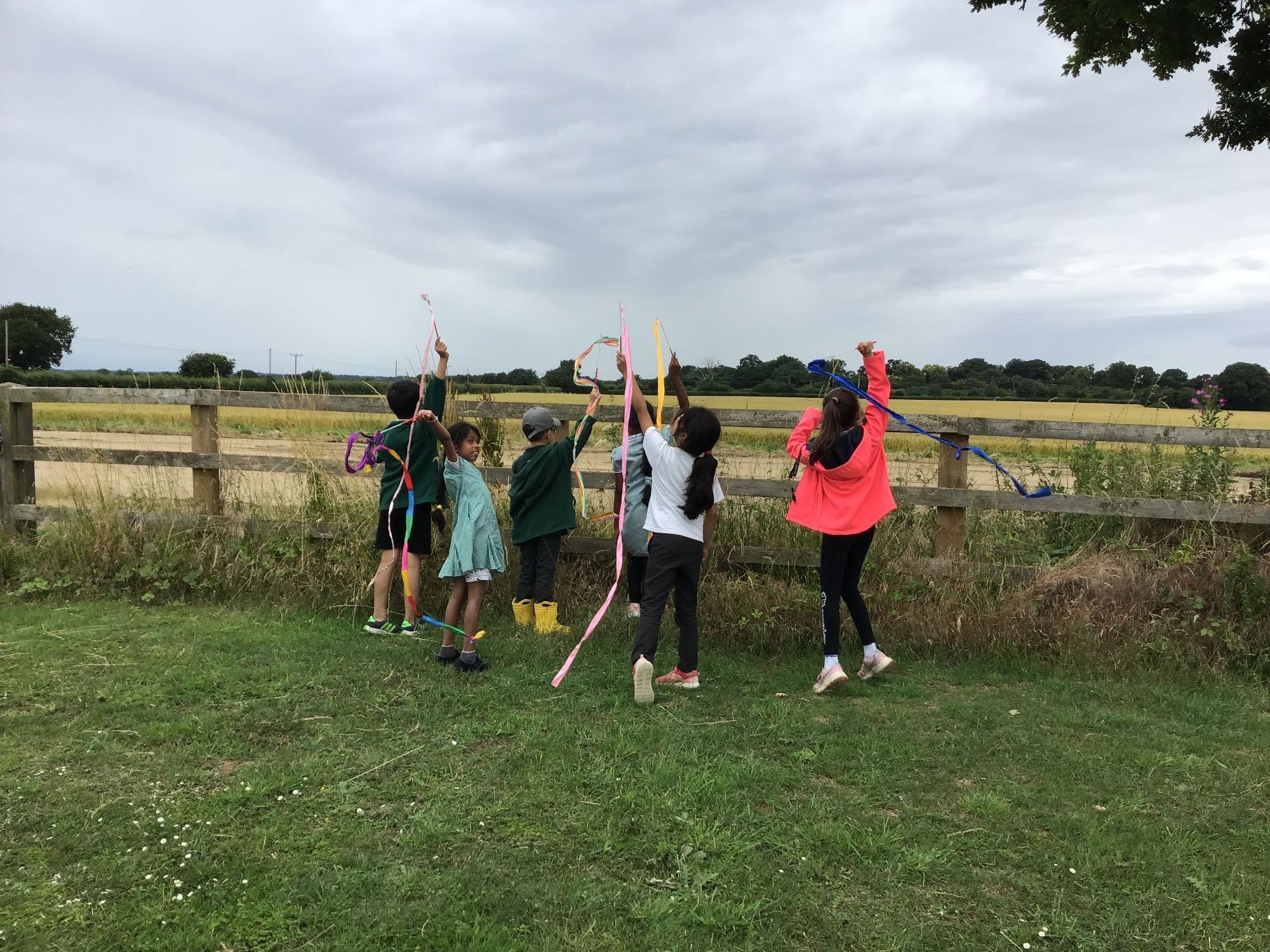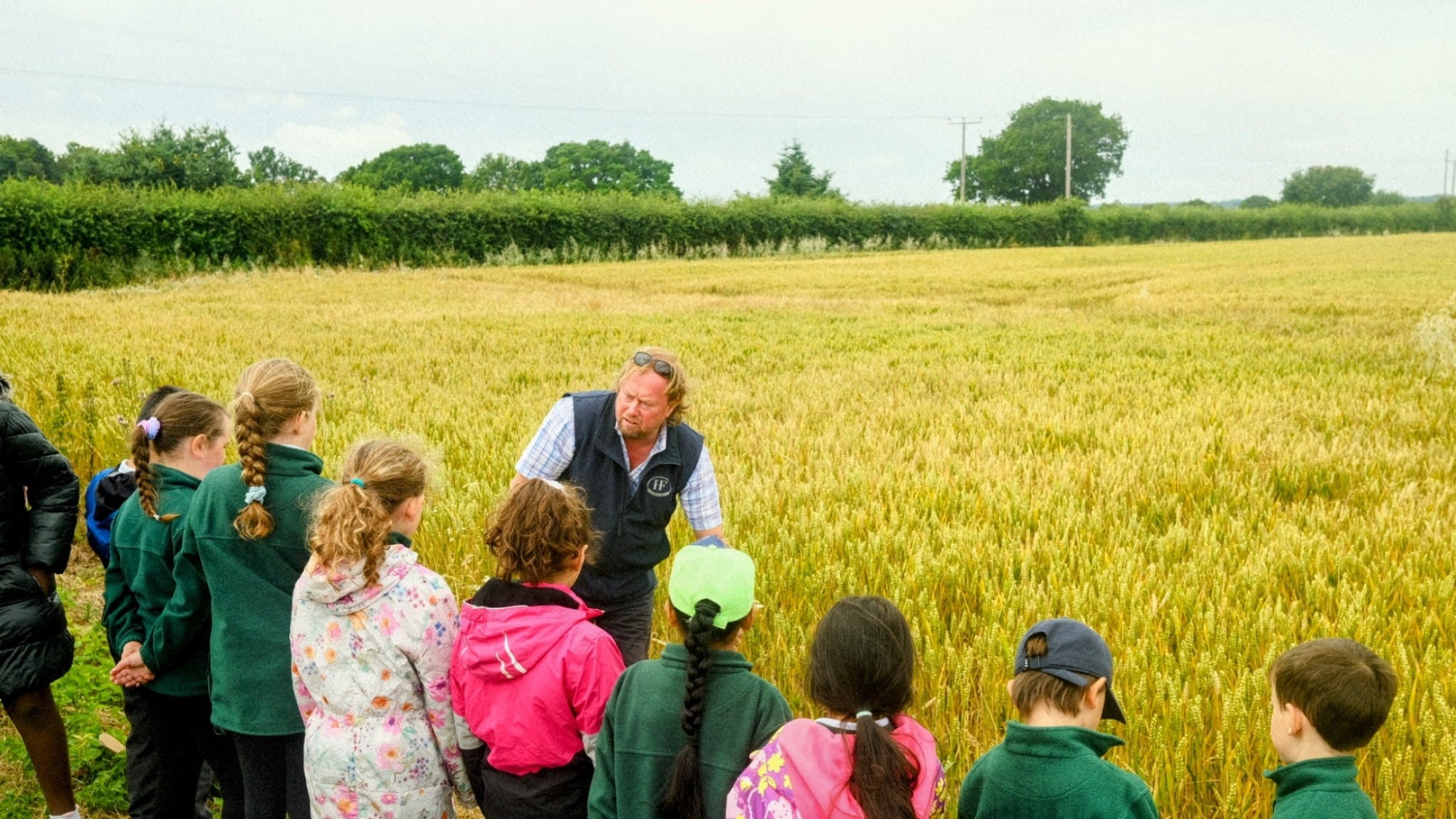 Music
Year 3 have been learning to play the recorder in Music this term. We have decided that having our Music lessons outside works best so we don't disturb other children, because they tend to be quite loud lessons! We are working towards playing in unison, in time with the music.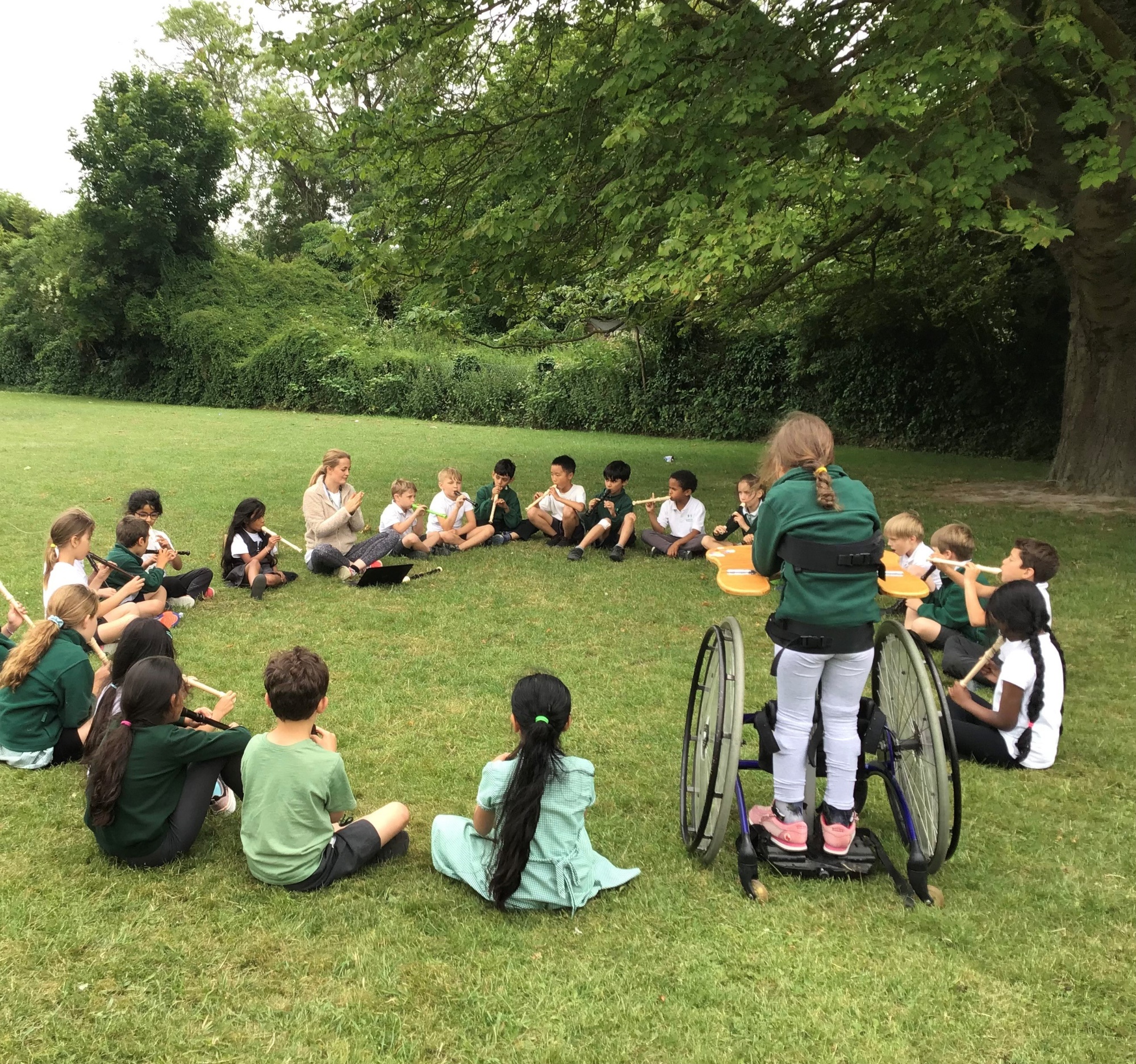 Science
Year 3 have really enjoyed Science lessons recently. We learned about animal skeletons during Spring term and rocks and soils in the Summer term. We even recreated the rock cycle with starburst sweets!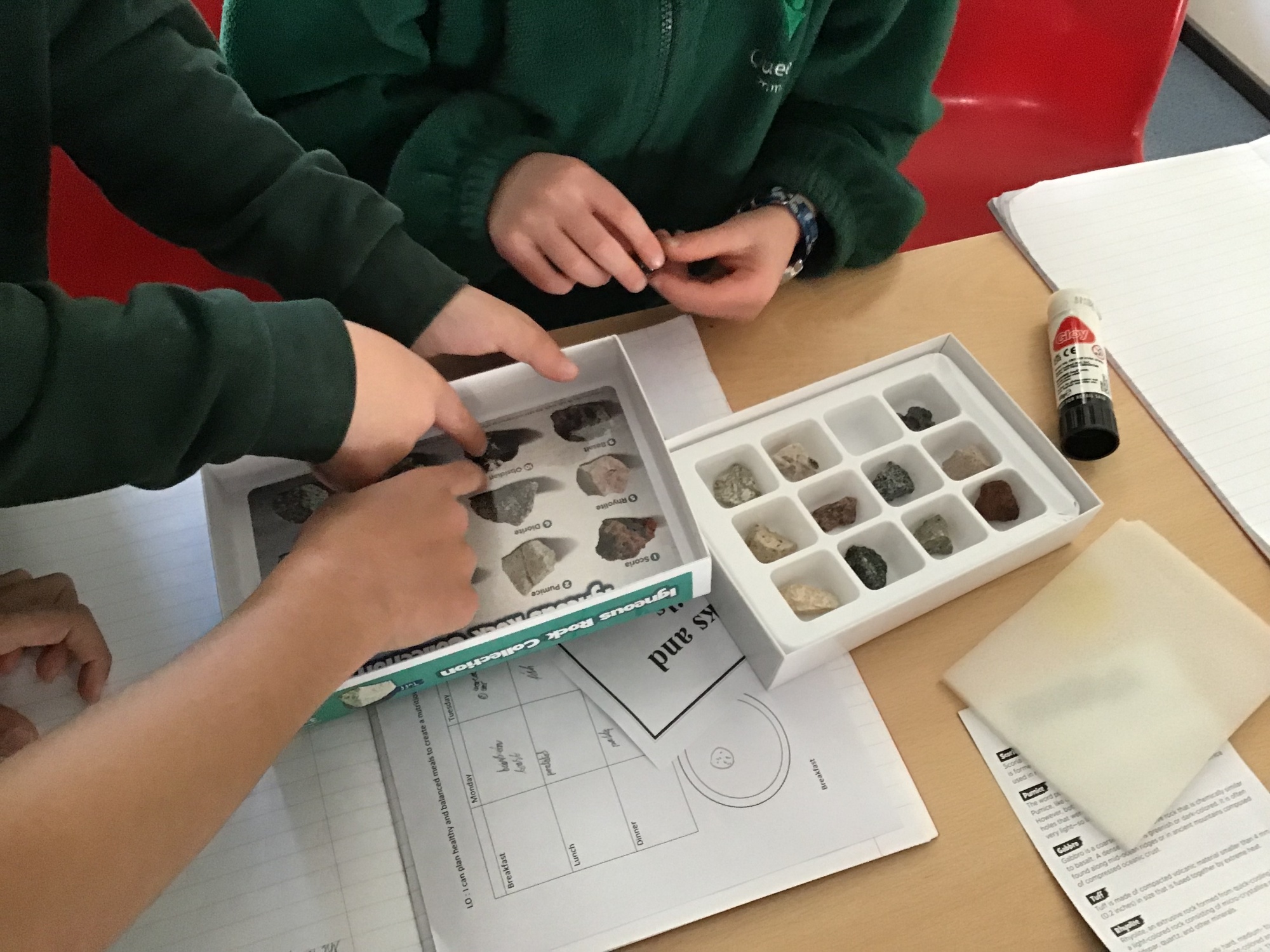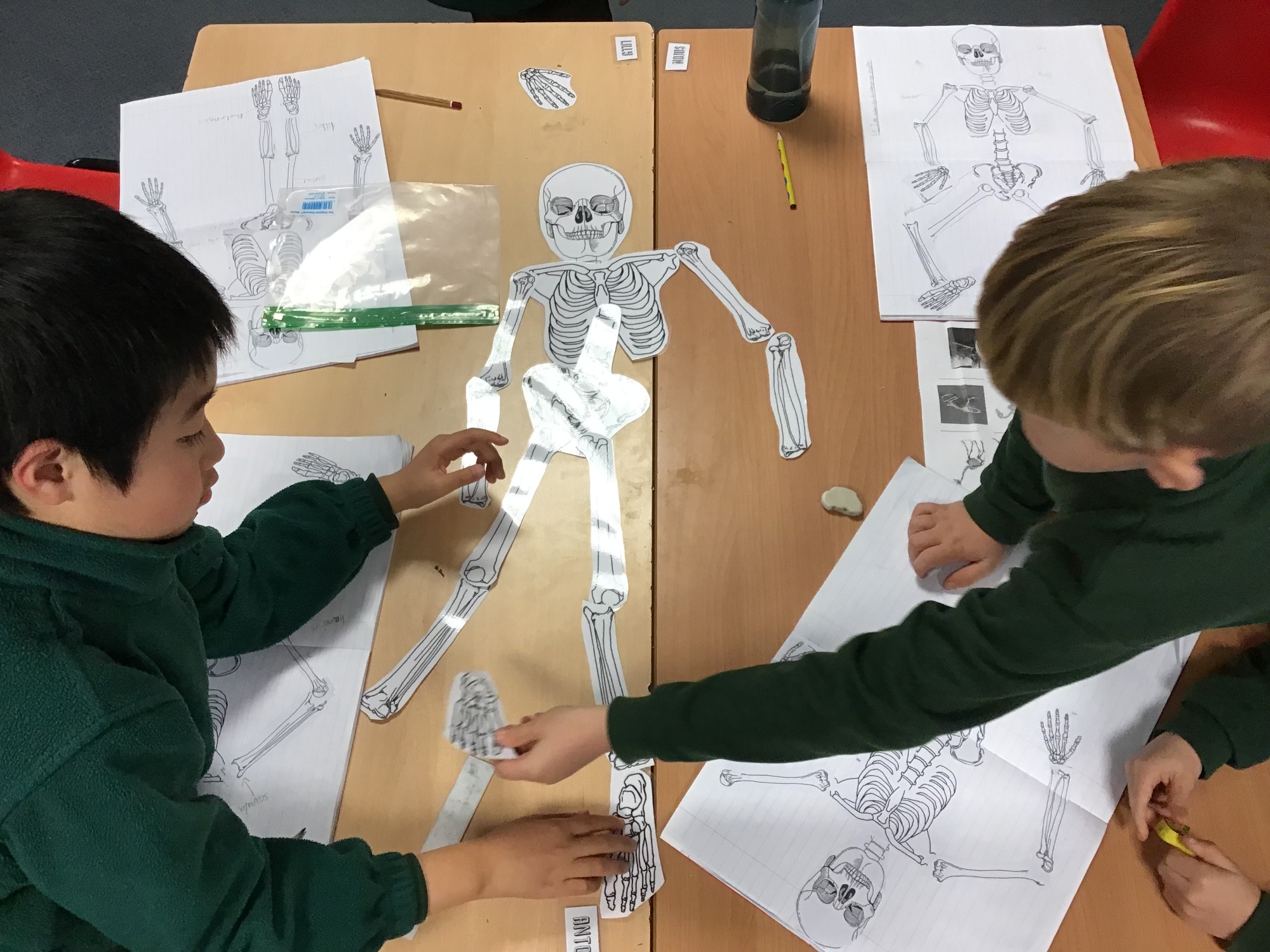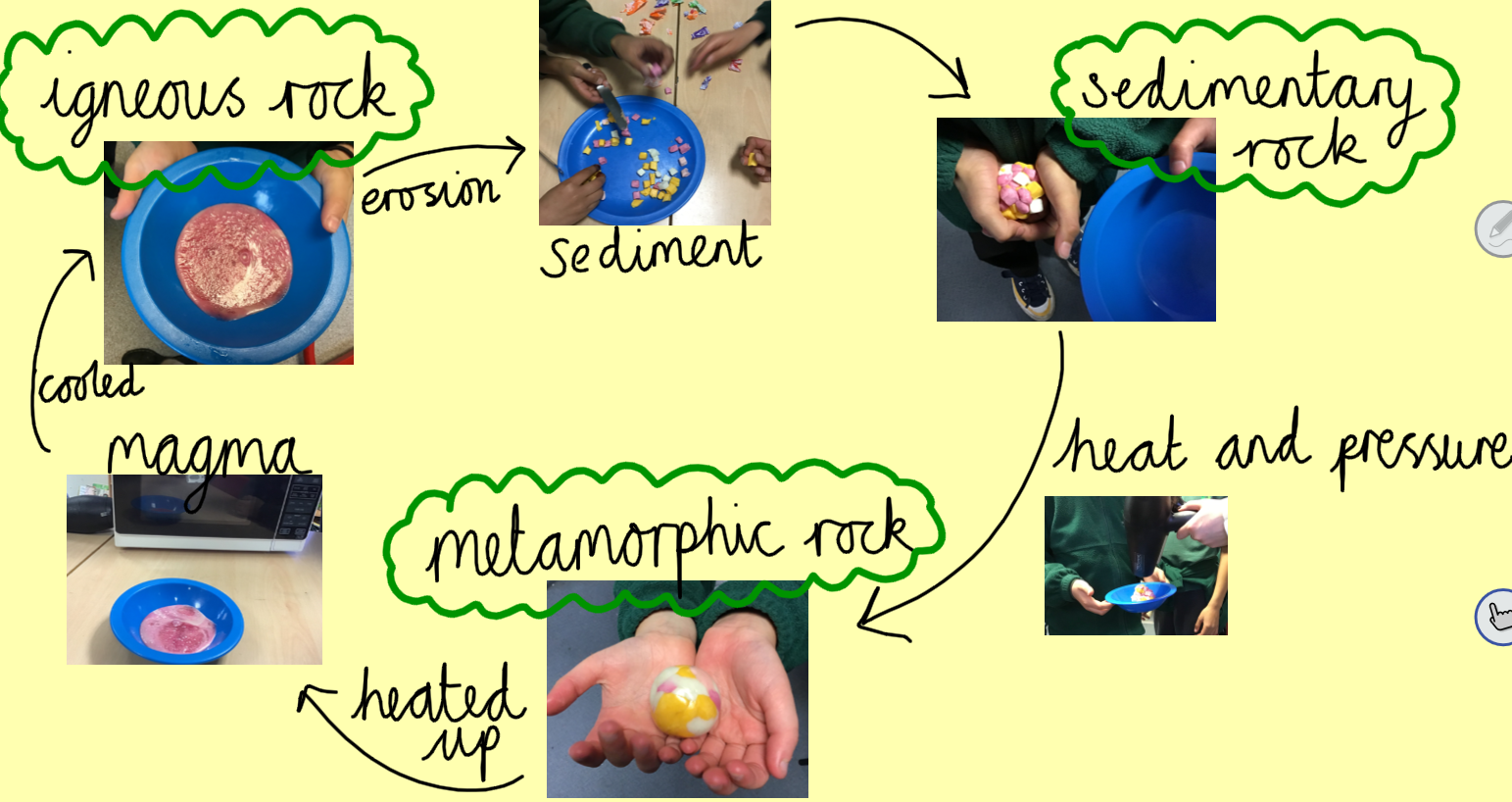 Gardening
Year 3 are making progress with the seeds we planted before the holidays! We looked after them carefully and today we potted them out to give their roots a bit more room.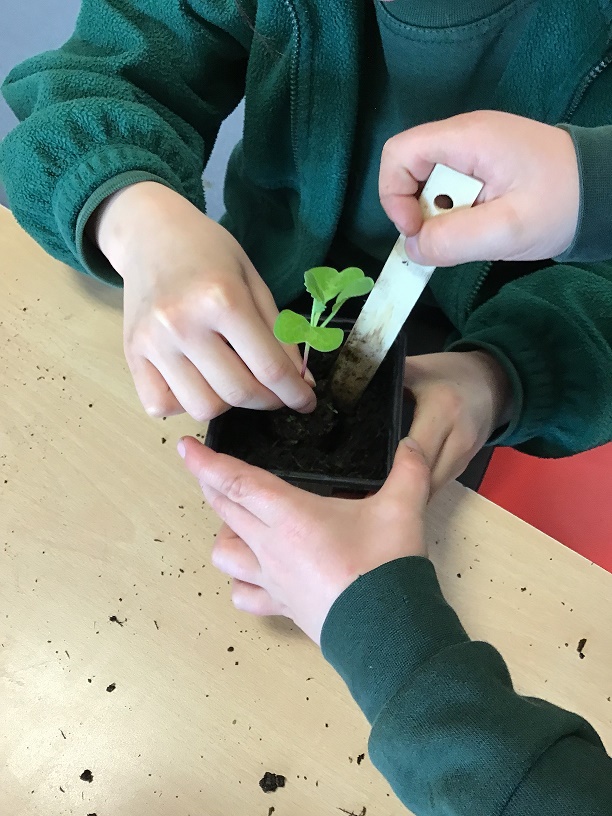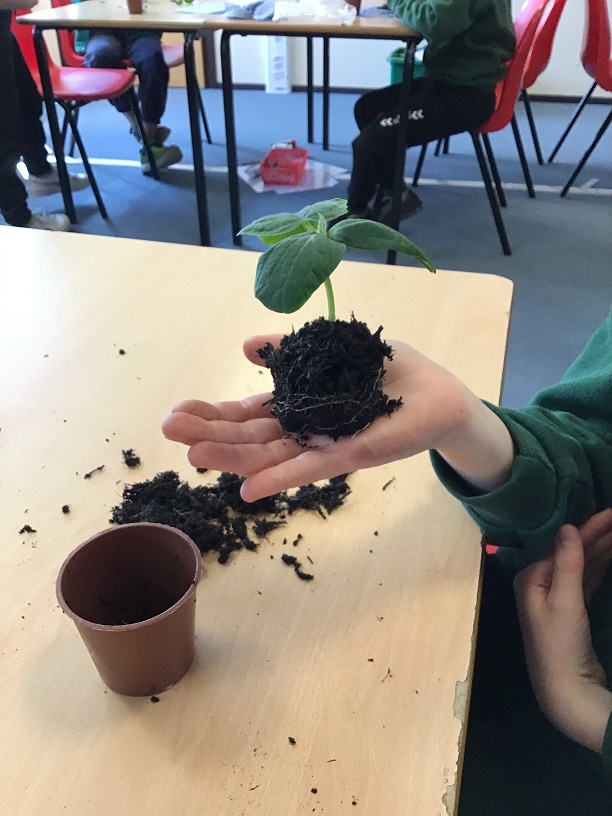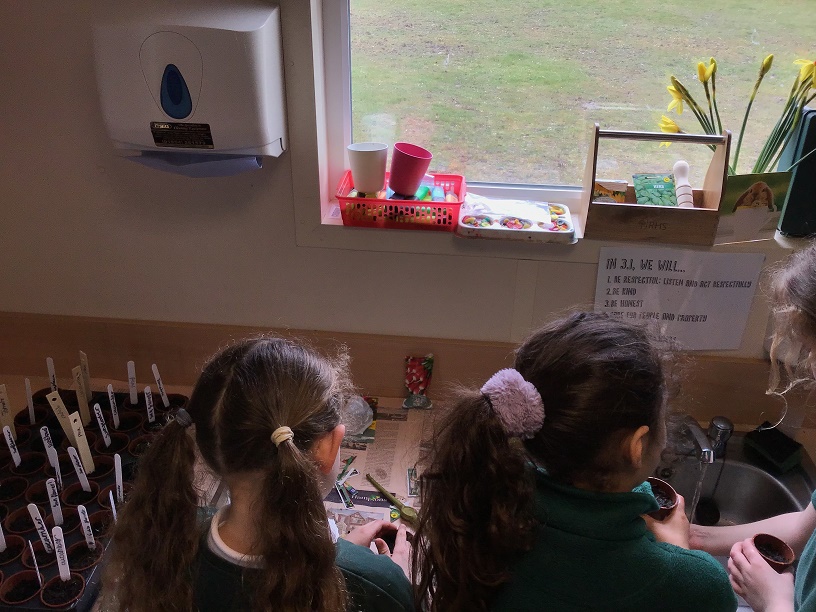 DT Shell Structures
Year 3 have really enjoyed making shell structures in DT this half term. We first designed the 2D nets using CAD on Purple Mash. This week, we carefully assembled them, turning them into 3D shell structures. We are very proud of them!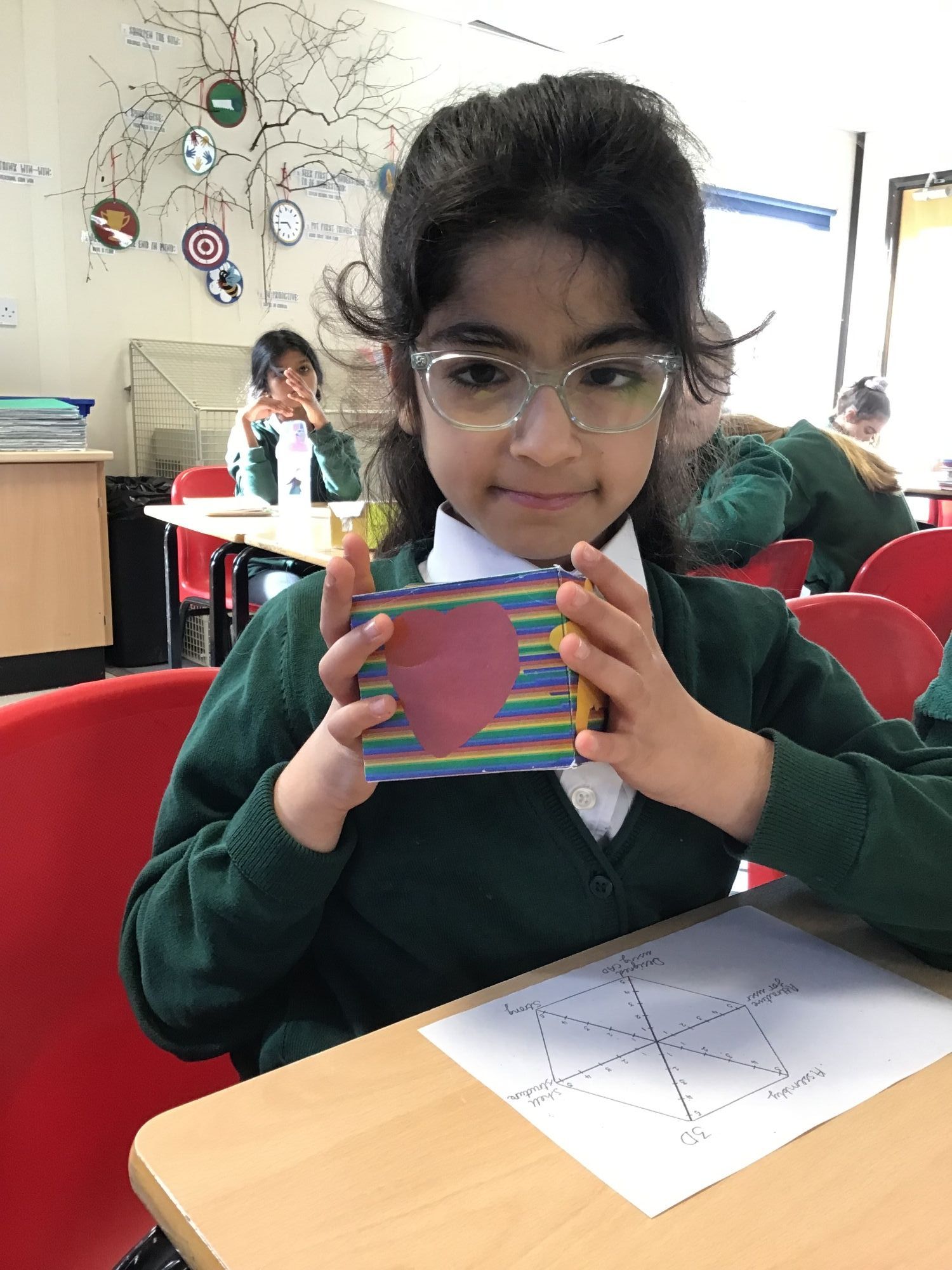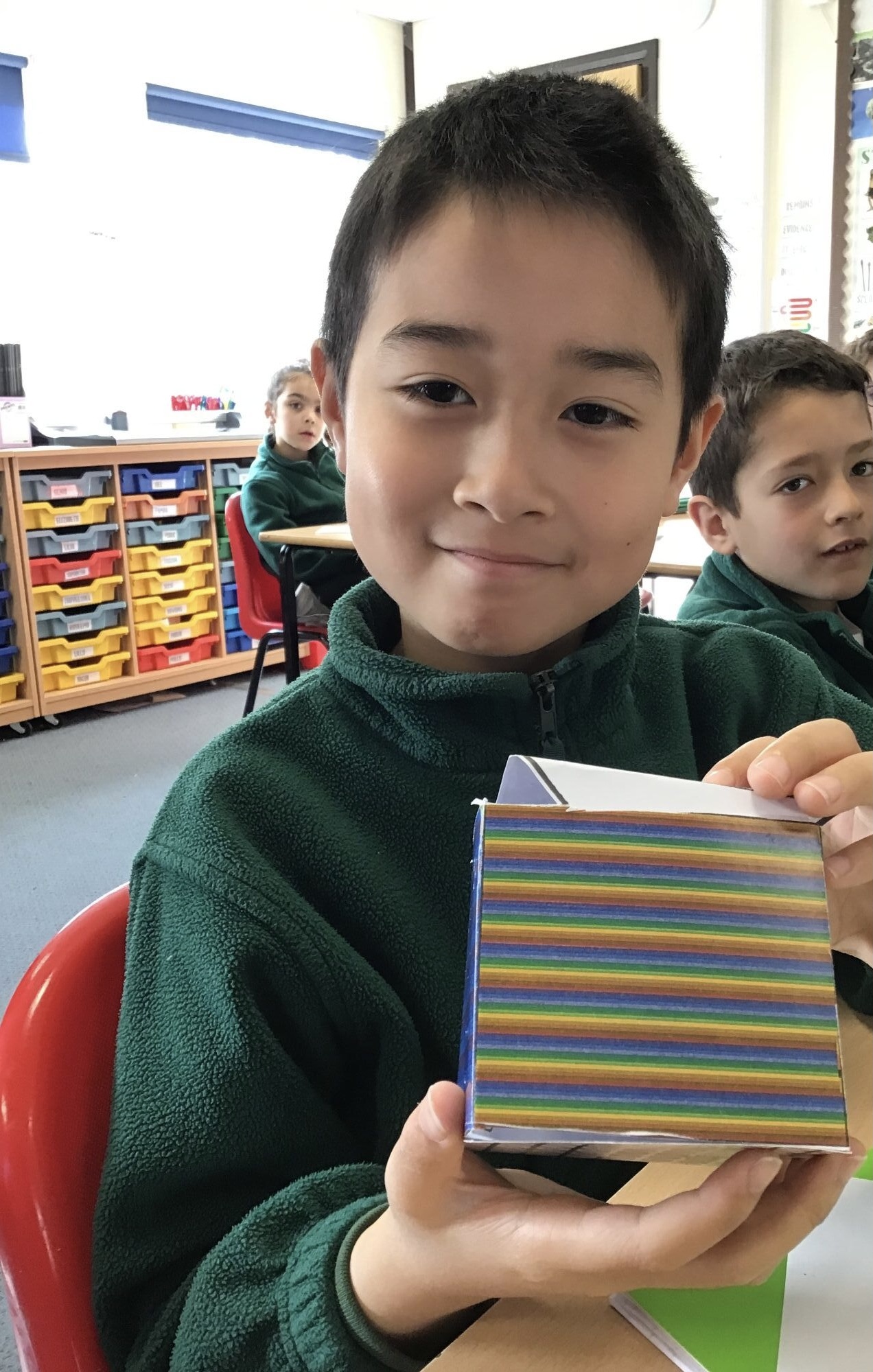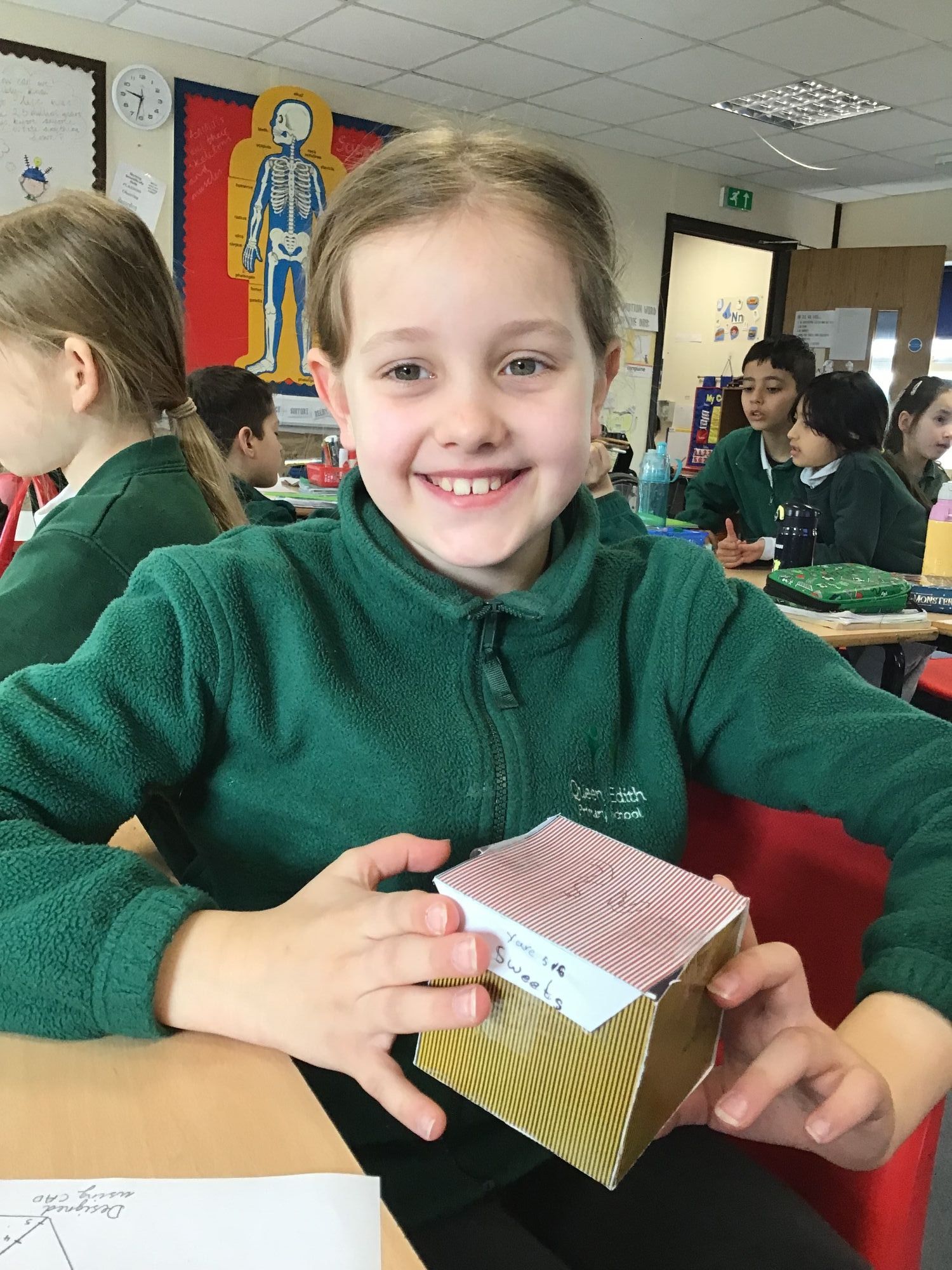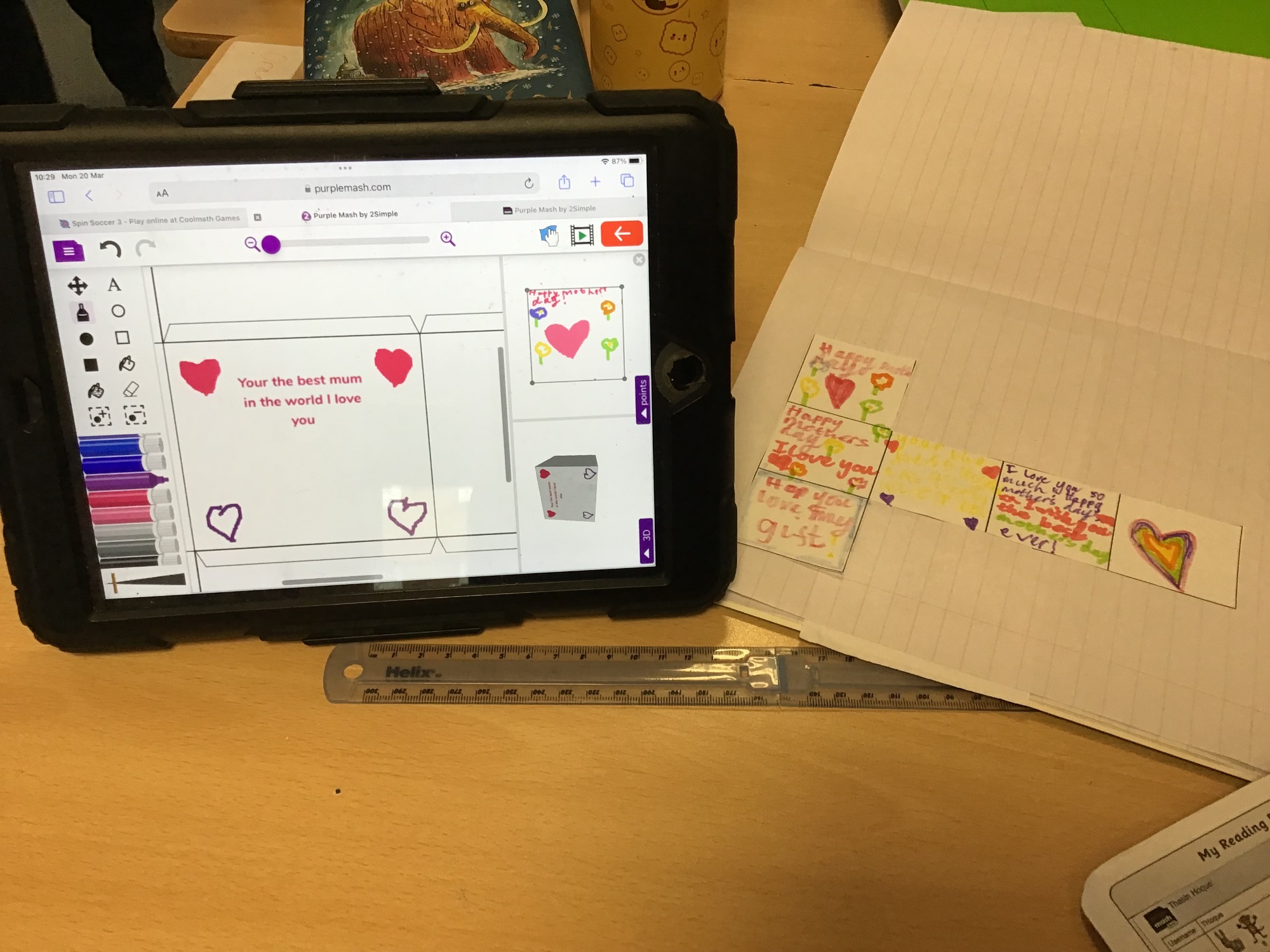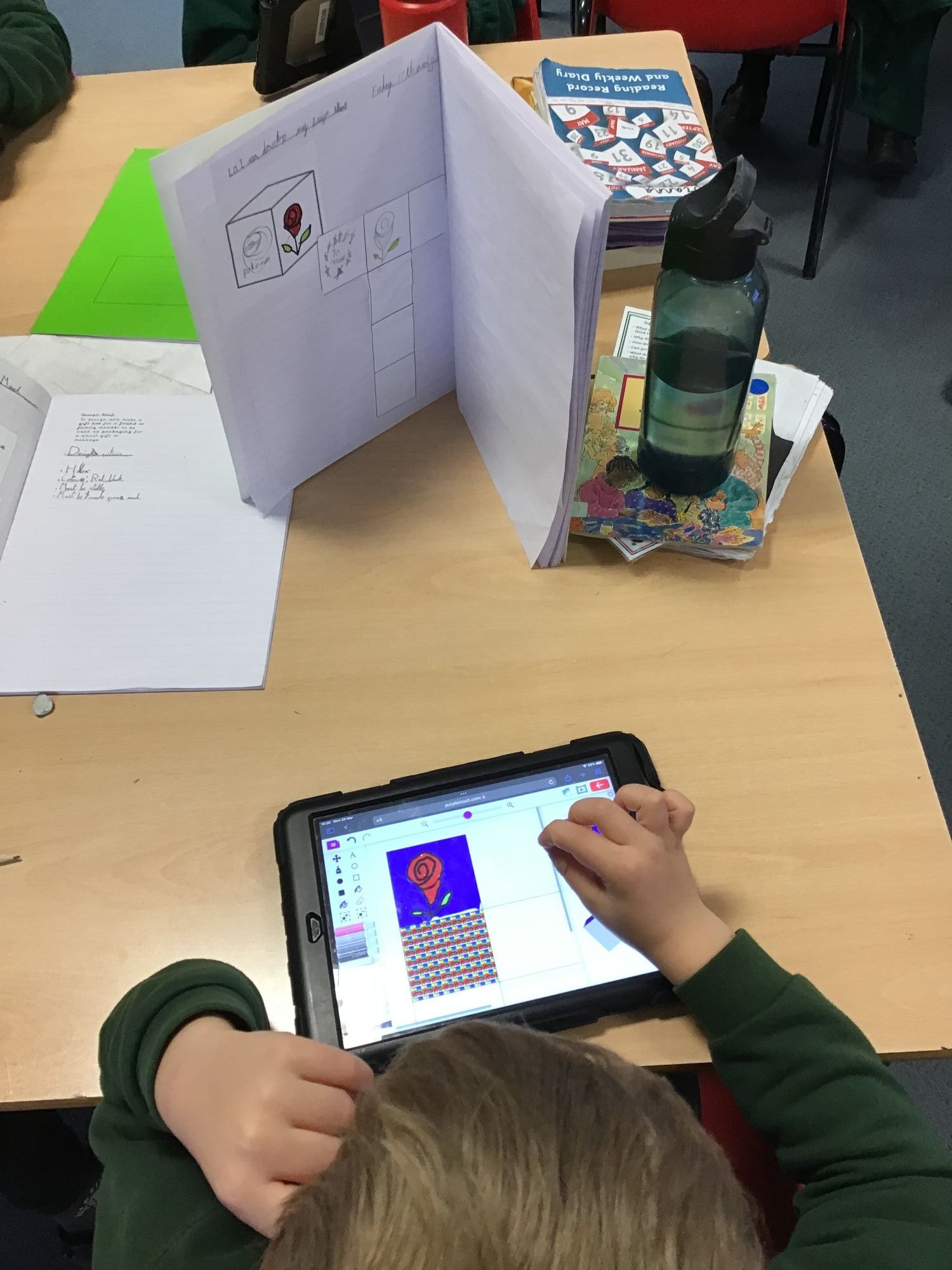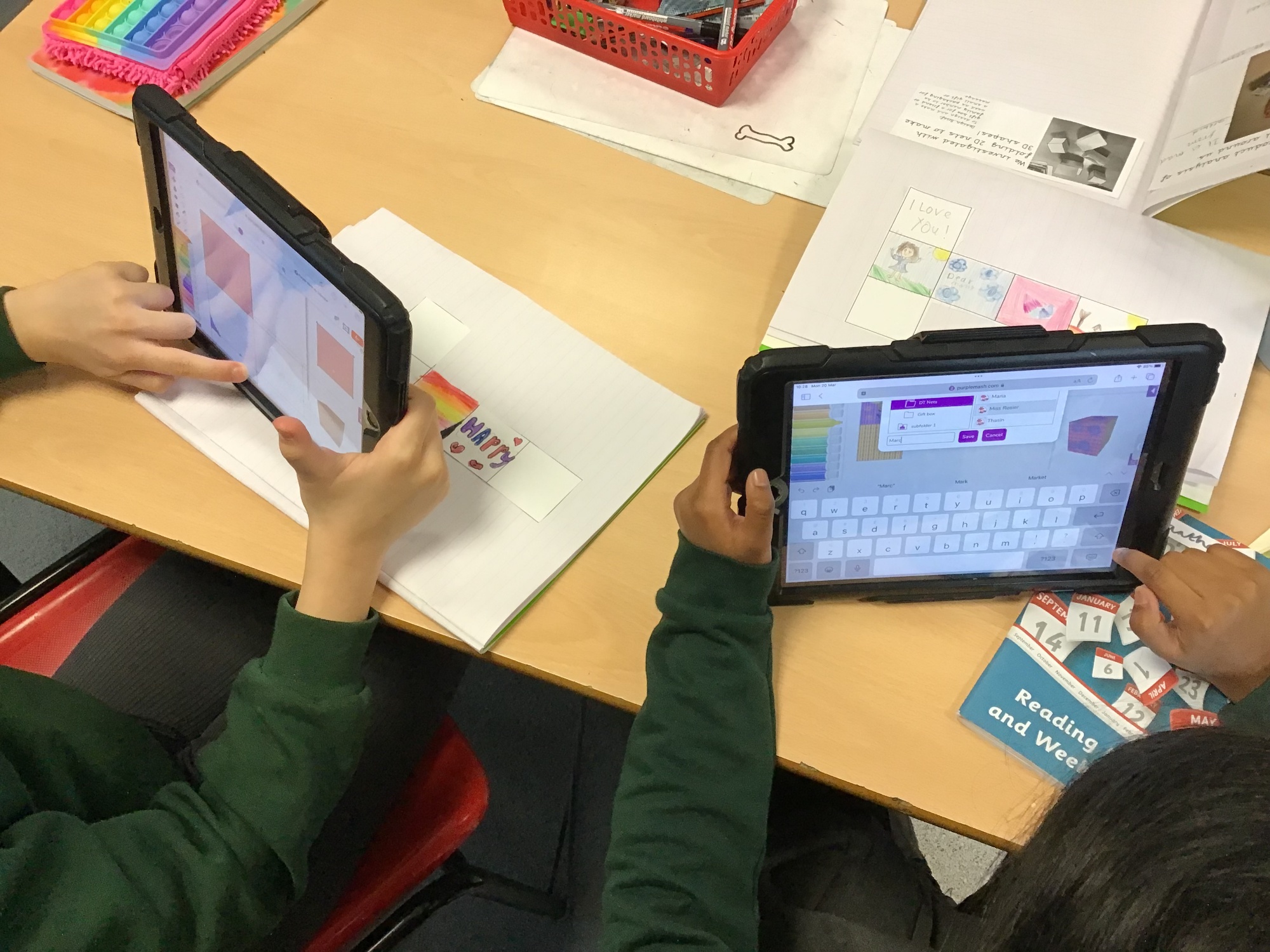 Gripping History comes to Year 3!
Year 3 had a wonderful day exploring what life was like for our prehistoric ancestors. Cathy from Gripping History inspired us with incredible costumes, amazing replica artefacts and captivating stories. A perfect chance to consolidate everything we have learnt about this period that takes up so much of the timeline of human history on Earth!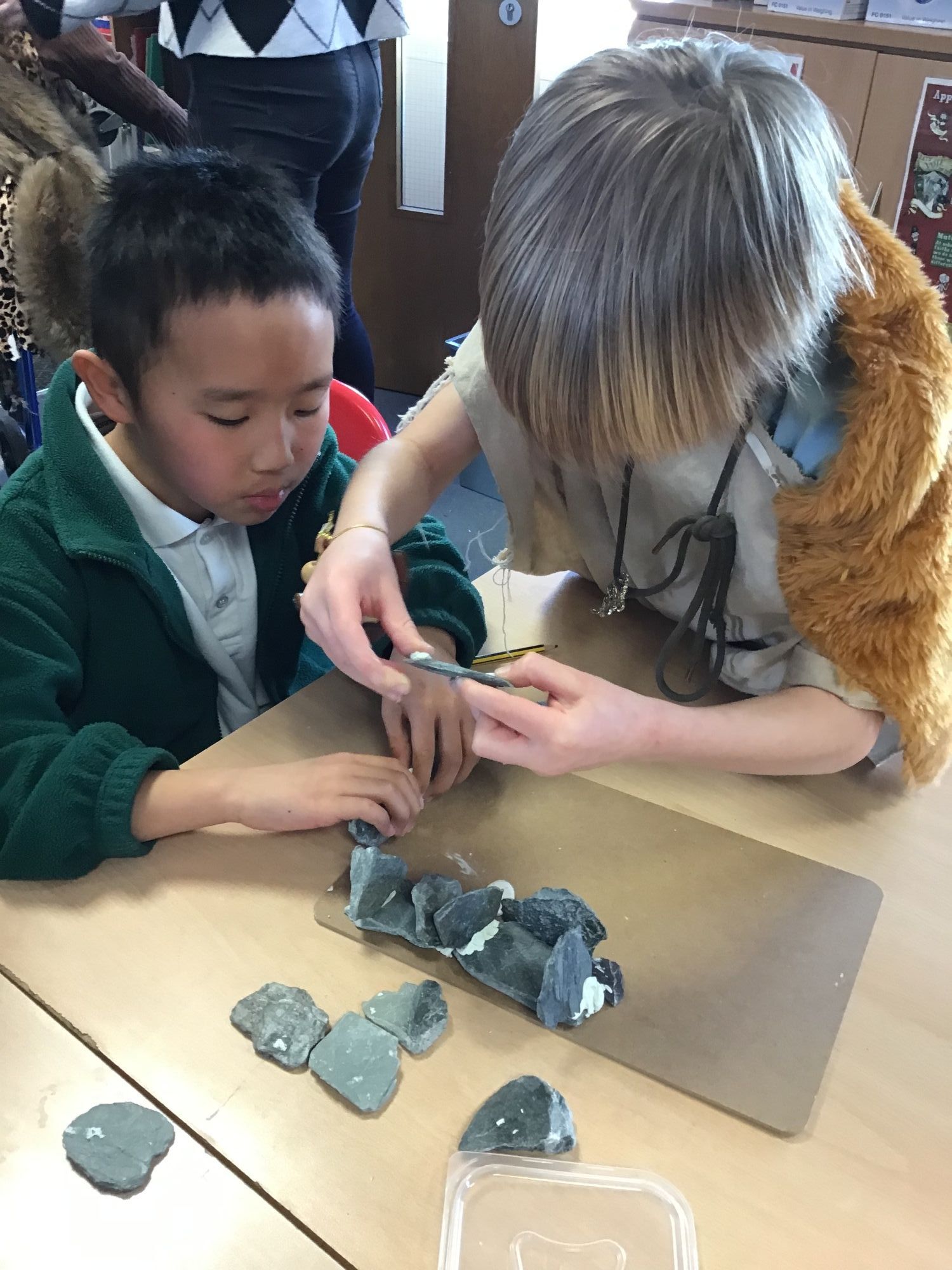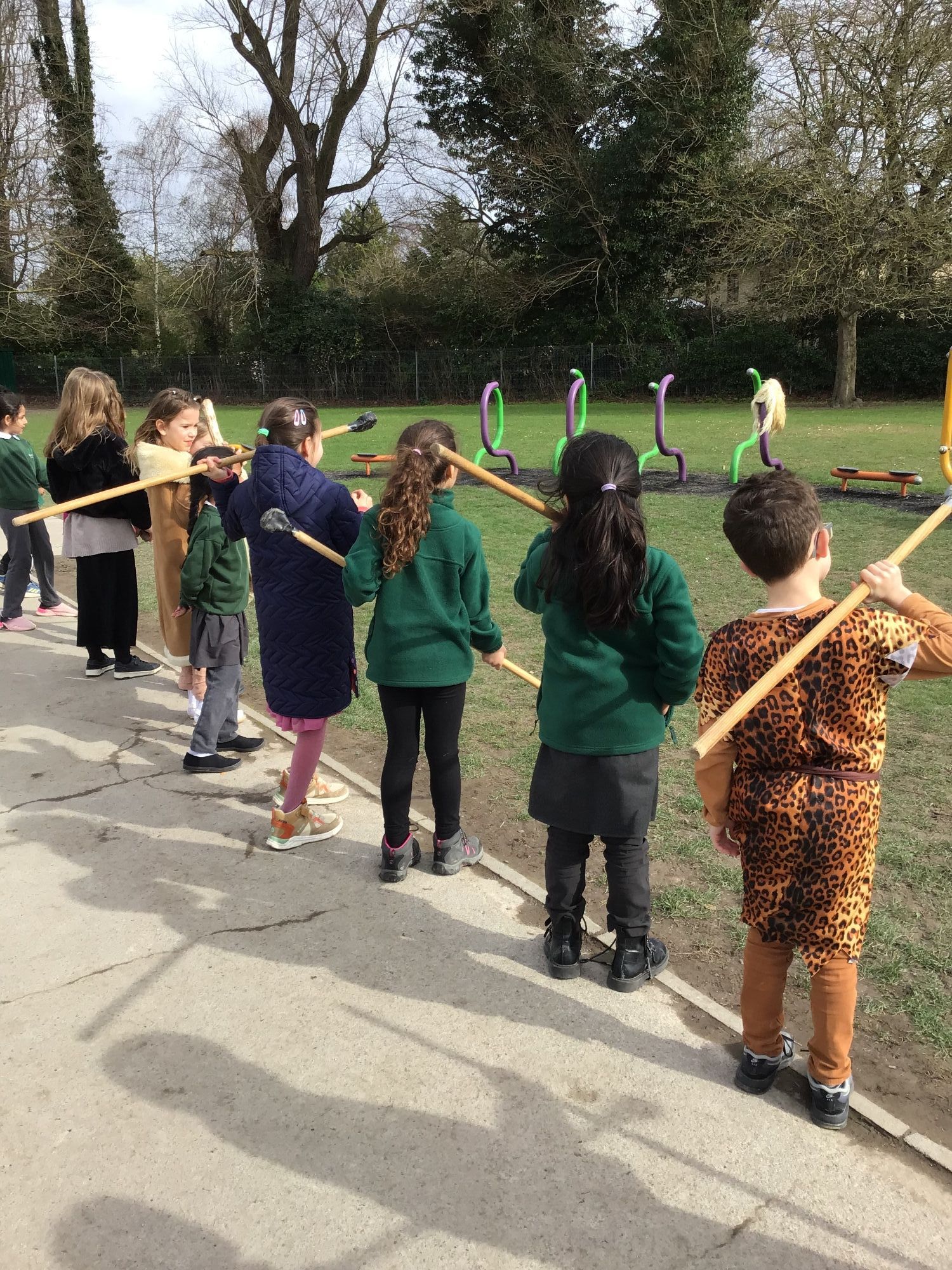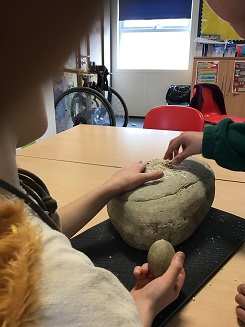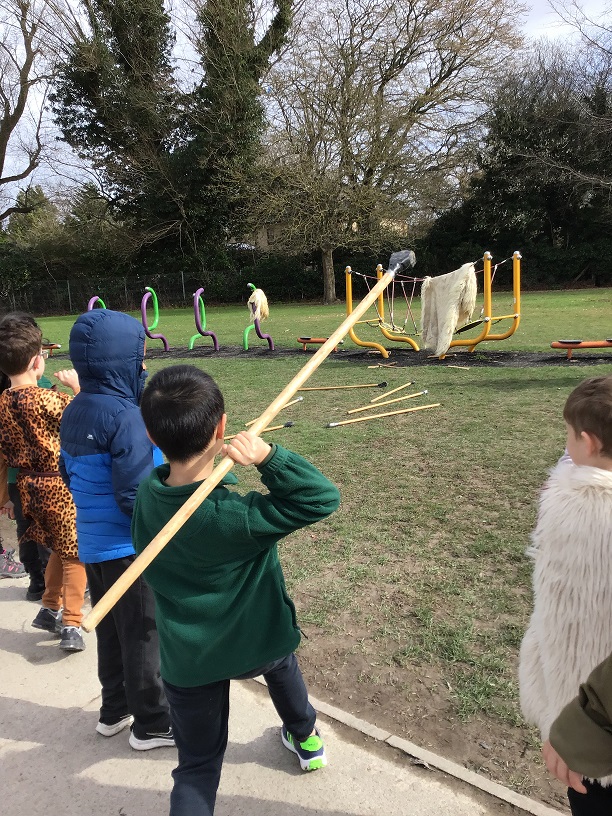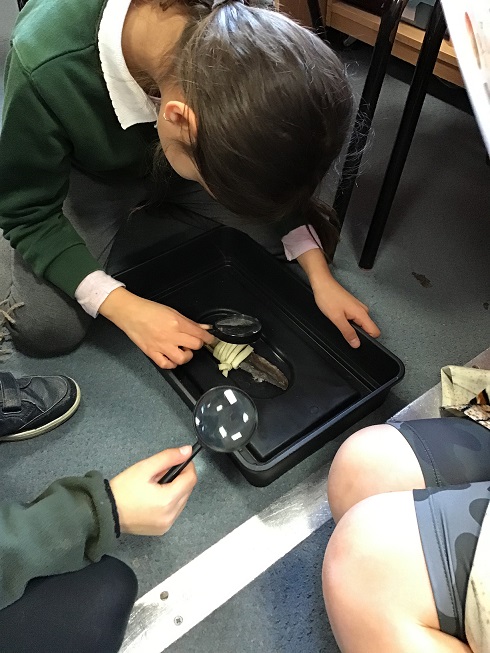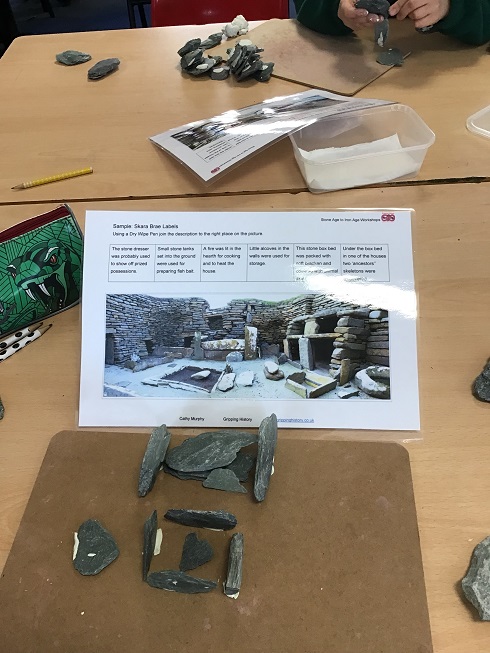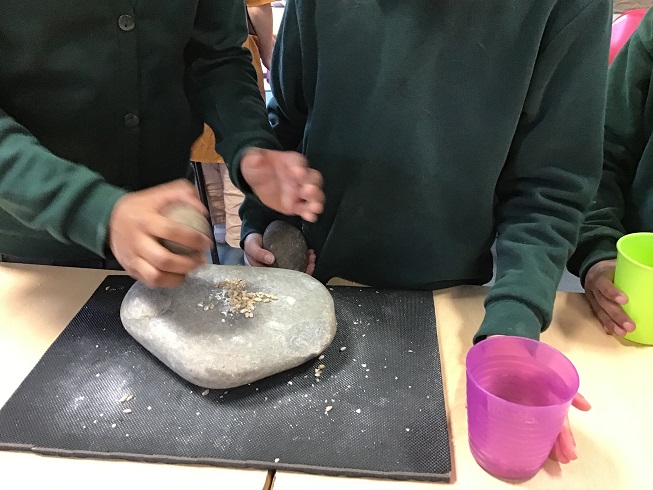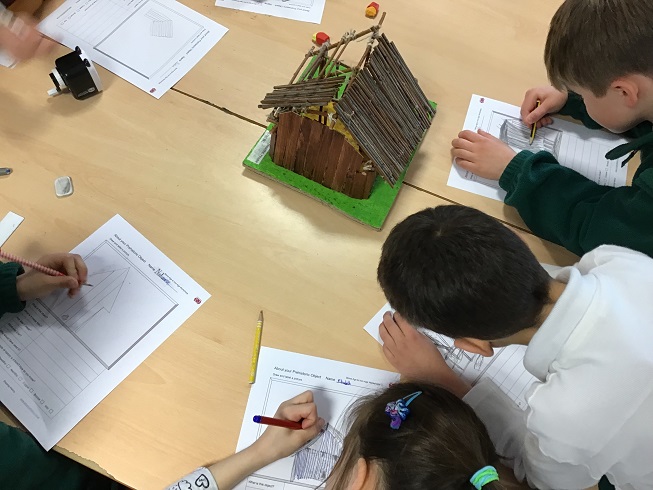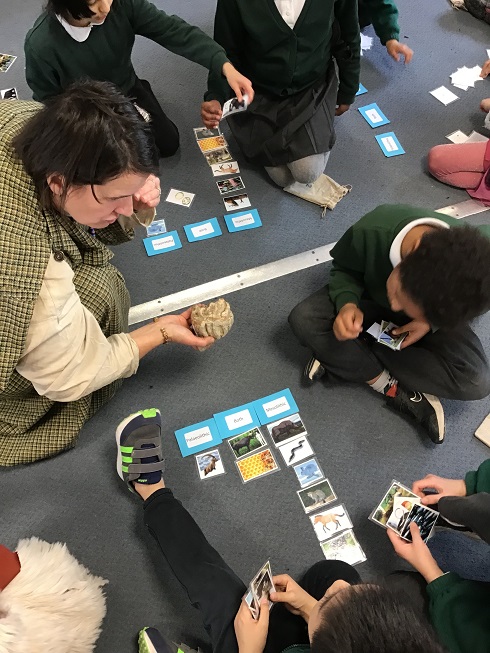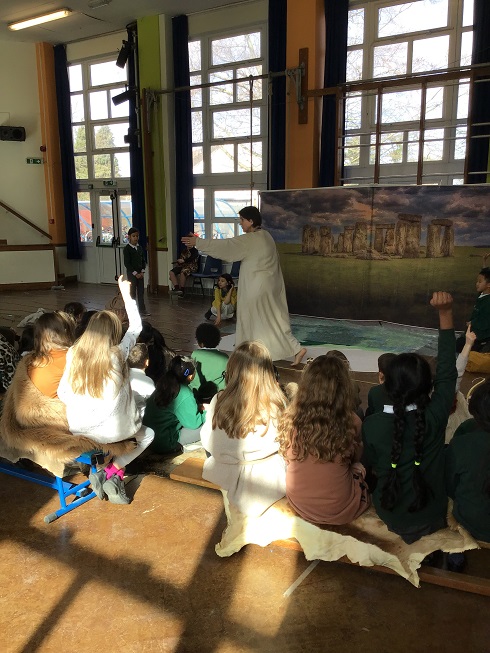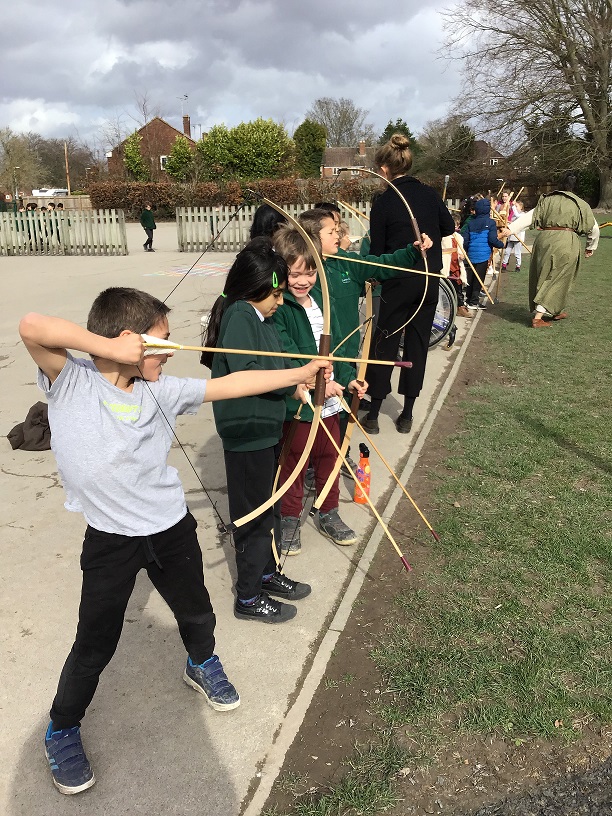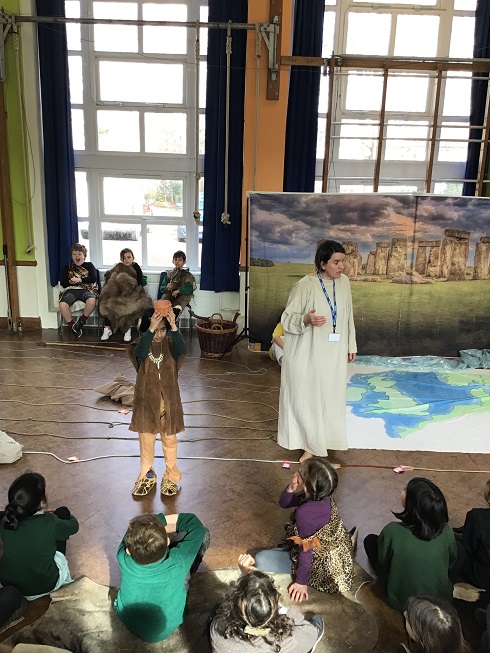 Year 3: How to Survive the Stone Age!
Laura and Adrian spent the afternoon doing drama with us today! We tracked down lost hunter-gatherer tribe members from through a blizzard using bullroarers and sneakily stole eggs from the giant terror bird! An exhausting afternoon! Thank you Imagining History!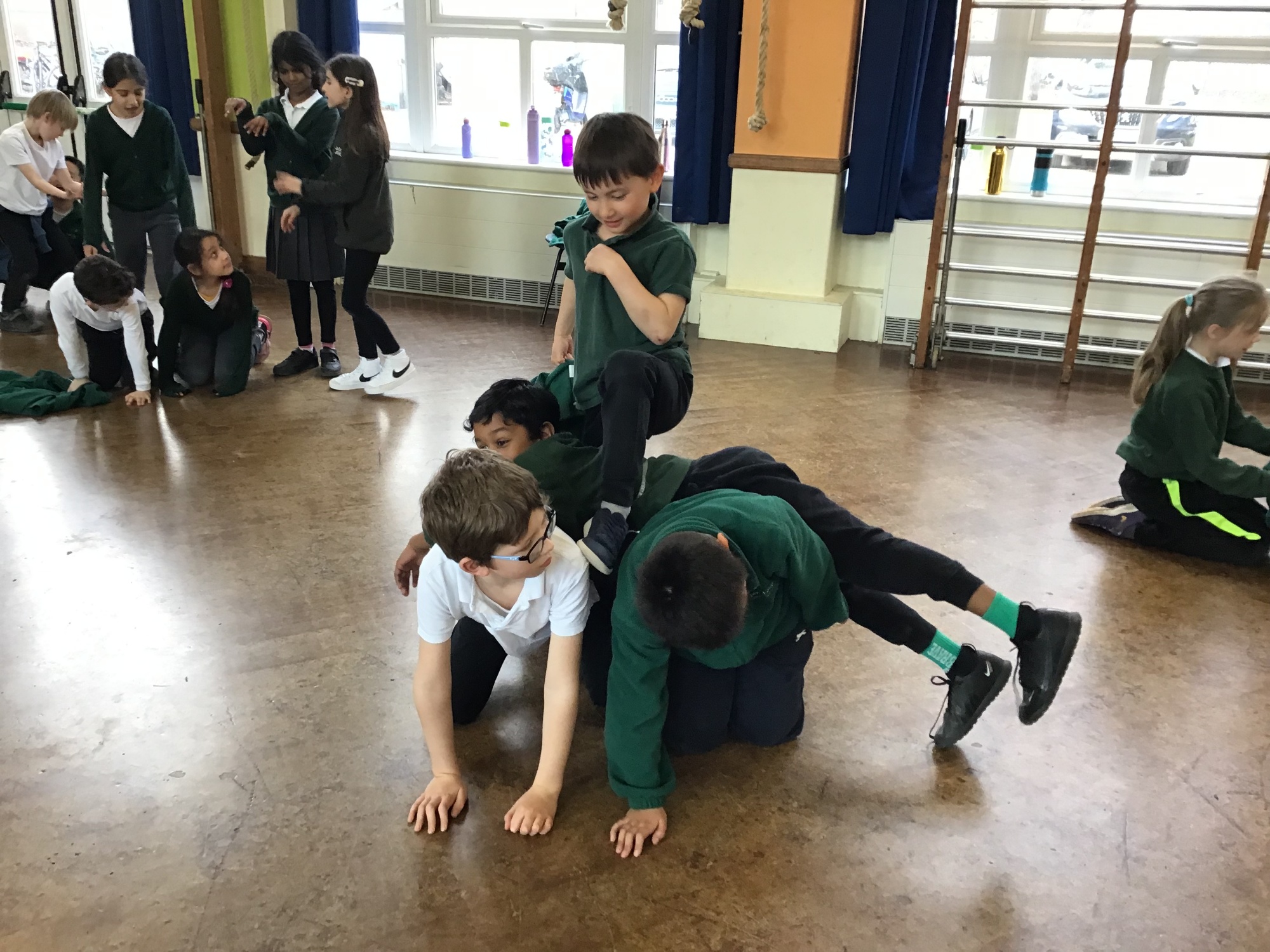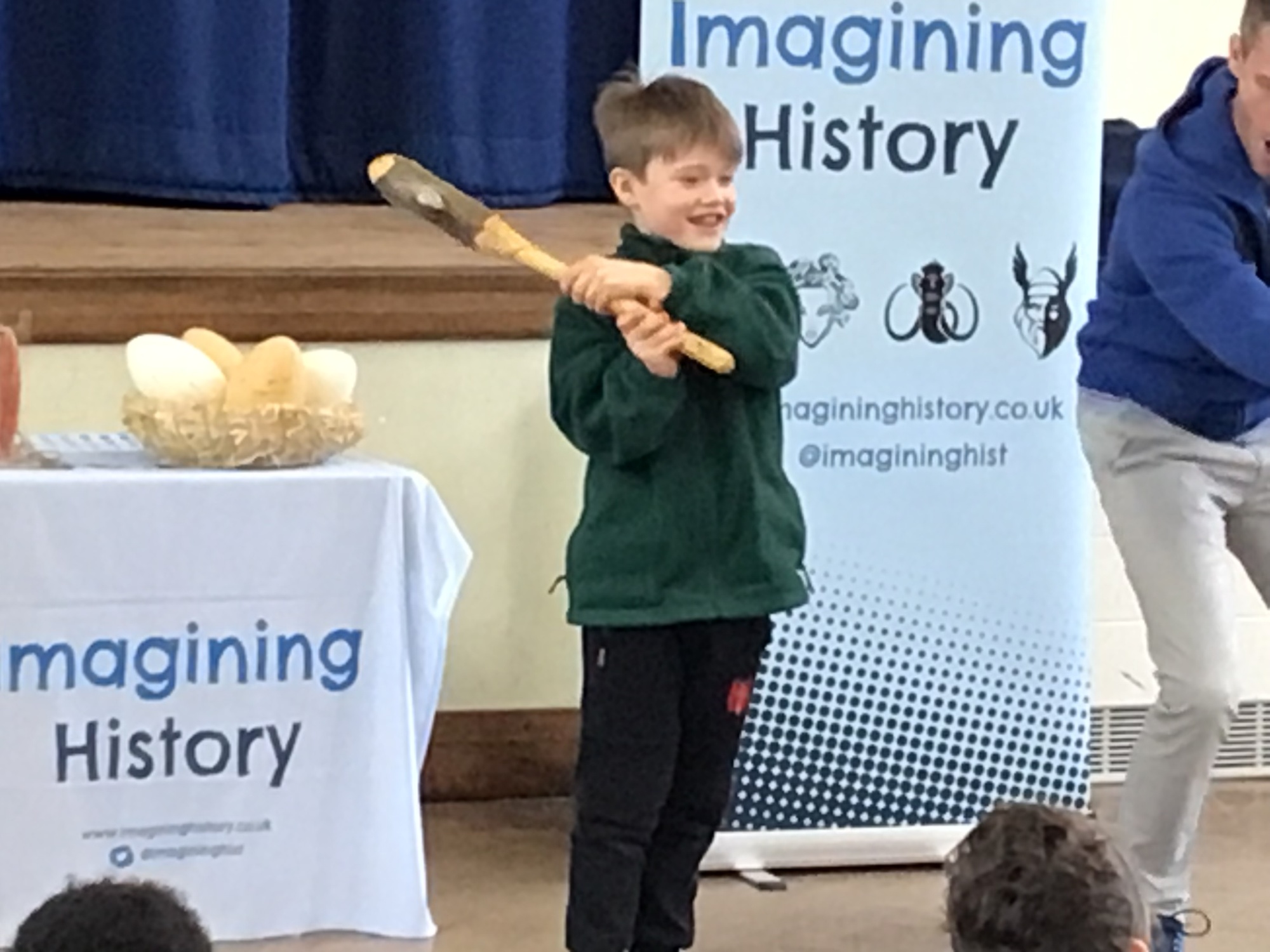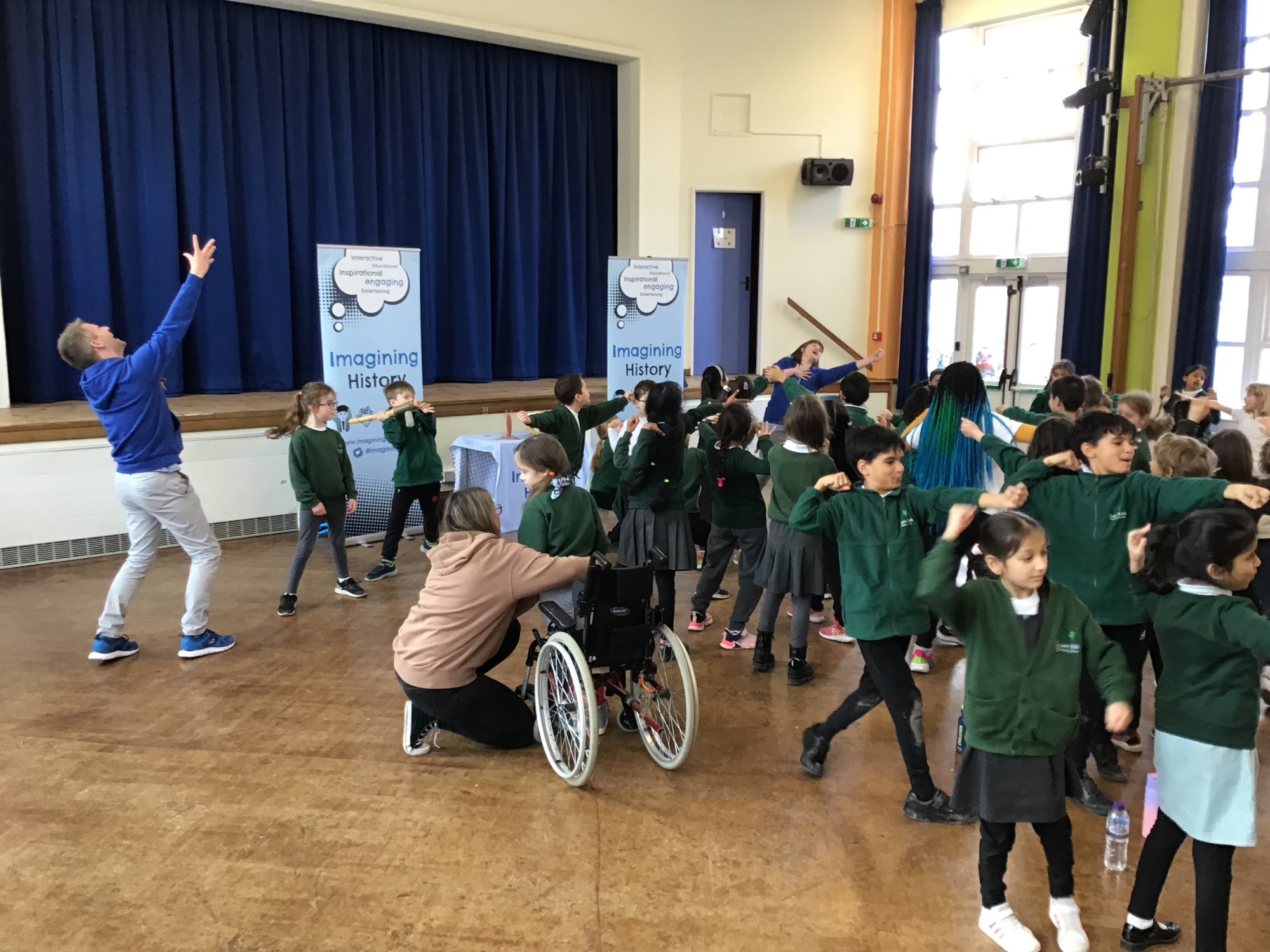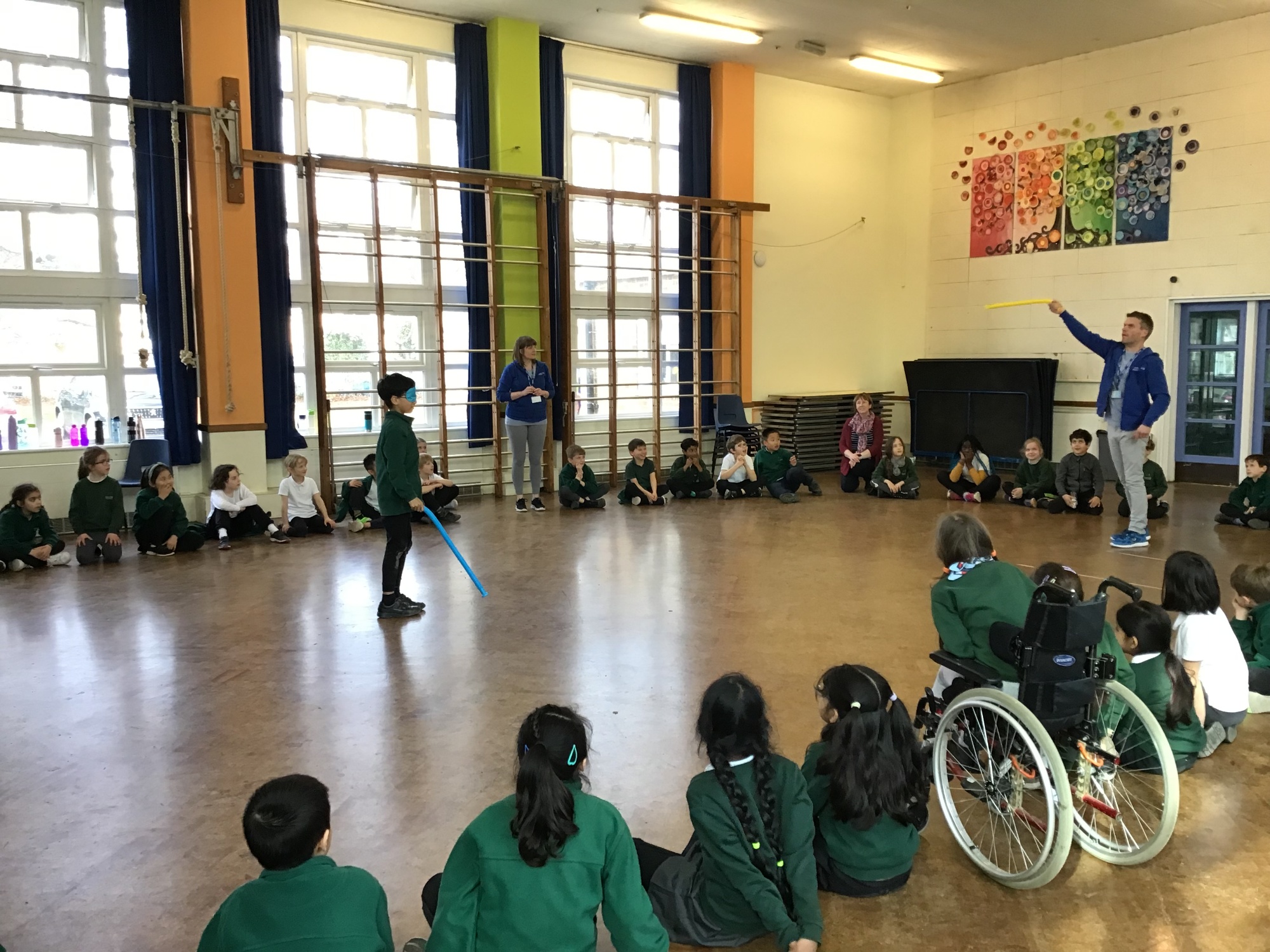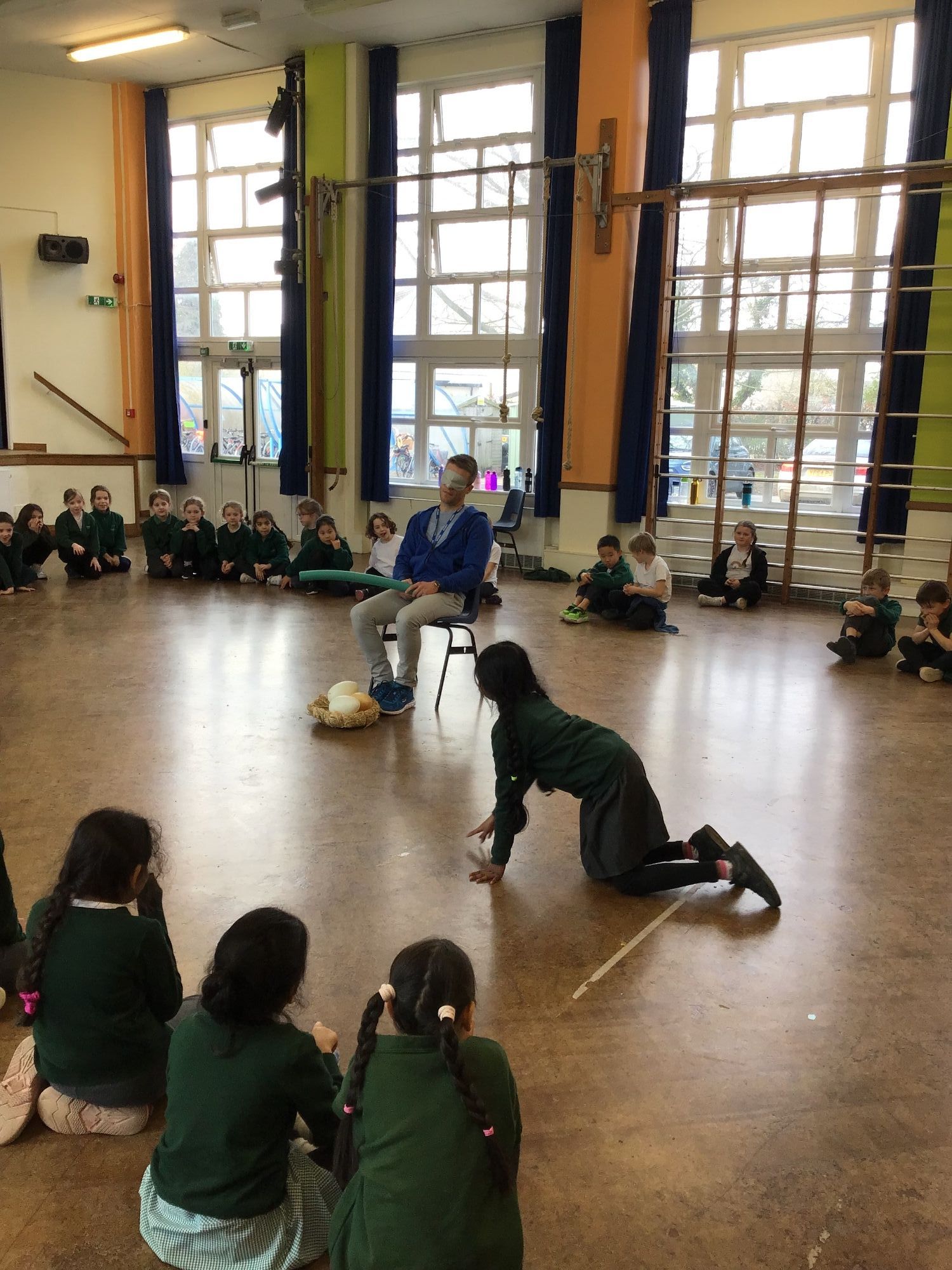 Year 3 - Special Visitor!
Year 3 had a very special, small, prickly visitor today! His name was Tommy and he came with Jill and Katie to teach us about how we can look after hedgehogs in our local environment. Jill runs a Hedgehog Hotel in Suffolk where is very busy nursing hedgehogs back to health, so we are very grateful that she gave up some of her time to bring Tommy to Queen Edith!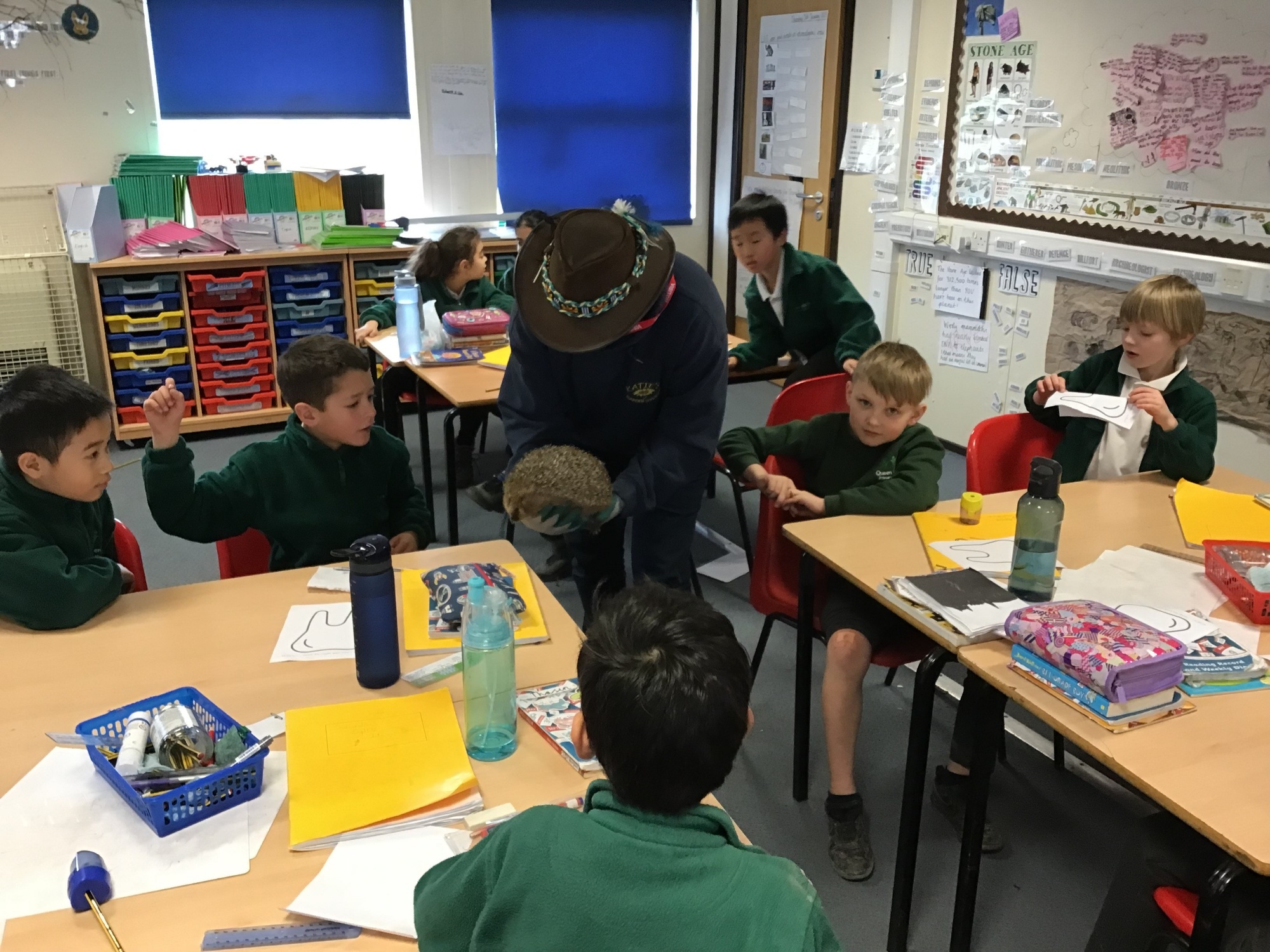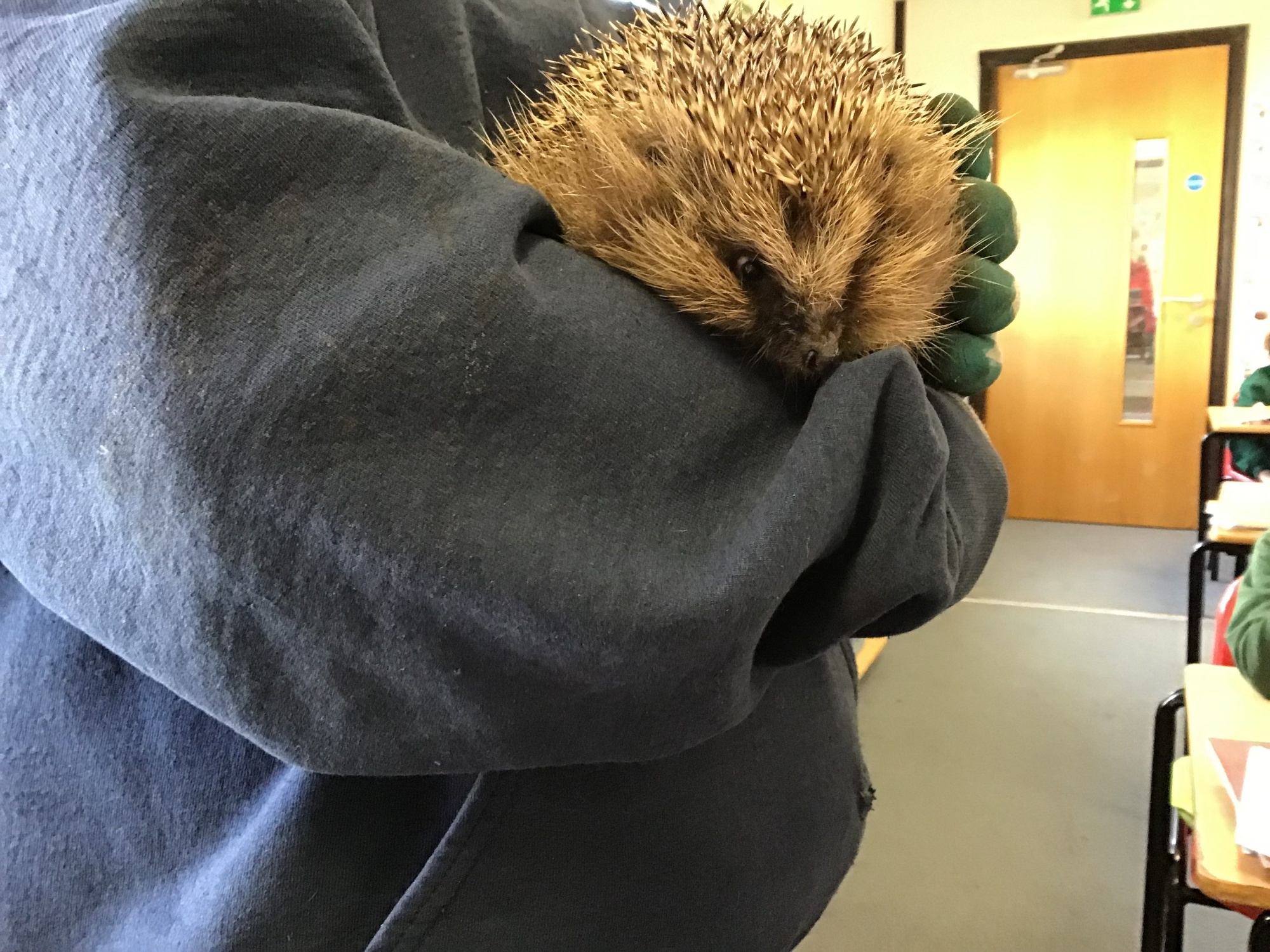 World Book Day - Door Competition
March
Miss Simmons set the whole school a challenge to decorate our classroom doors based upon a book. We all had a wonderful time being creative and made some amazing bookish entrances to our classrooms. Which one do you like best?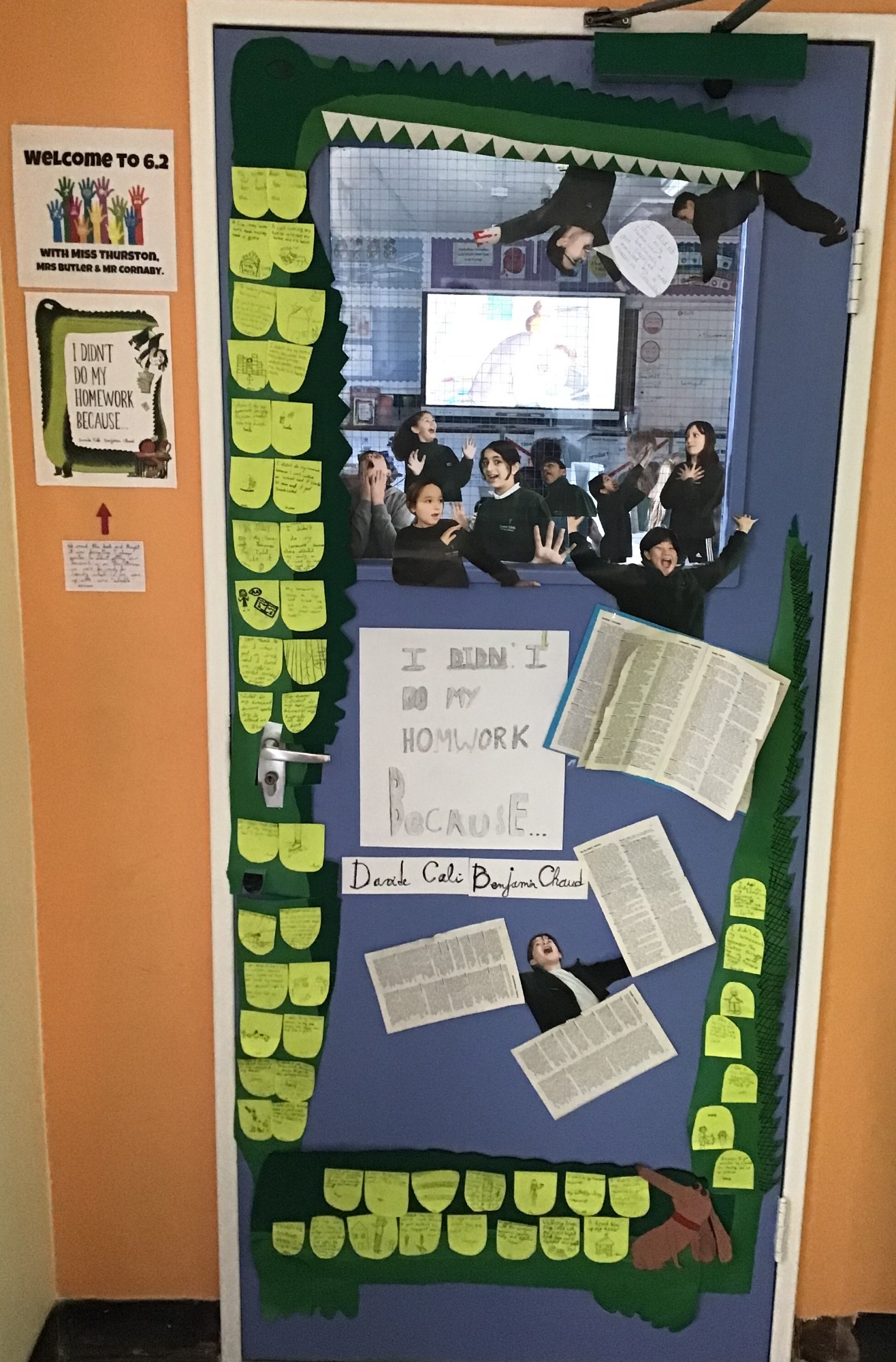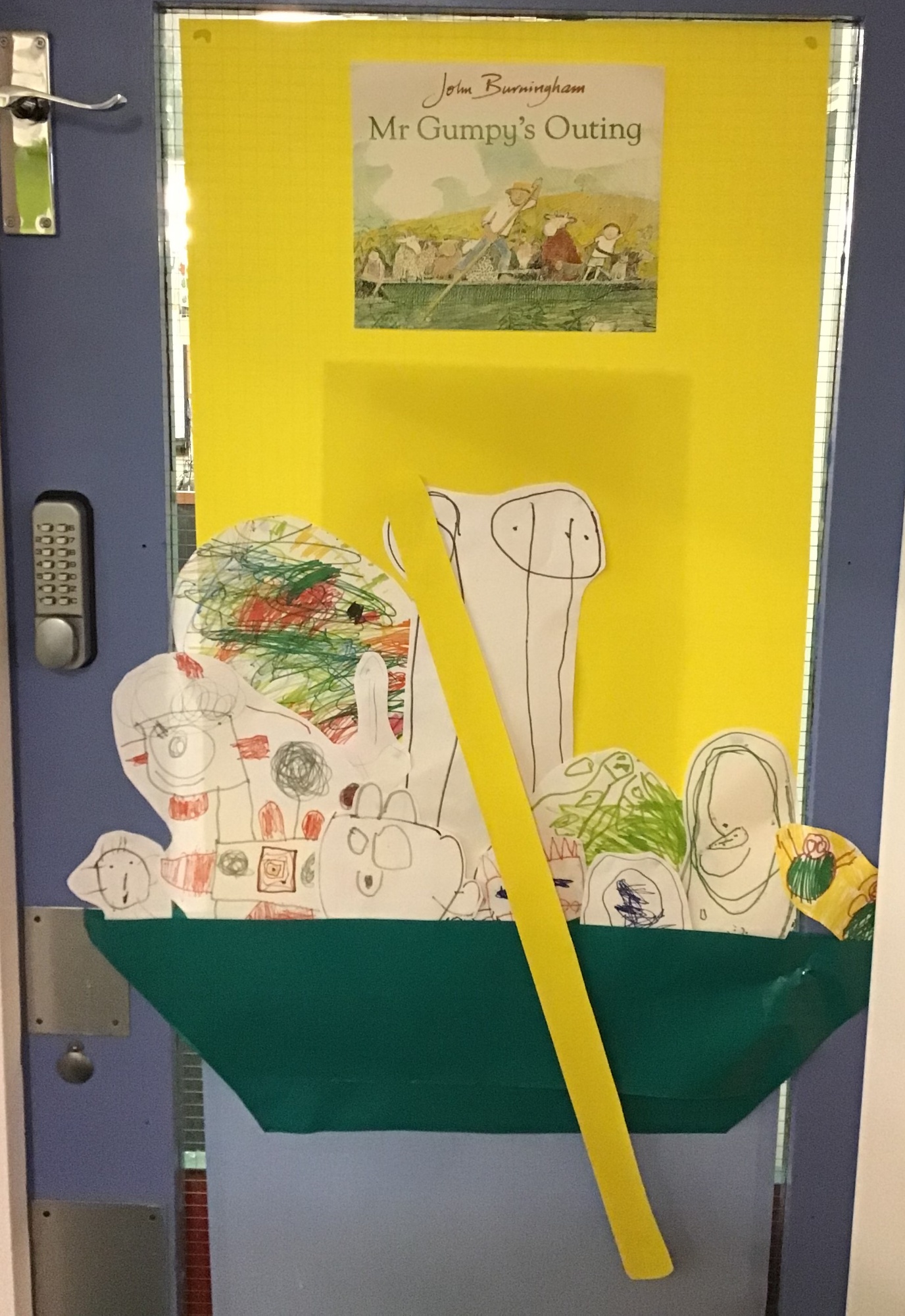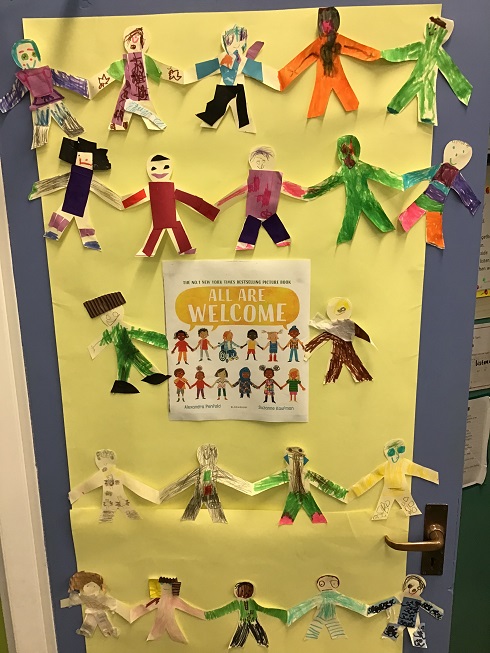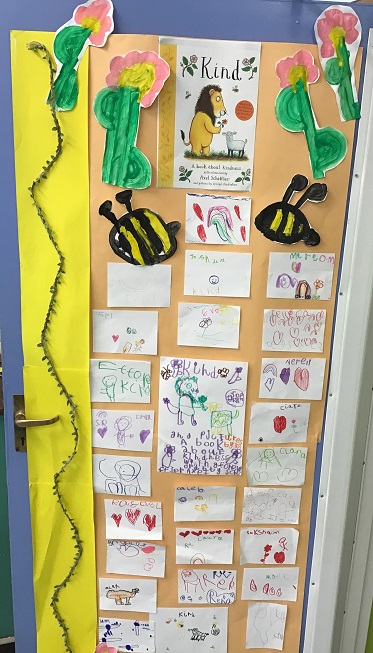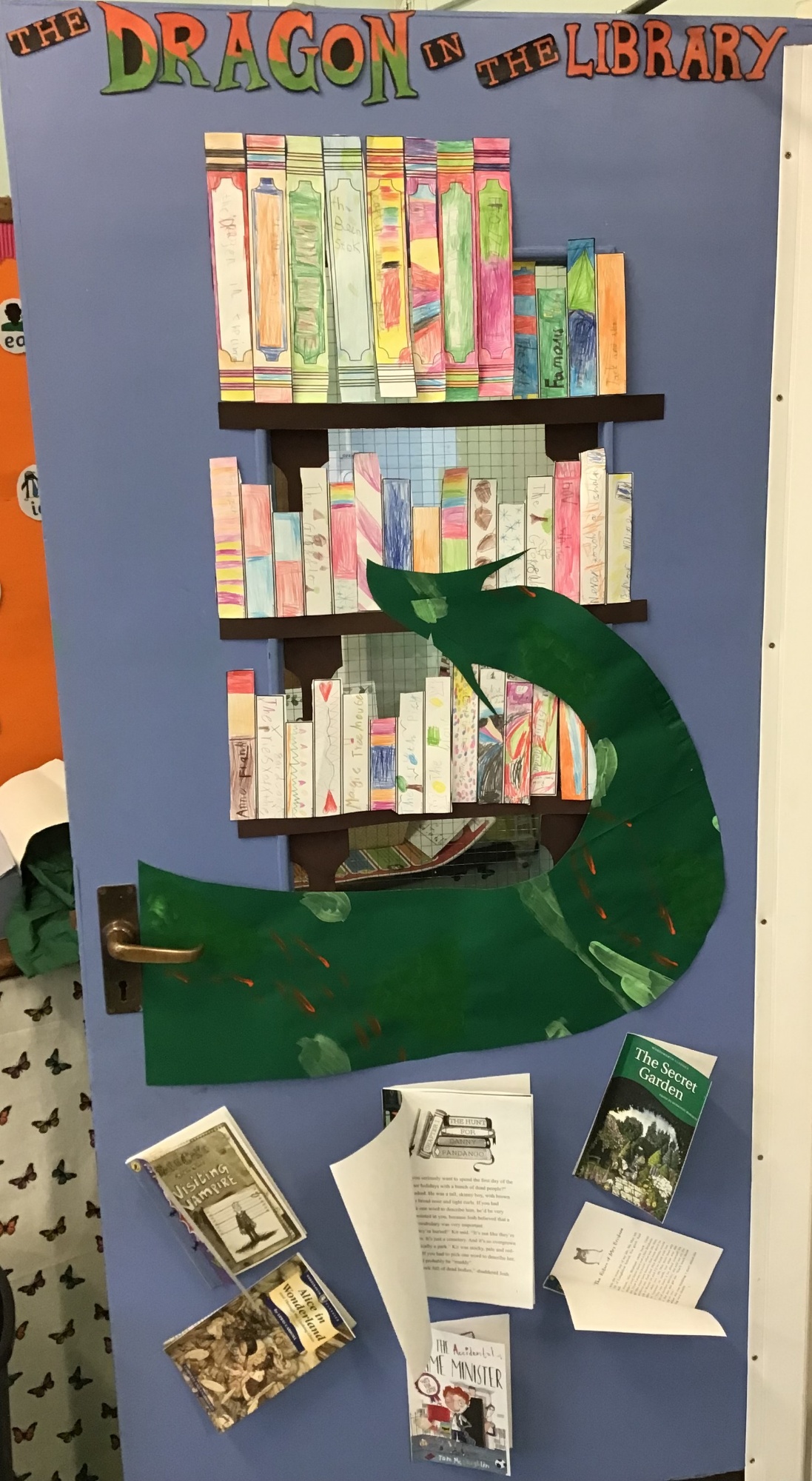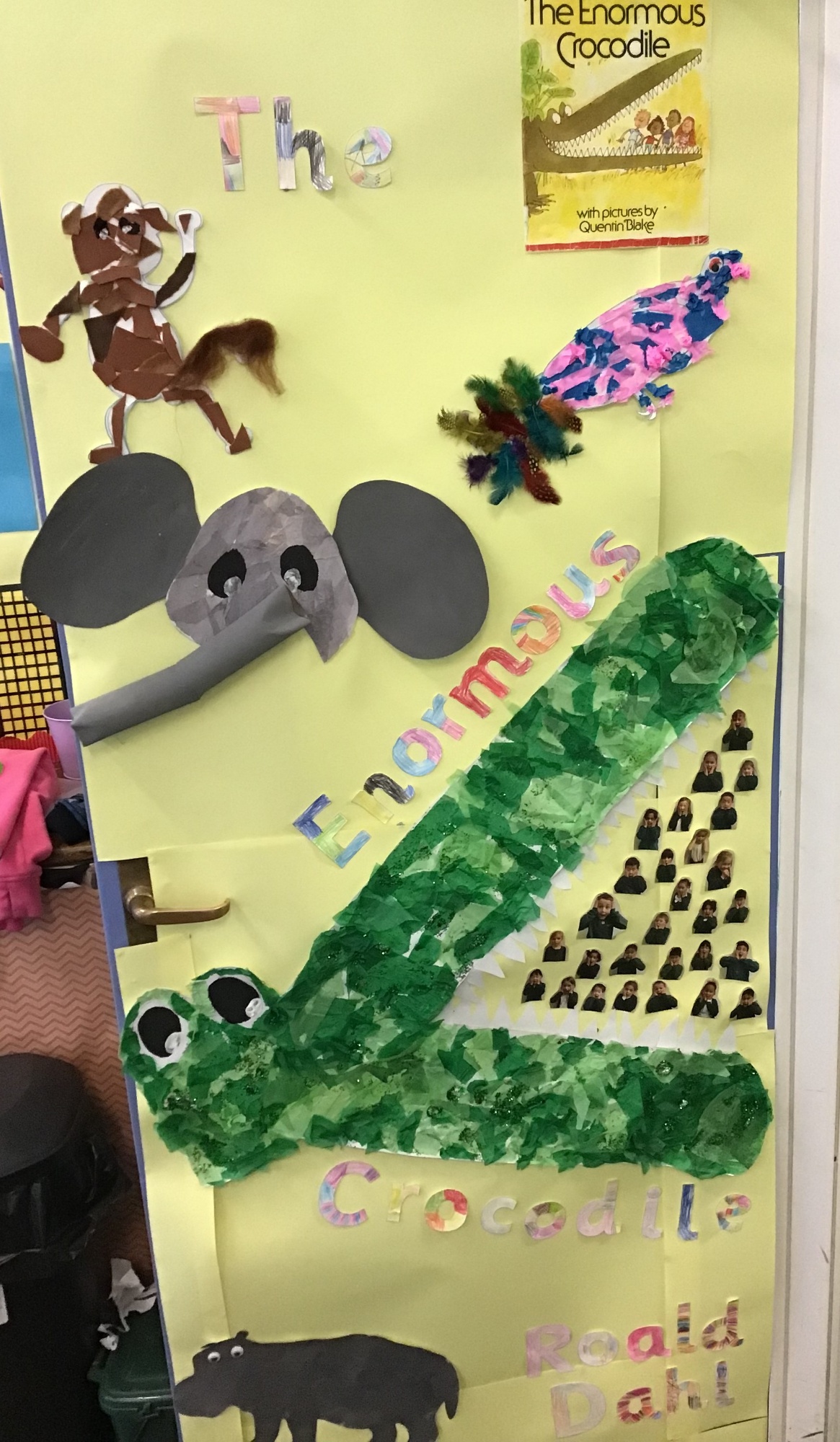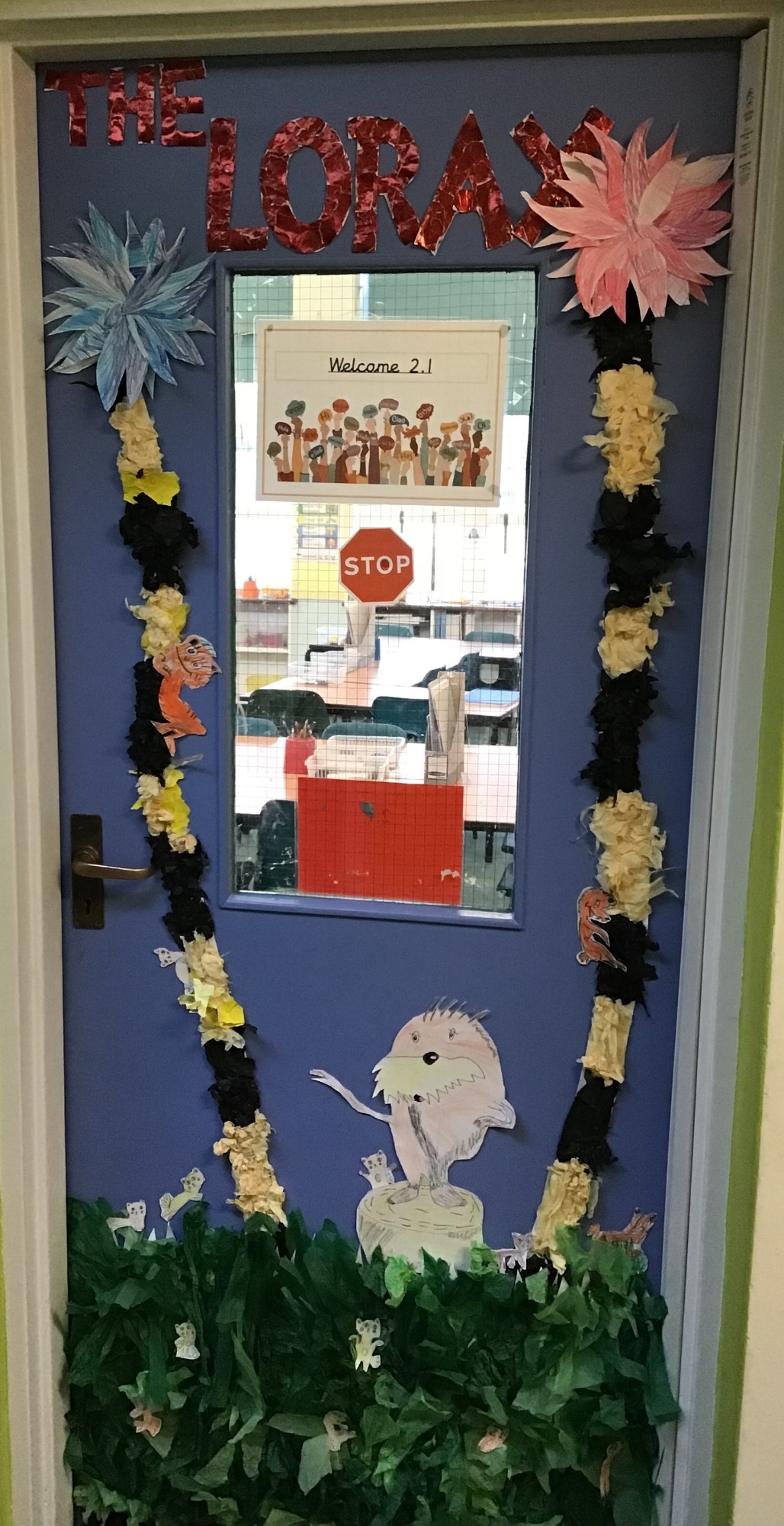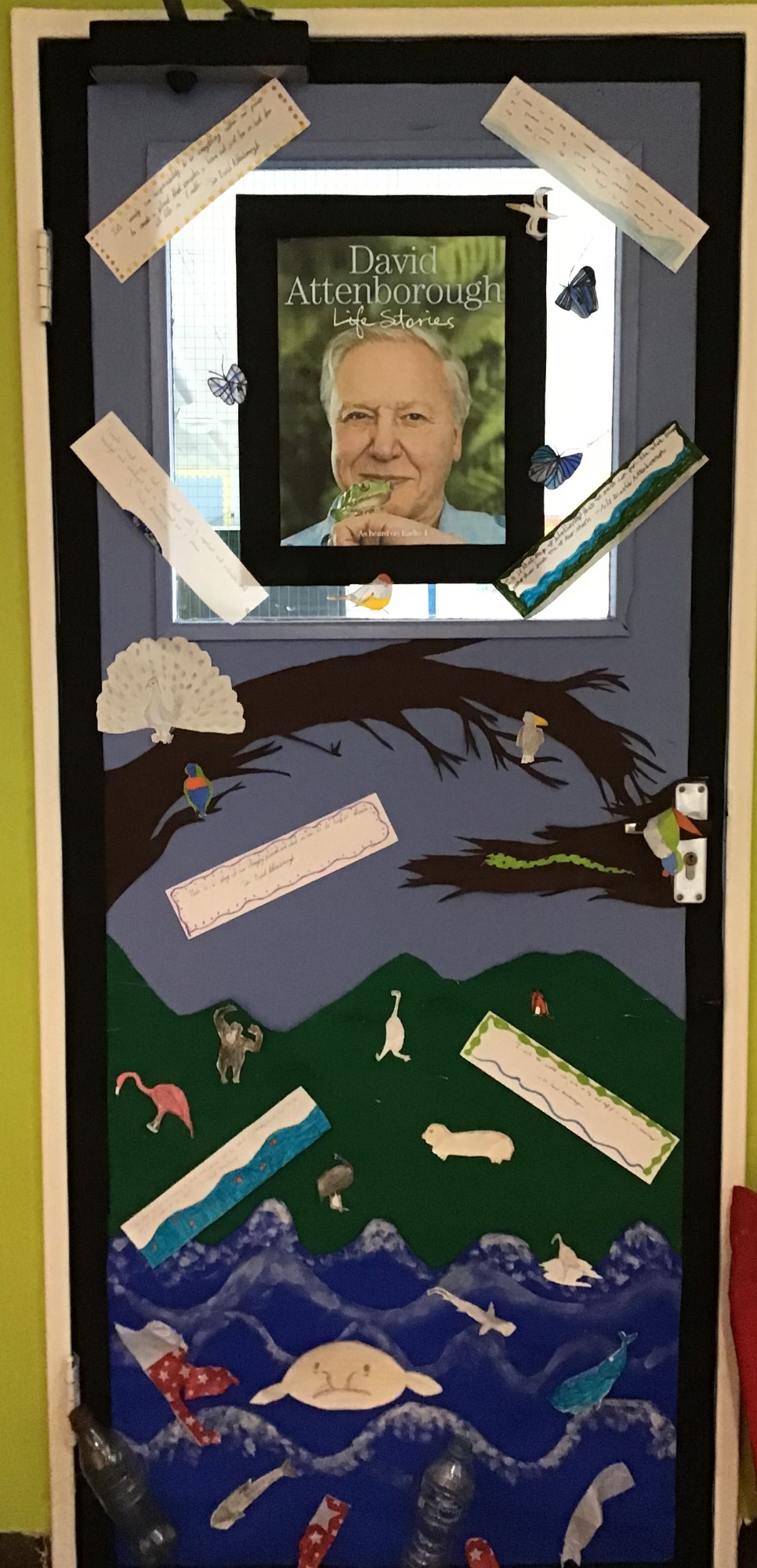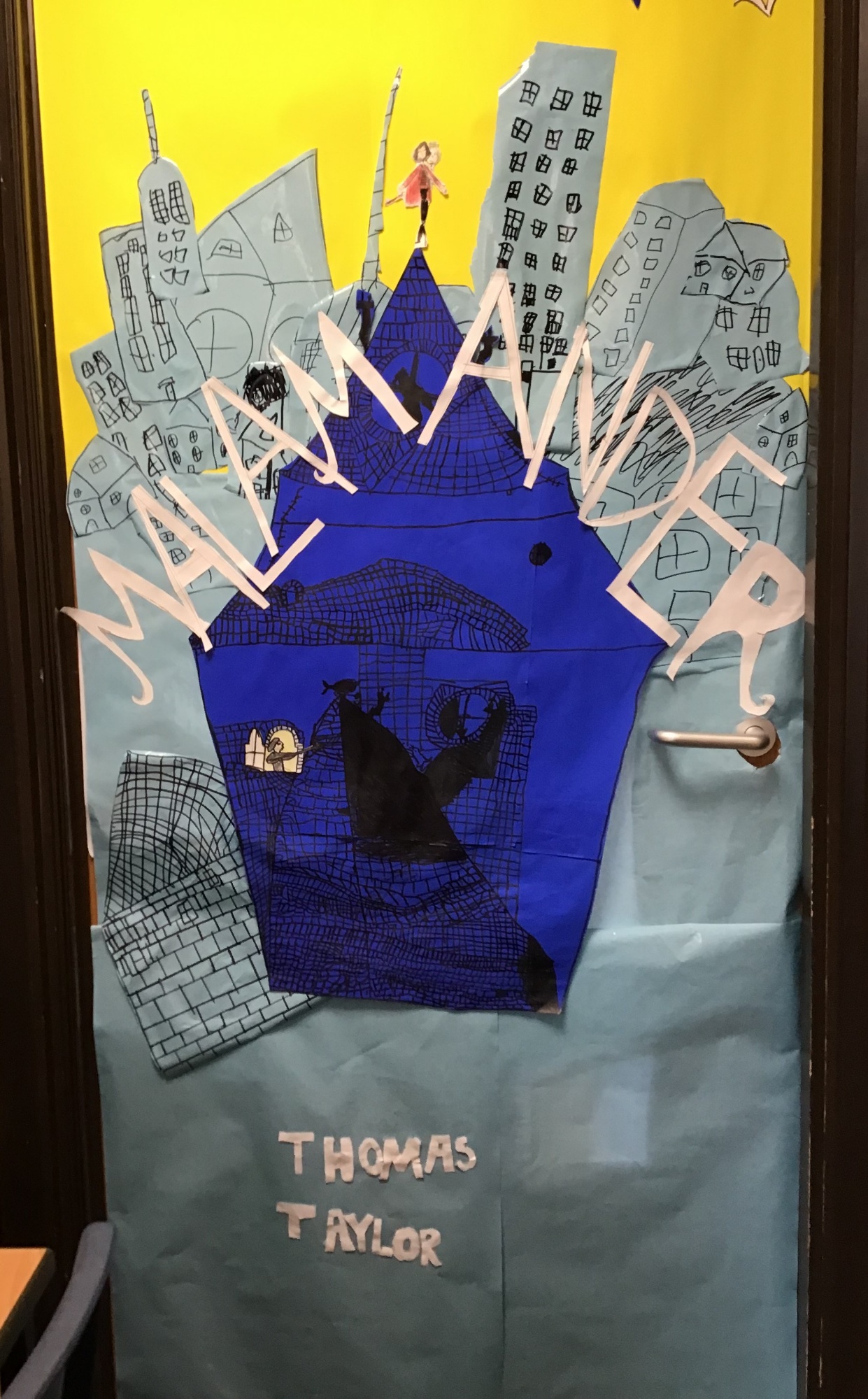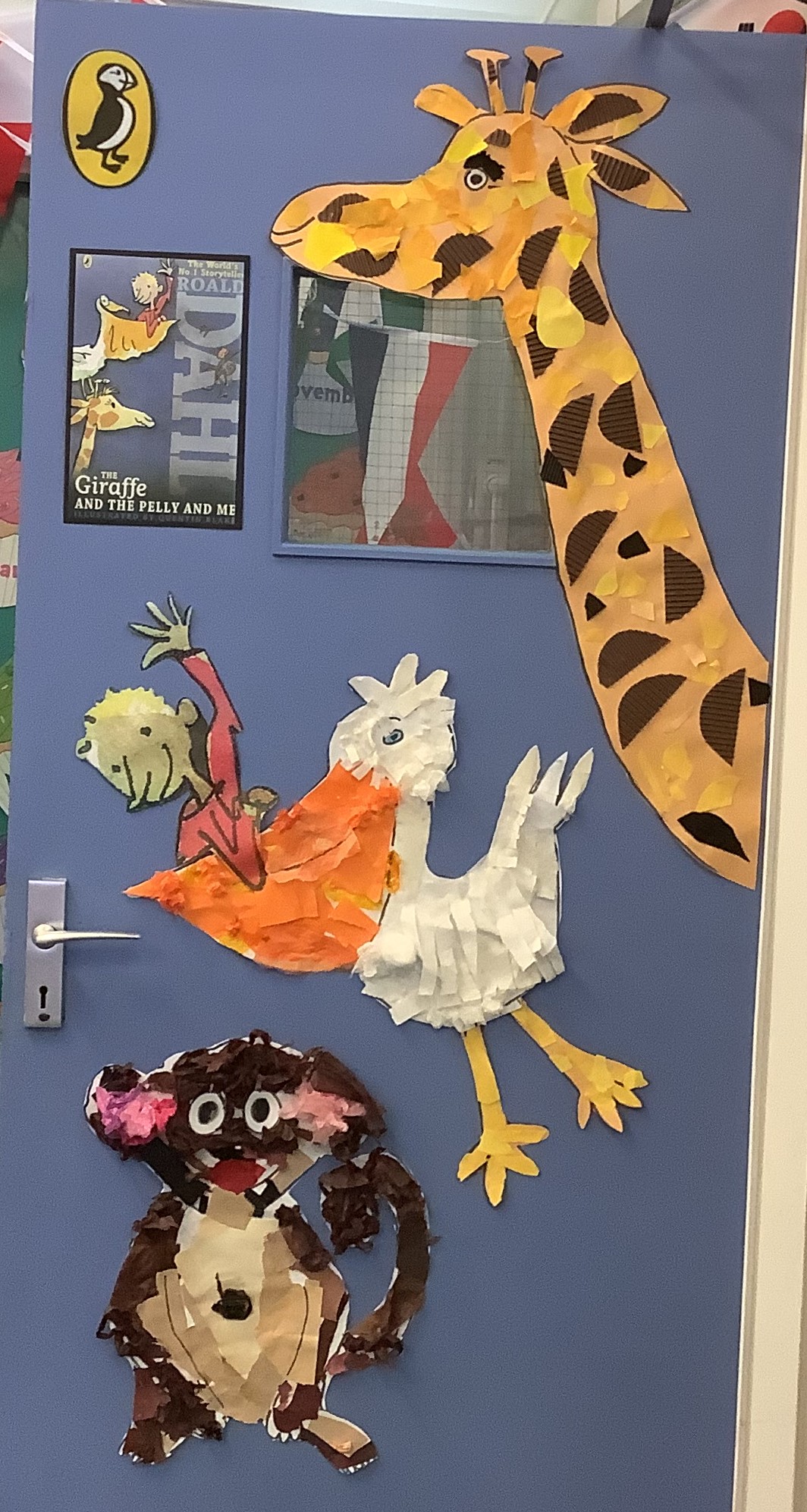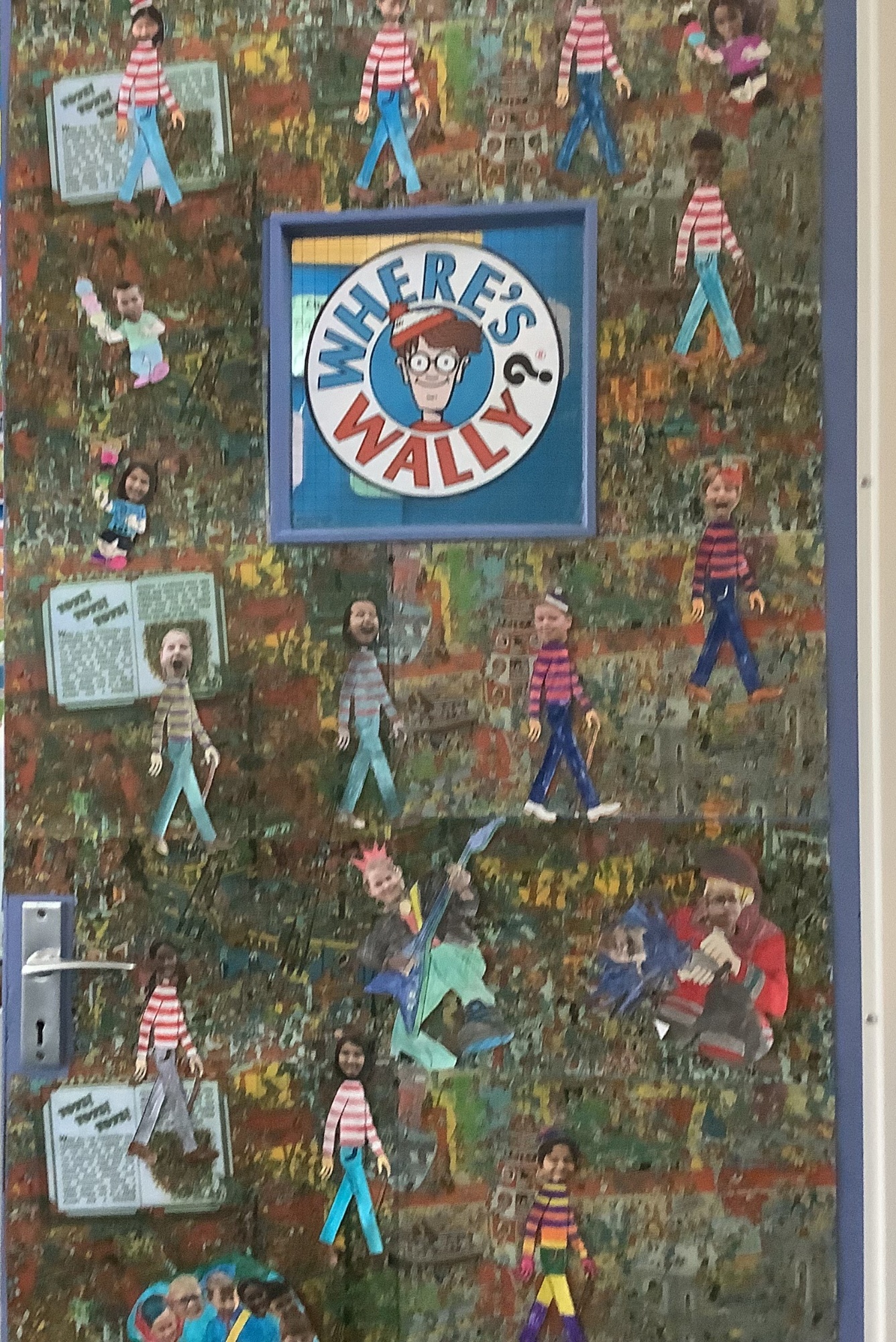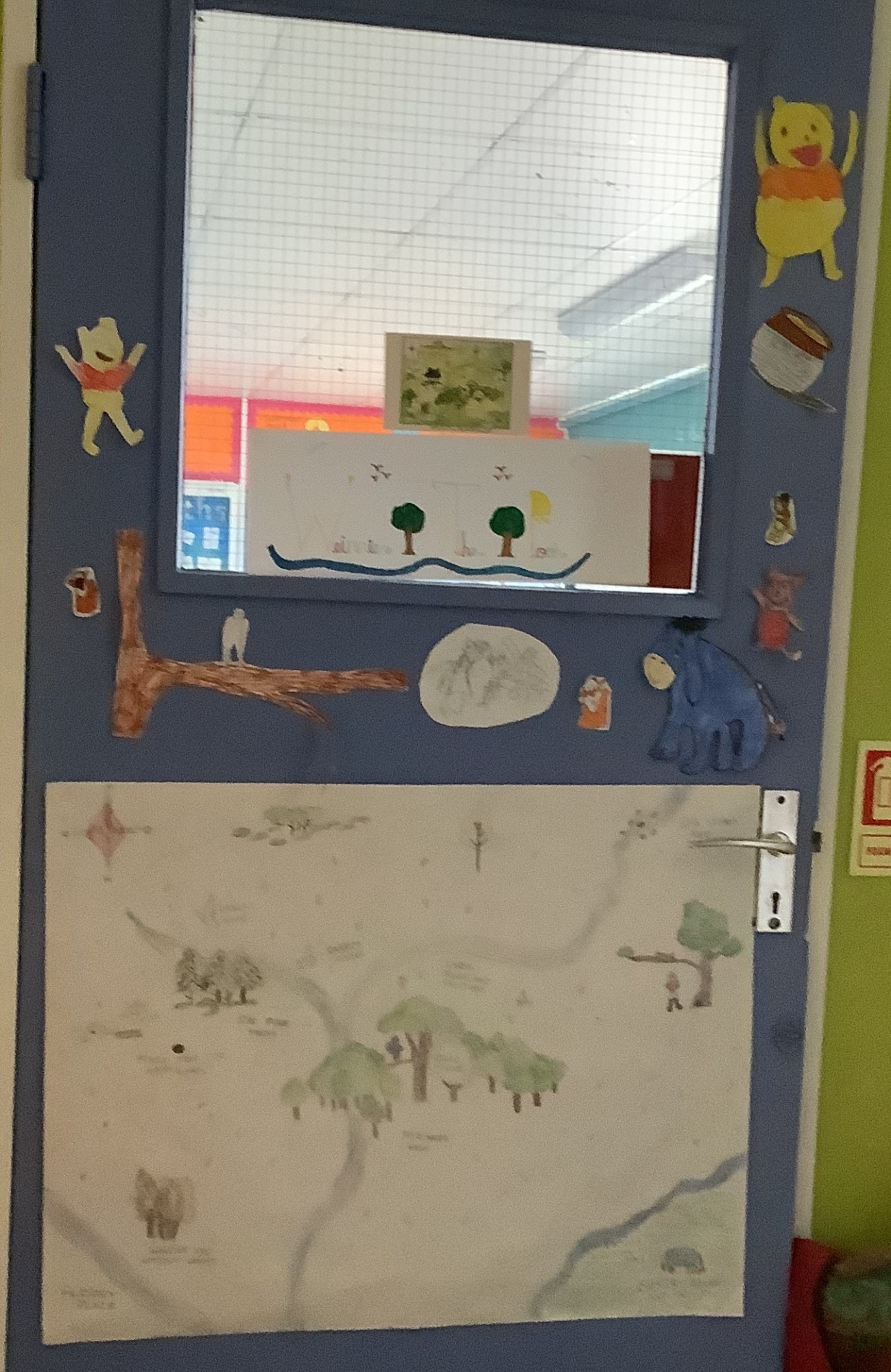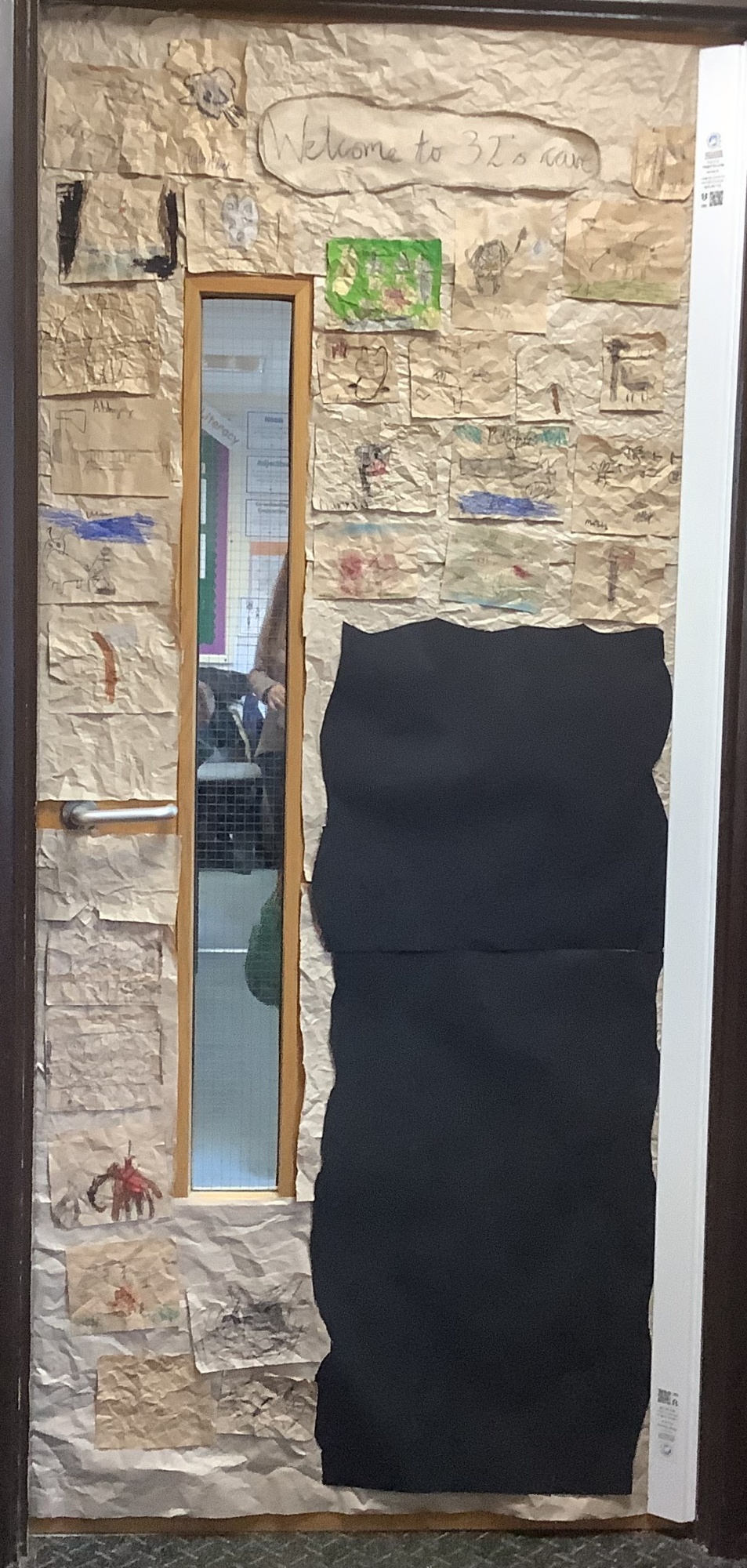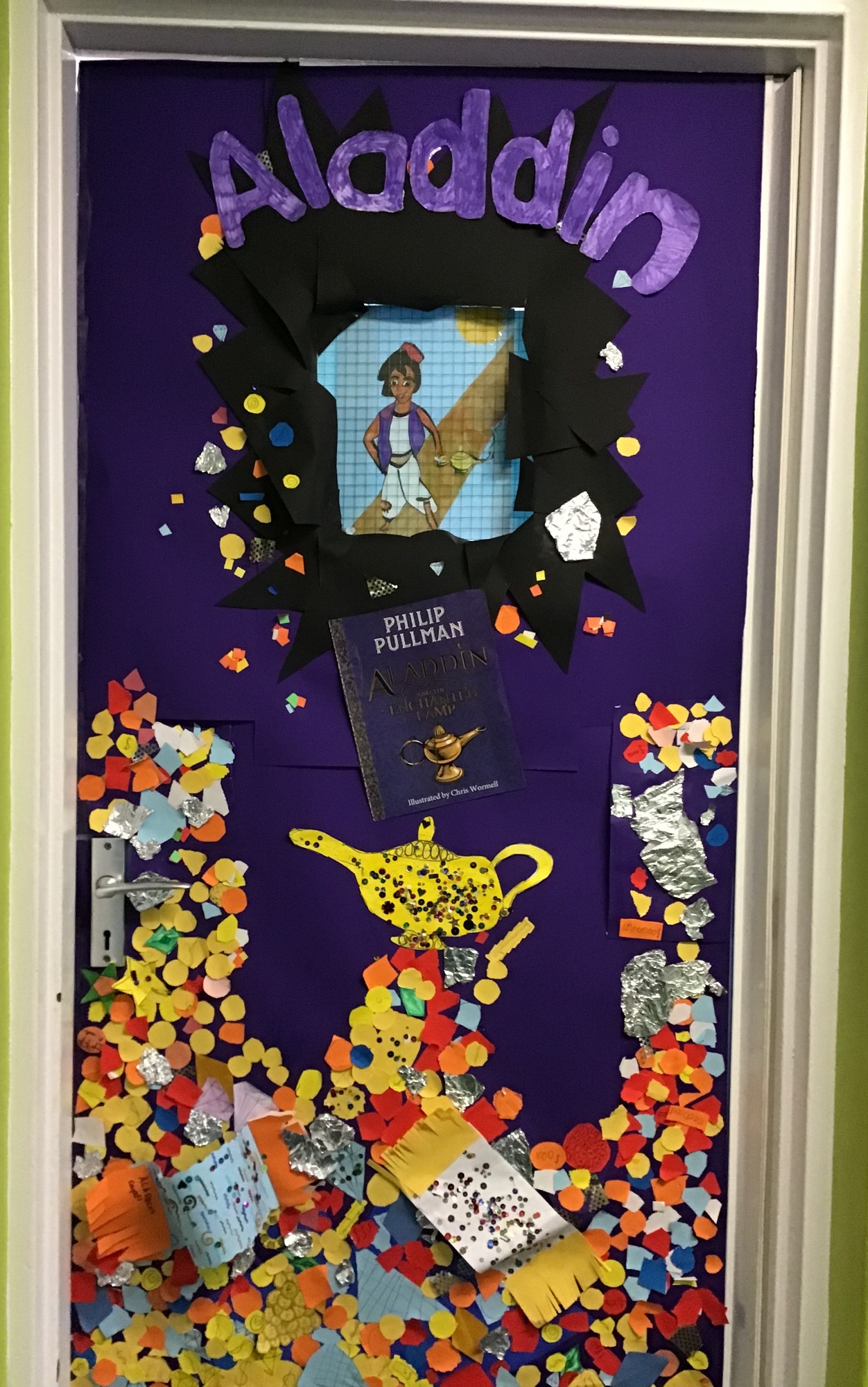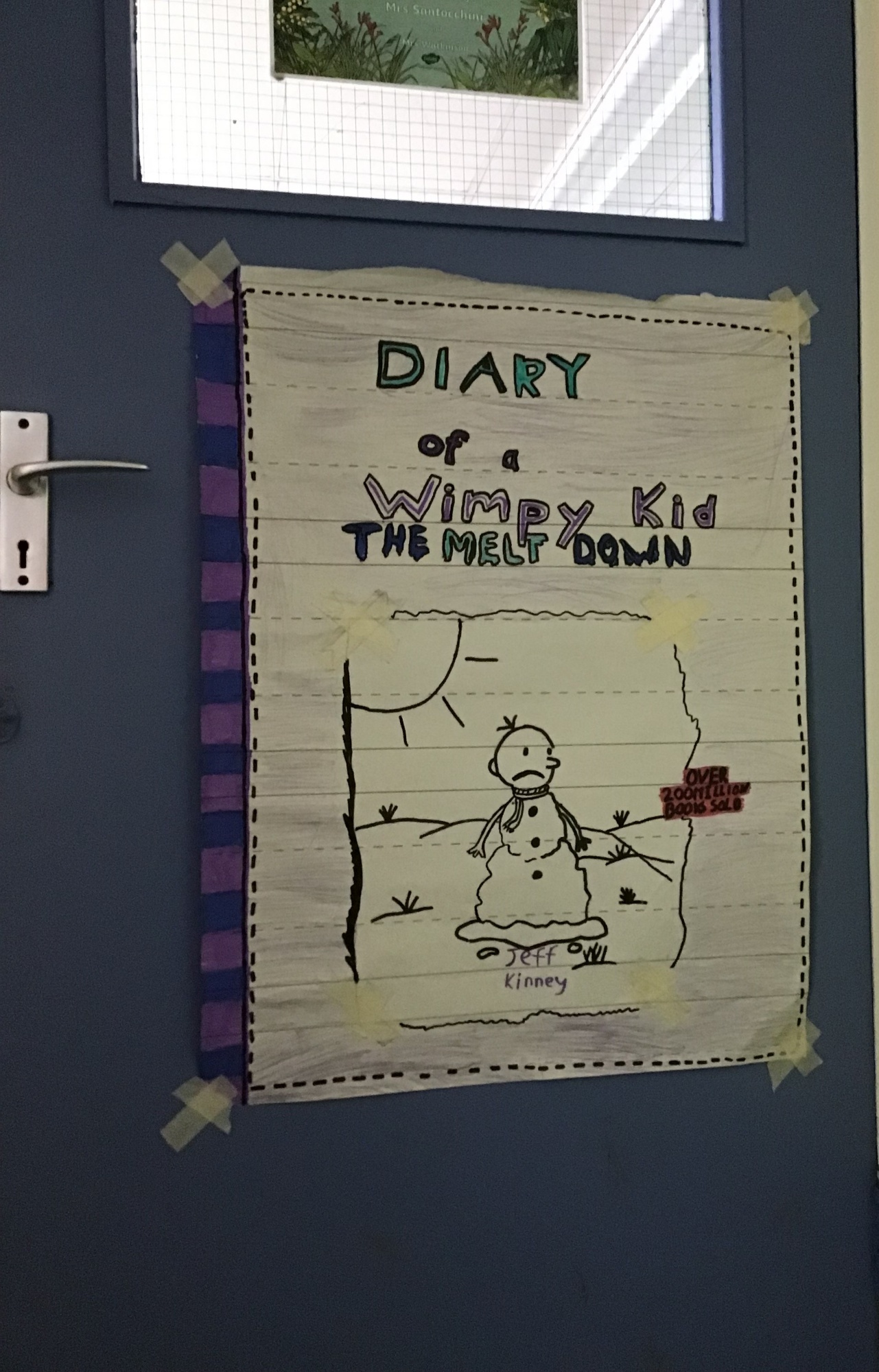 World Book Day Author Visit – Ruth Eastham
On Monday 6th March, to help us to celebrate World Book Week, Key Stage 2 had a visit from author Ruth Eastham. She told us how she was inspired by historical artefacts such as a Viking helmet and an enigma machine to help her write her stories. She also talked about places where authors travel to gain ideas, even exciting places like the garden shed, but also using the power of our imaginations! Ruth discussed with us the benefits of editing and rewriting as well as showing us some of her own edits of her books when she read aloud to us. We all made a recipe for success including stirring together a few well rounded characters, a spoonful of trials and tribulations, a ton of description, a pinch of humour and a goal! We loved having Ruth visit!
March 2023
World Book Day was celebrated on Thursday 3rd March and in the days following, pupils have completed a number of fun book based tasks. On Thursday, we all dressed down in our pajamas to celebrate the importance of reading and especially to encourage bedtime reading. We read a story with our teachers and had milk and cookies to celebrate. Other activities in the past few days have included a classroom door decorating competition, making our own bookmarks, discussing our recommended reads, going to the Book Fair and we even played a game where we had to describe a book character for our friend to draw and see if they could guess who it was! The hugely popular book fair has been in school this week – thank you to those of you who have bought books either in person at our fair or online through our special link.
Maths
Year 3 have been exploring arrays in Maths, as a way in to our new topic of Multiplication and Division. What arrays can you see in our creations? We asked ourselves: How many rows? How many columns? What is the product? What is the commutative number sentence? Why is this array a square shape when all the others are rectangles?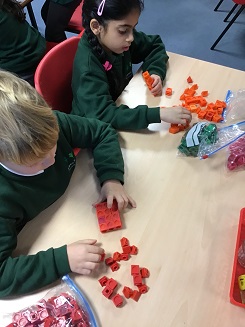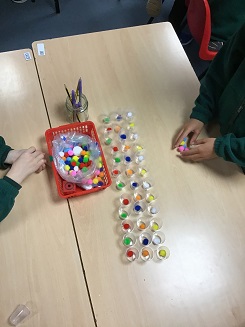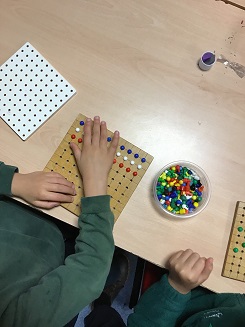 English - 'Hot Seating'
In English, we used 'Hot Seating' to draw out plot points for our diary entries we are going to write in first person as Claude Monet. We asked Claude Monet (in role!) questions in order to collaboratively come up with some twists and turns in his day which we are going to expand upon in our own imaginations!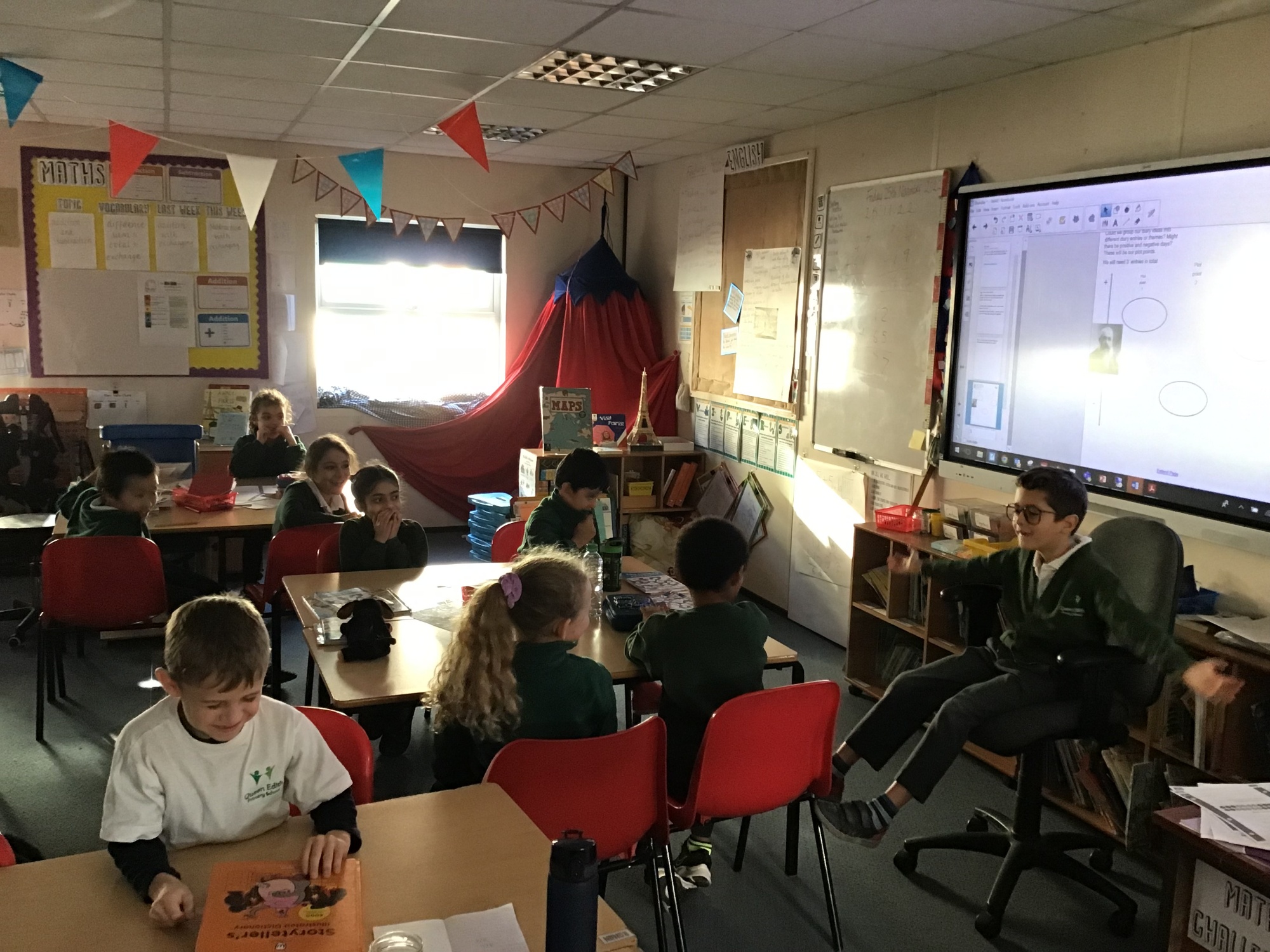 English
Year 3 are imagining what life must have been like for Monet and how we must have felt when he used to wander around his beautiful garden in Giverny. We listened to the birds and used fresh flowers to bombard our senses while we came up with language to use in our writing.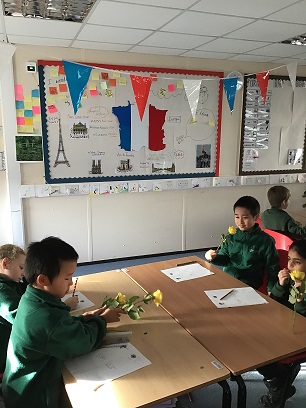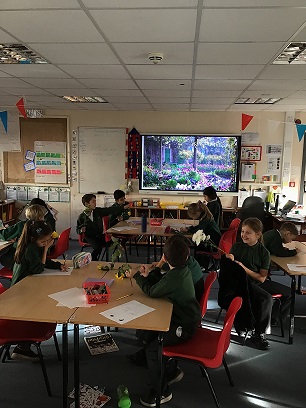 Year 3 Art
In Art, Year 3 are exploring the work of the impressionist artist Claude Monet. We have been practising colour mixing to create secondary and tertiary colours to help our understanding of how Monet used colour.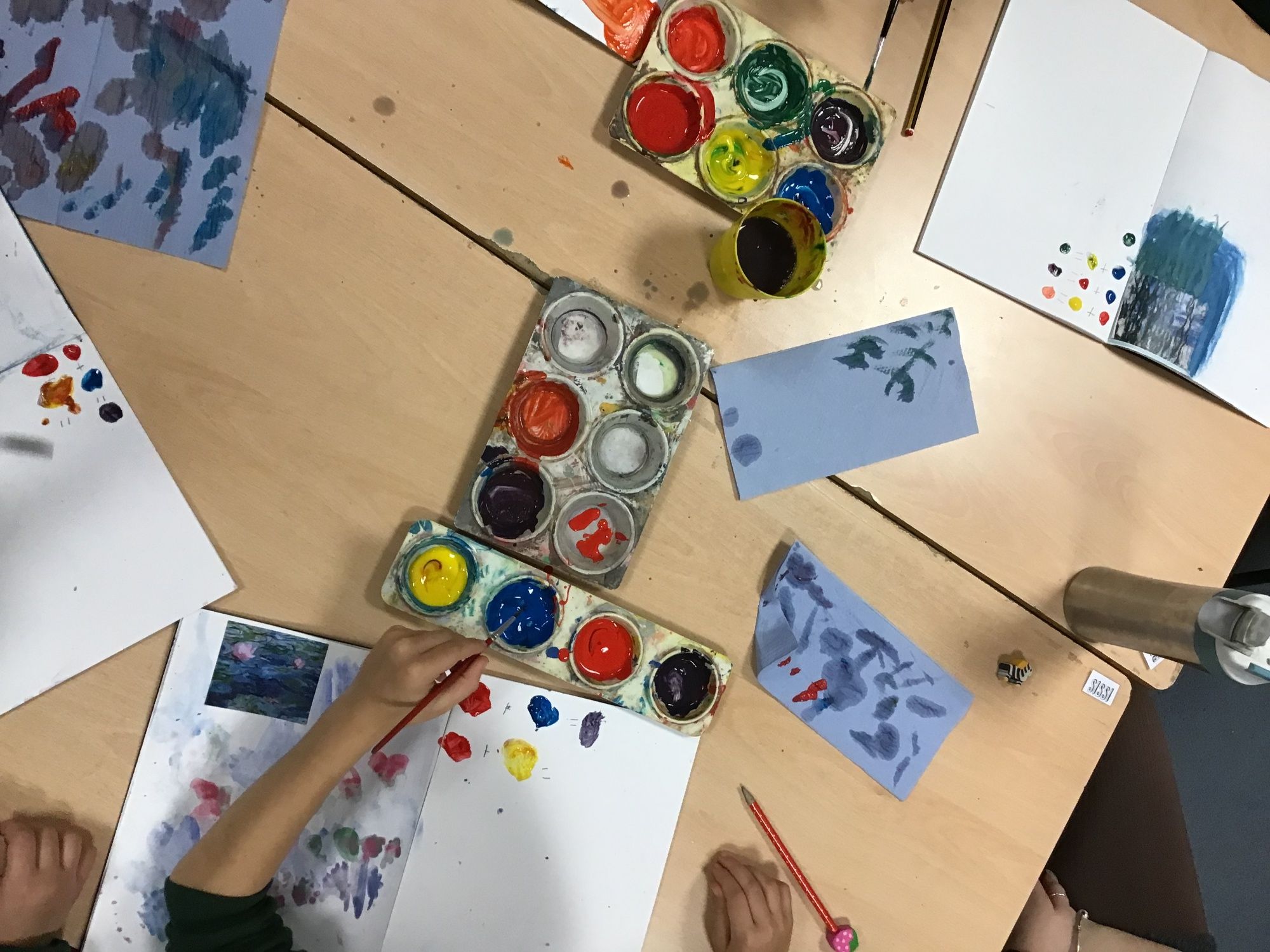 Being Scientists
For our Forces and Magnetism topic in Science this half term, we have been carrying our investigations to test hypotheses about how forces work. Here we are investigating the effect of weight on the force needed to pull an object.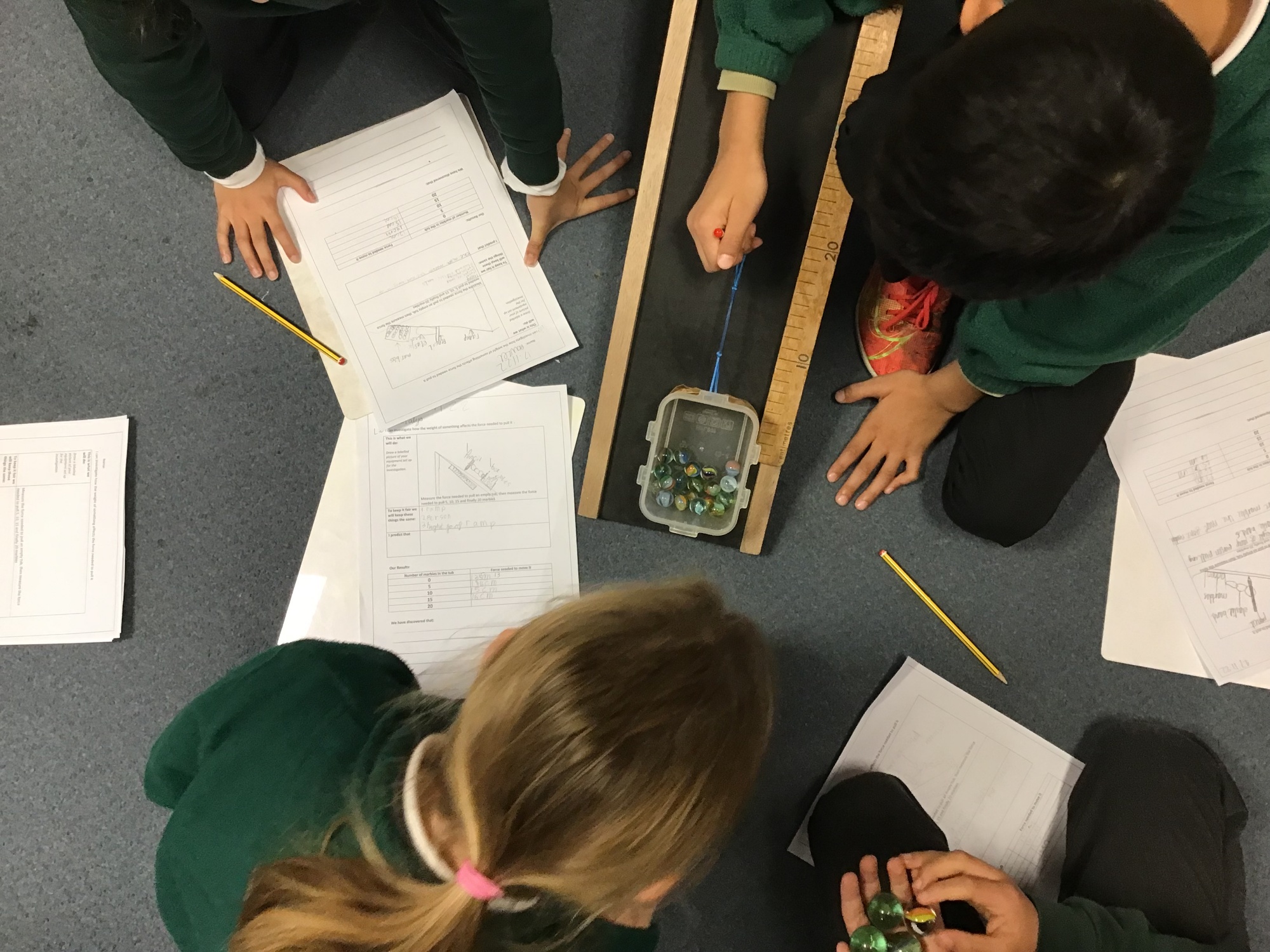 Trip to The Fitzwilliam Museum
Year 3 have been learning about Ancient Greece. We visited The Museum of Classical Archeology and The Fitzwilliam Museum to admire some artefacts that archaeologists have dug up. The artefacts were around 2000 years old! We noticed what materials they were made from and had a think about what they taught us about what life was like in Ancient Greece. Can you believe that the Ancient Greeks travelled all the way to India in boats?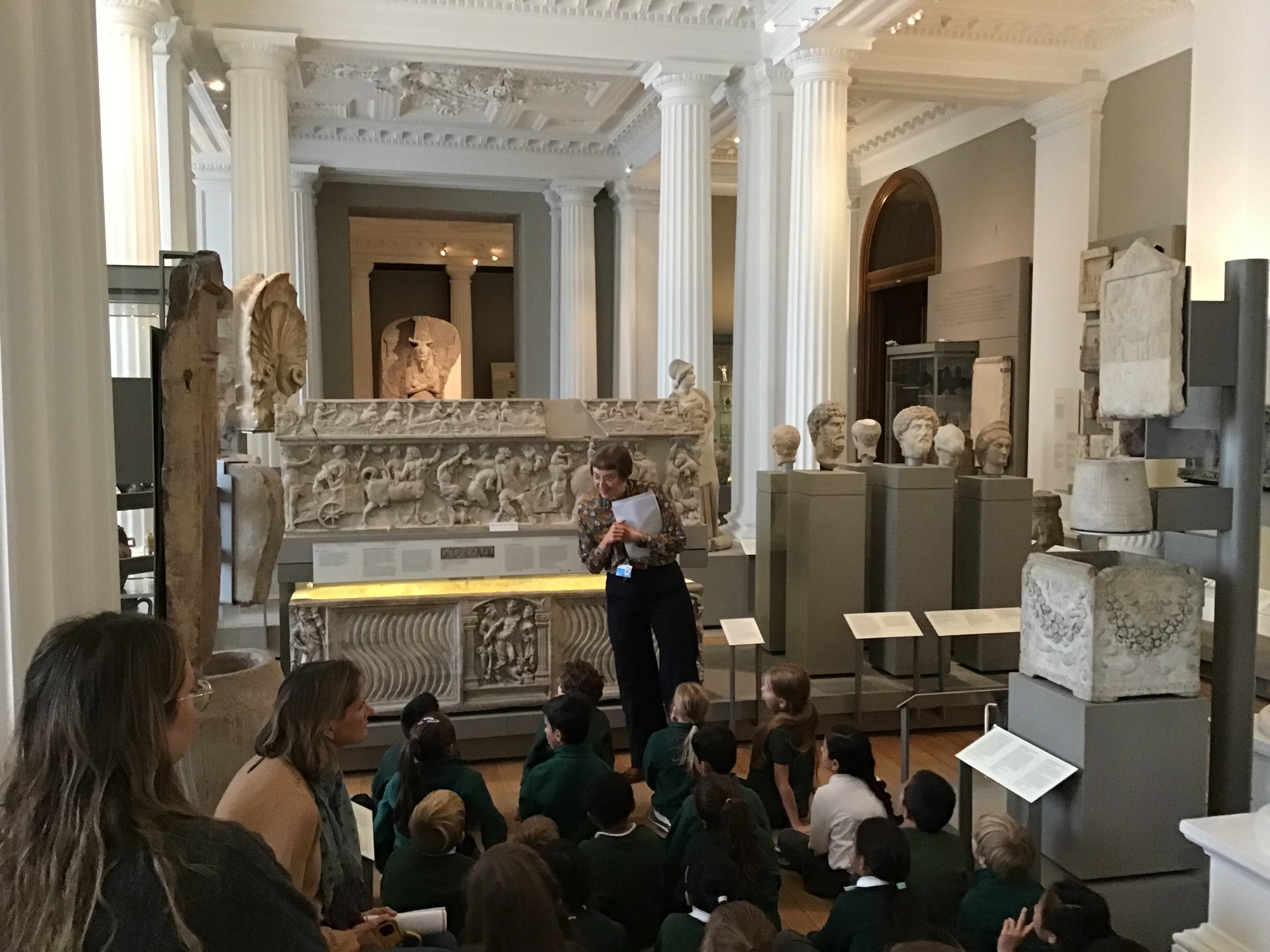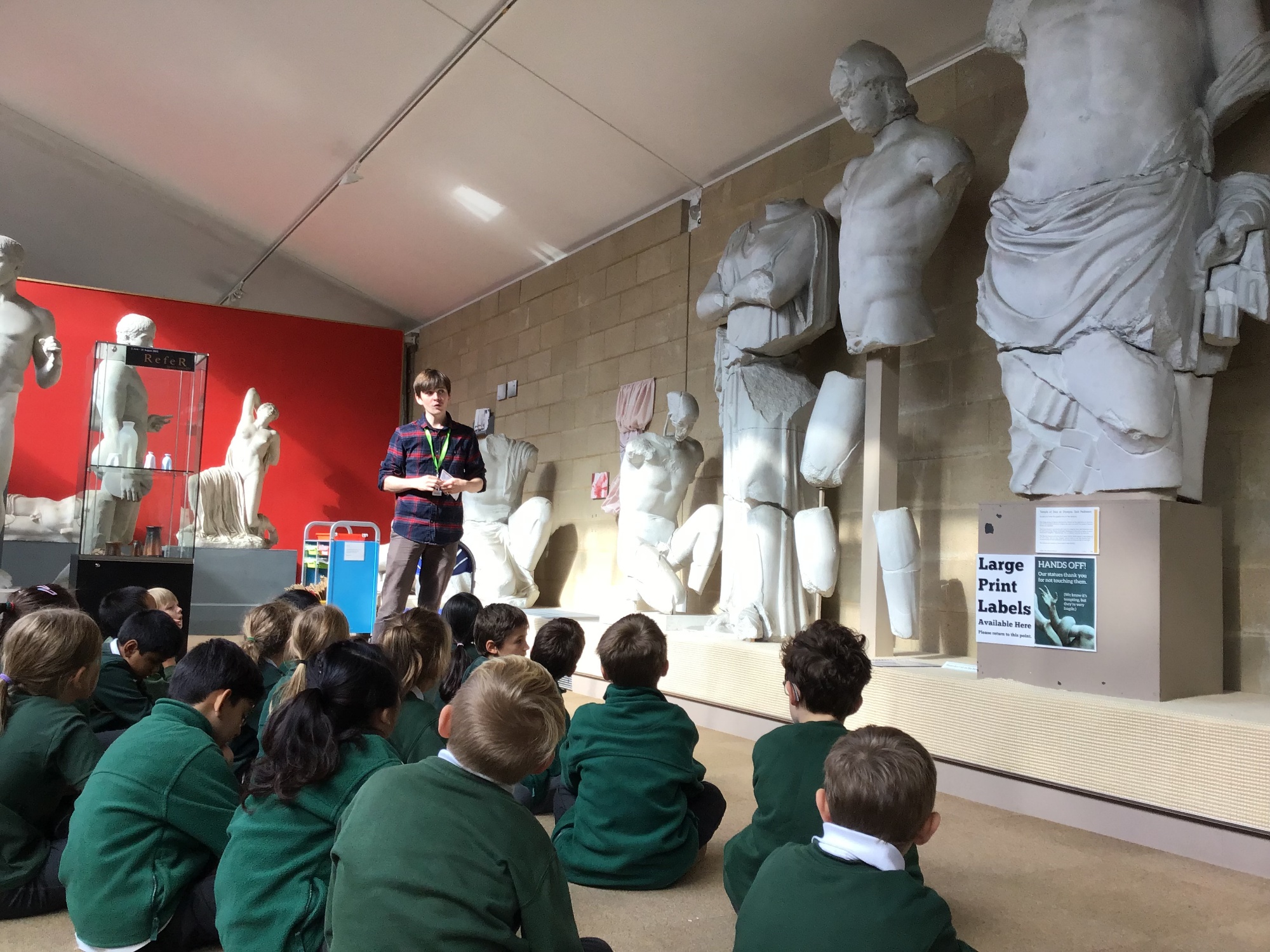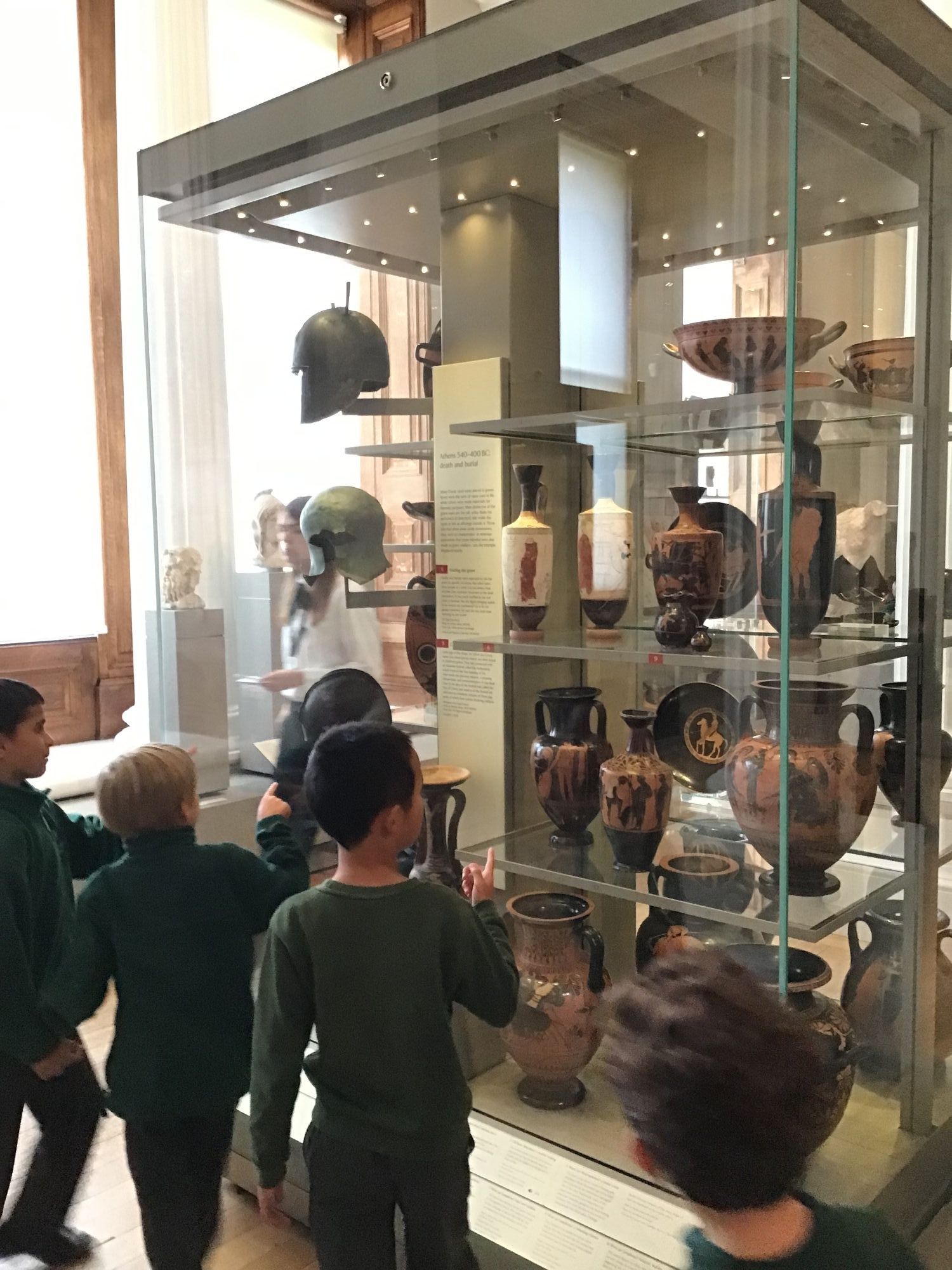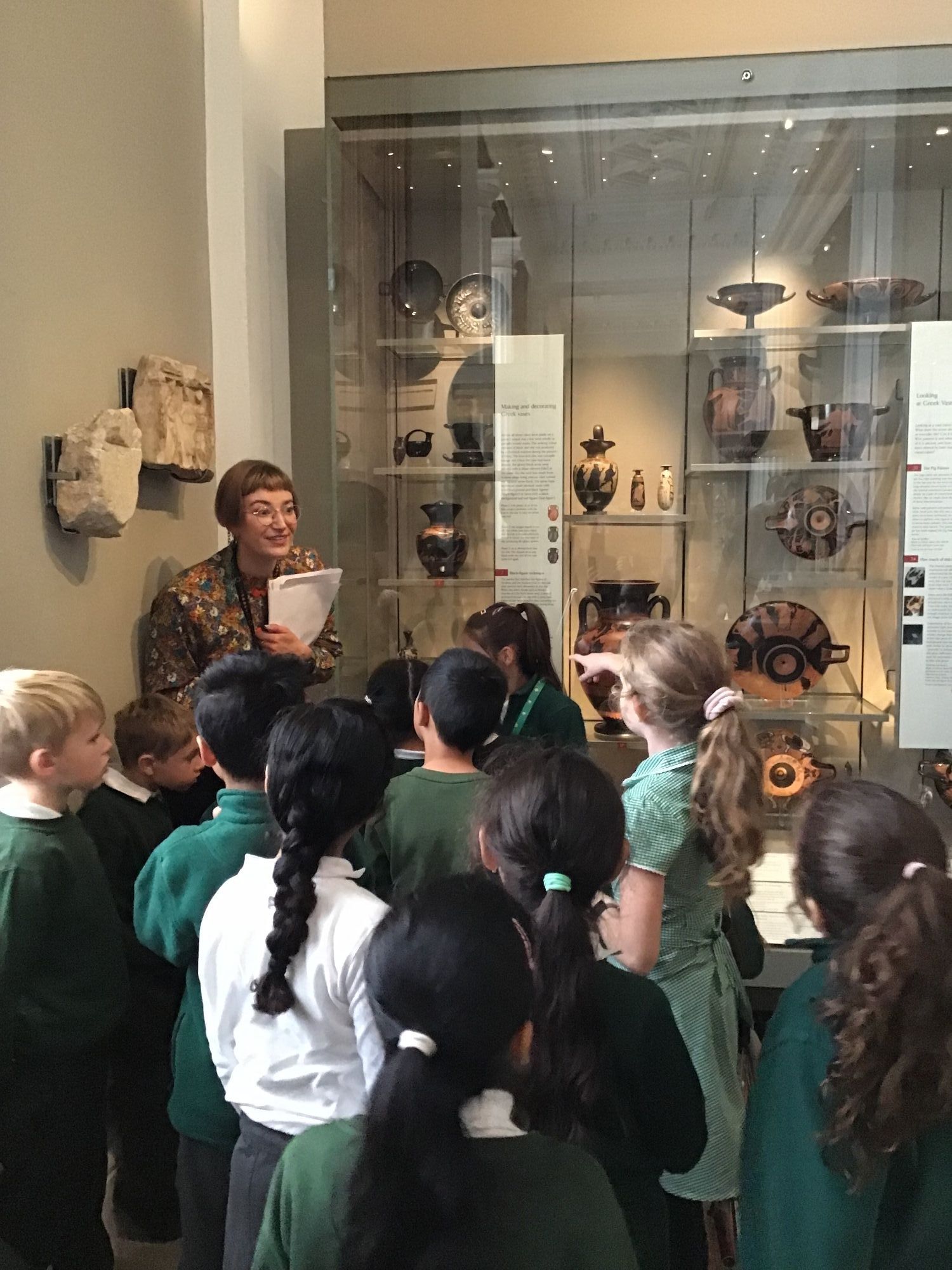 Sister Tamsin Visit
Sister Tamsin visited Year 3 today to talk about her life as a religious Sister. She showed us her rosary beads and told us some stories from the bible to support our learning about Christianity in R.E.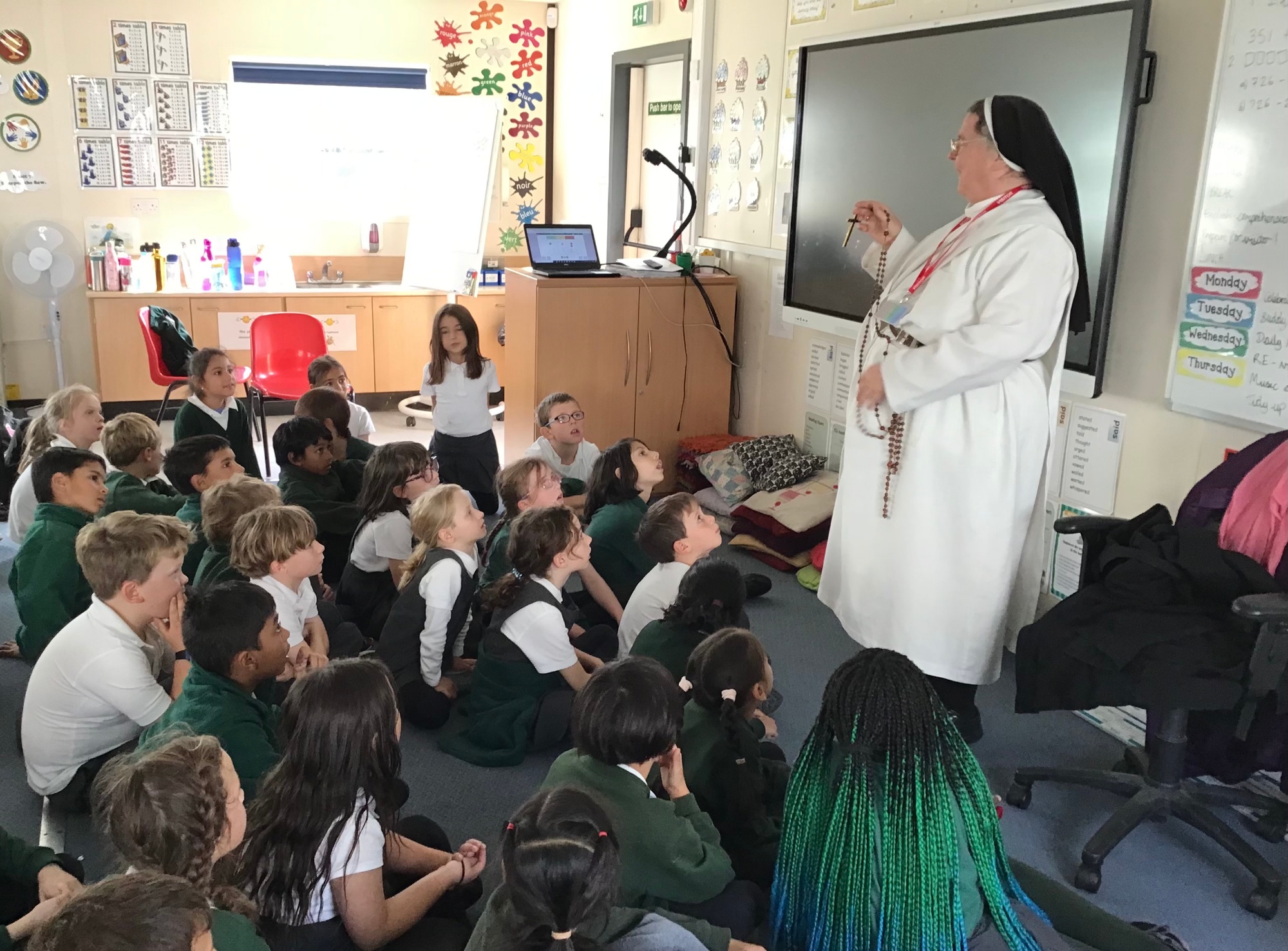 Greek Printing
Year 3 have been getting to grips with Ancient Greek meanders, which are repeat motif linear patterns. They have inspired our own block printing designs, which we made using polystyrene tiles and rollers.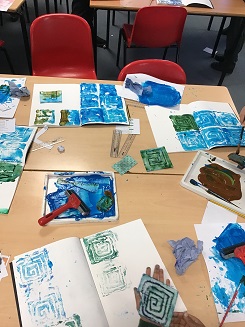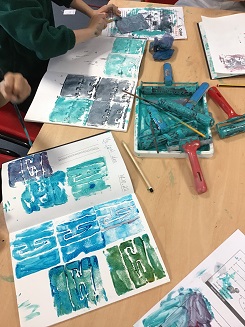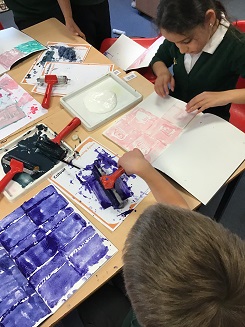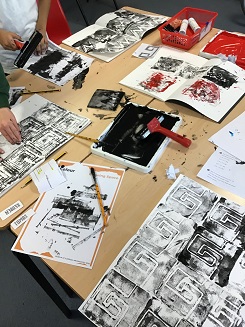 Class 3.1 Assembly - 14th October 2022
We had so much fun performing this assembly for our parents, so we hope they enjoyed it as much as we did!
We have made the video available for to watch on Vimeo (password protected) Please follow this link:
Shadow Puppets
In 3.1 we had our final lesson on Light and Dark today. We investigated how the shadow changes when we move the light source closer to and further away from our Halloween shadow puppets.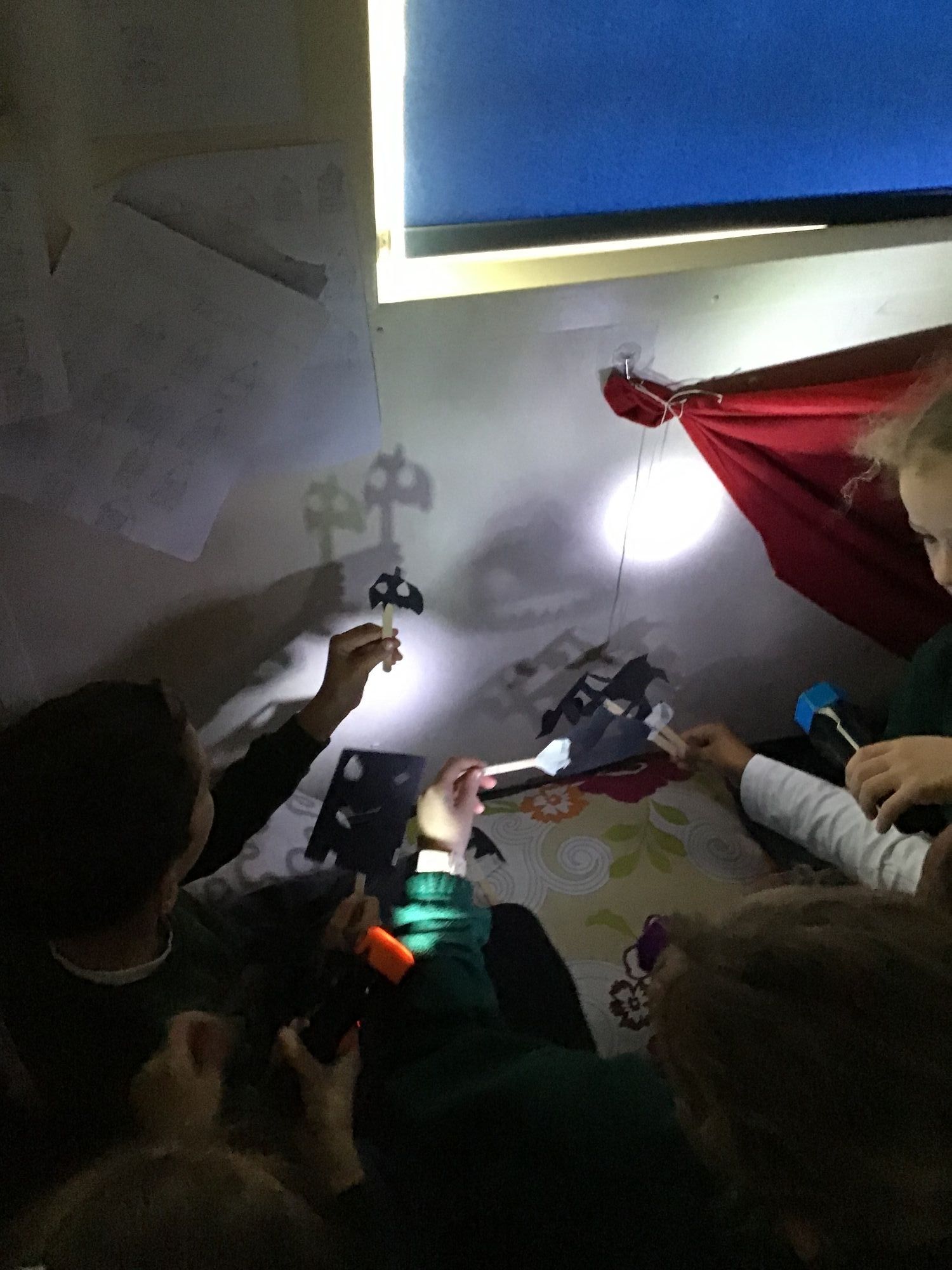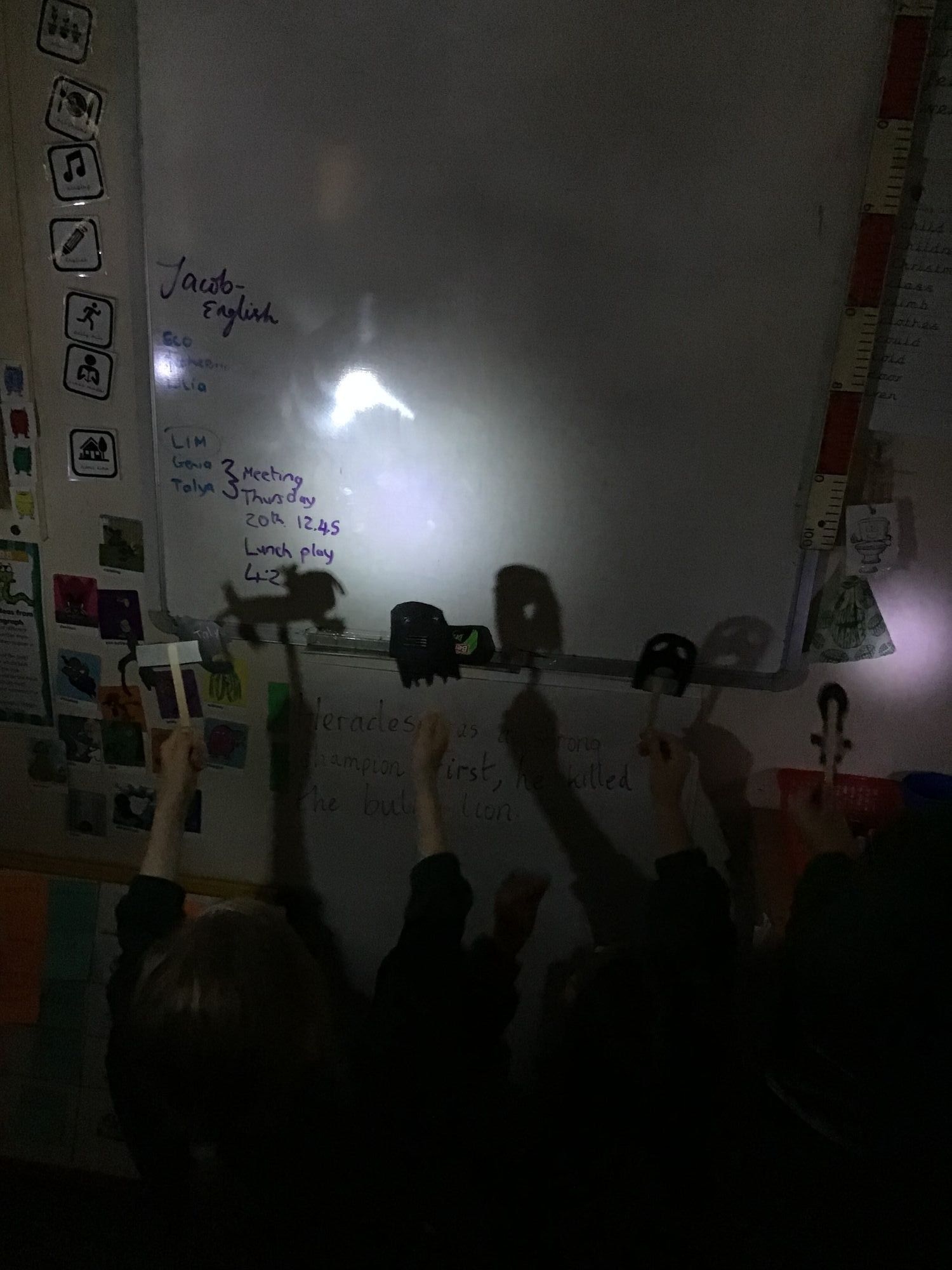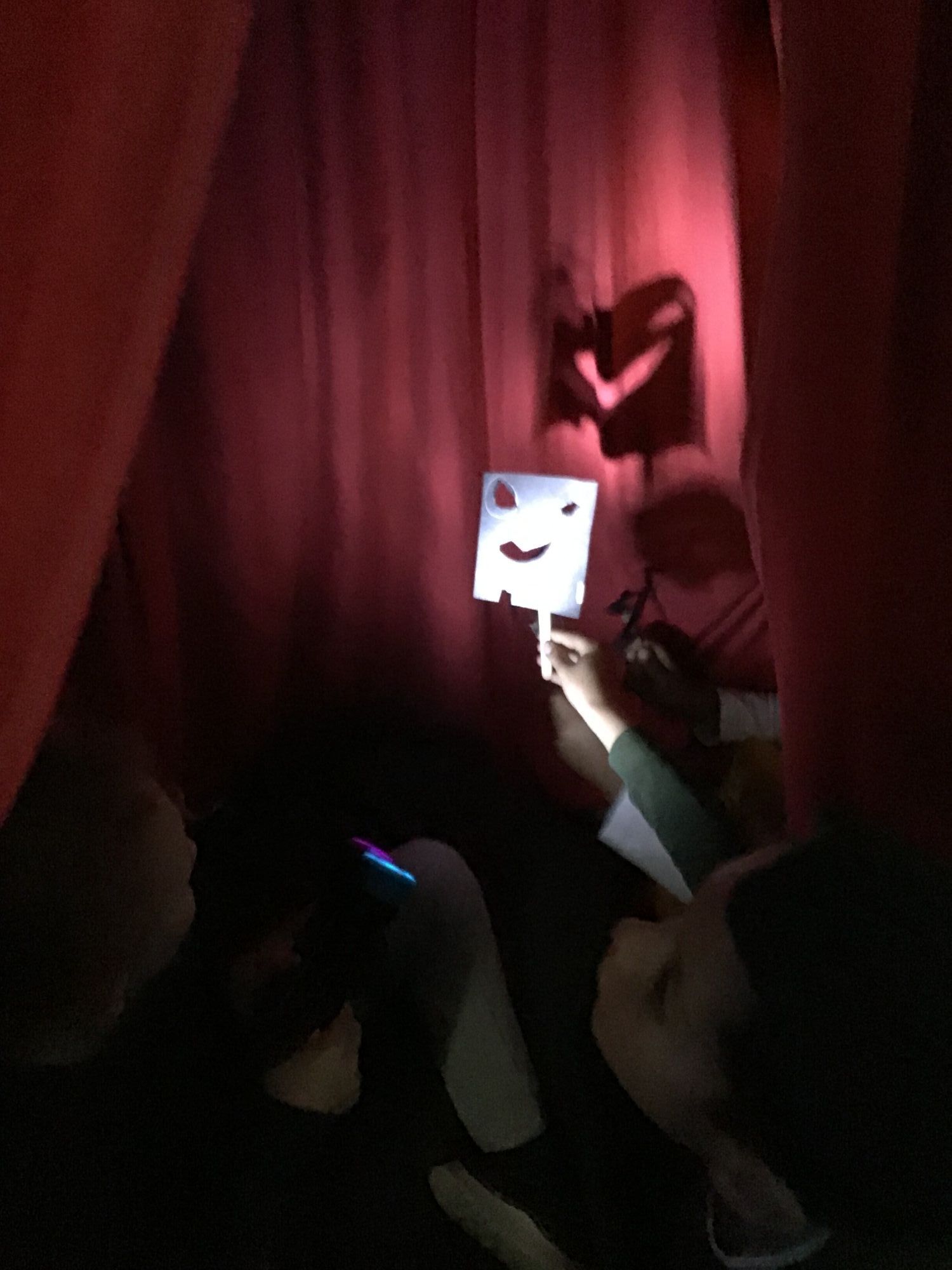 October 2022 - Light and Dark
In Science, Year 3 have been learning about light and dark. This week, we investigated the translucent, transparent and opaque properties of various materials to see which would be best suited to design a shadow puppet.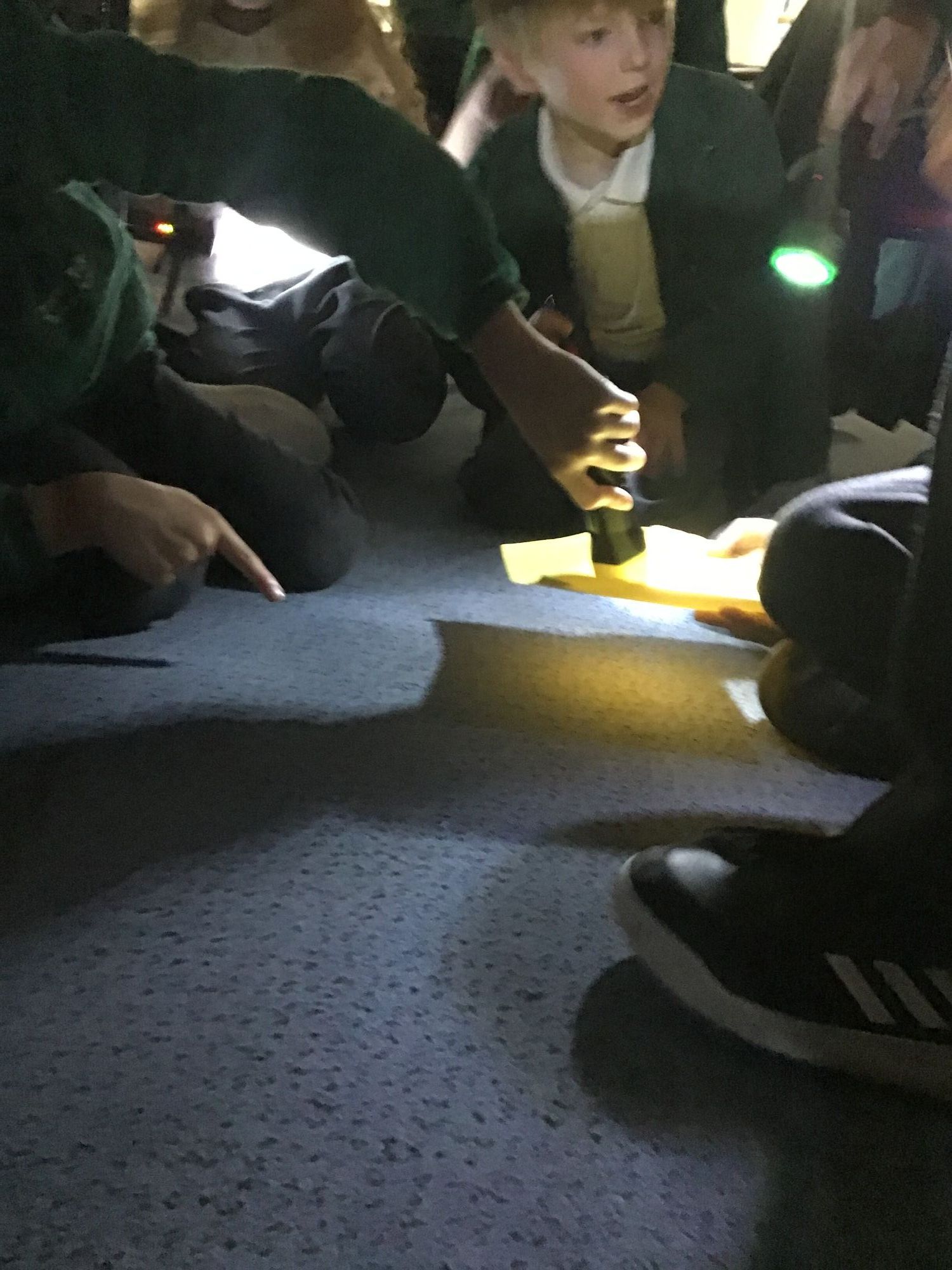 Roald Dahl Day 2022
On 13th September, Queen Edith was delightfully taken over by a whole host of mischief-making Big Friendly Giants, Oompa-Loompas and Matildas! We celebrated Roald Dahl day (on his birthday) by dressing up as one of his fantastic characters, or simply wearing his favourite colour – yummy yellow! It was a great way to introduce his writing to the children and to have fun with reading in a creative way.