Year 1 Learning
English
This half term in Year 1, we have been looking at 'The Storm Whale' by Benji Davies. We have enjoyed plenty of experience lessons where we had to say hard goodbyes and practice being in a rowing boat during a furious storm. The children have written some amazing sentences that include not only out non-negotiables but exciting adjectives, lots of feelings and even excellent similes.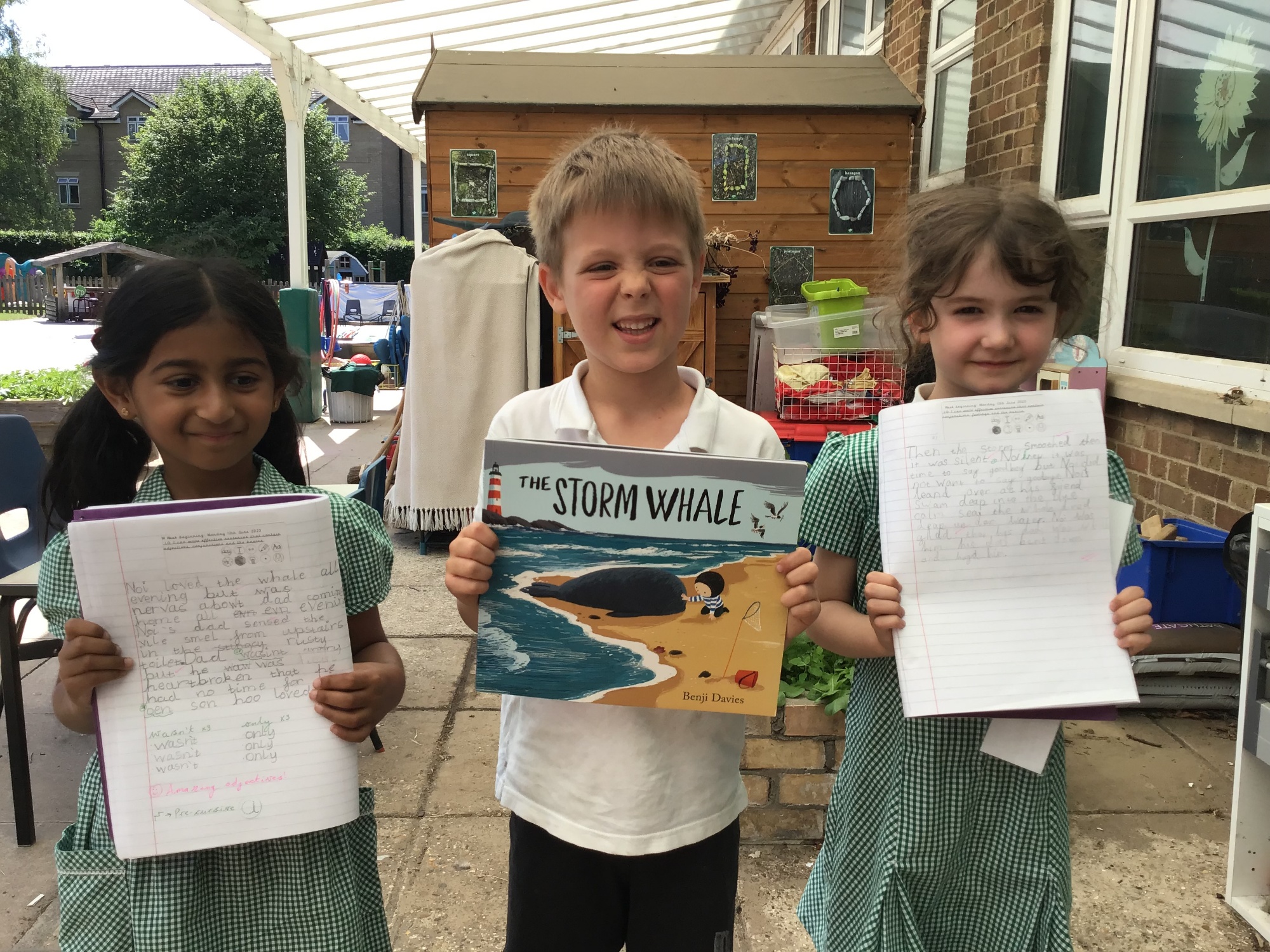 History
During the Spring Term, Year 1 pupils were learning all about Knights and Castles and even had an exciting day out to visit a castle in Hedingham. During their visit the children were able to locate the different features of a castle that they had been learning in class, try on armour and learn about how people back then lived.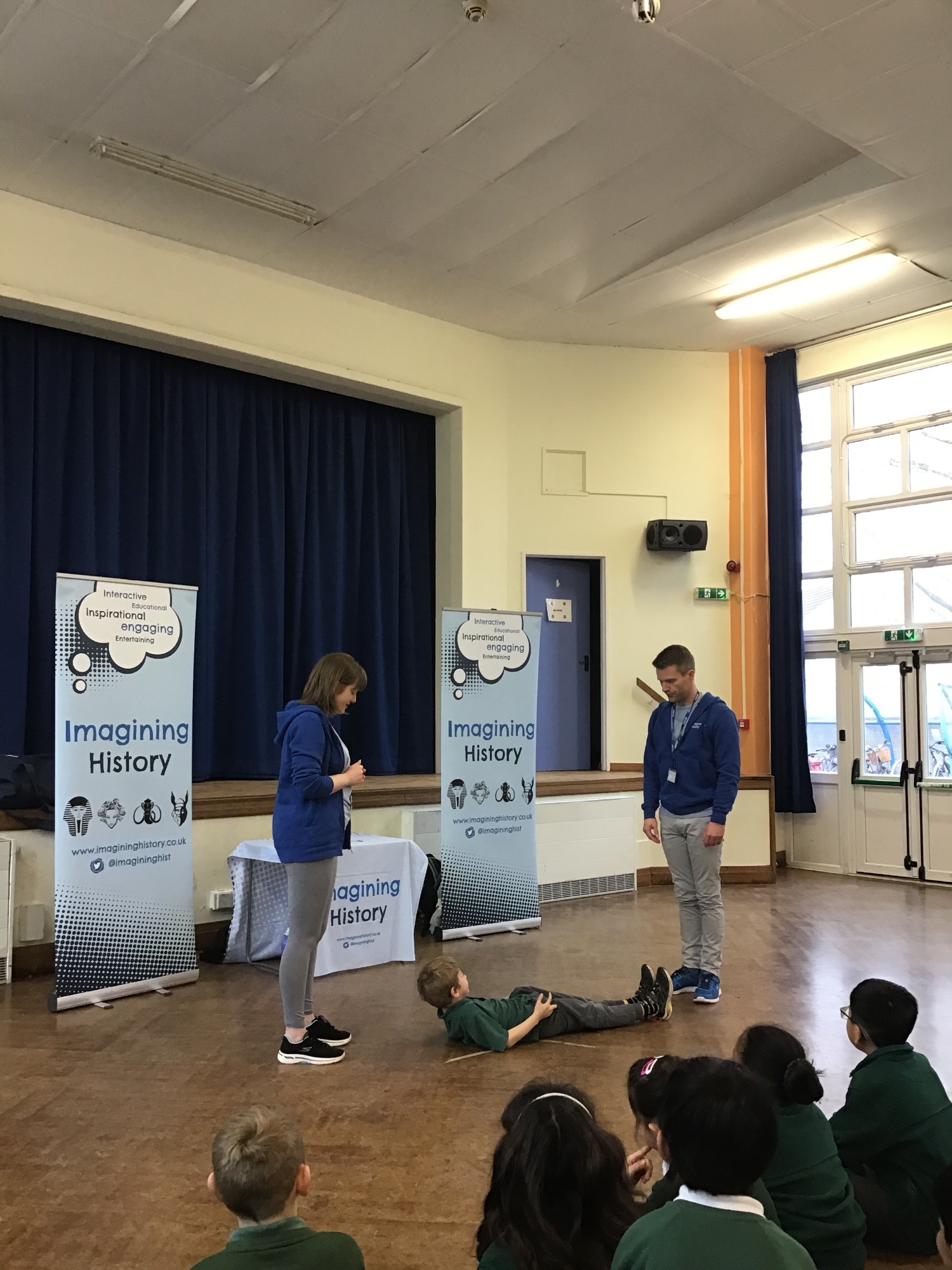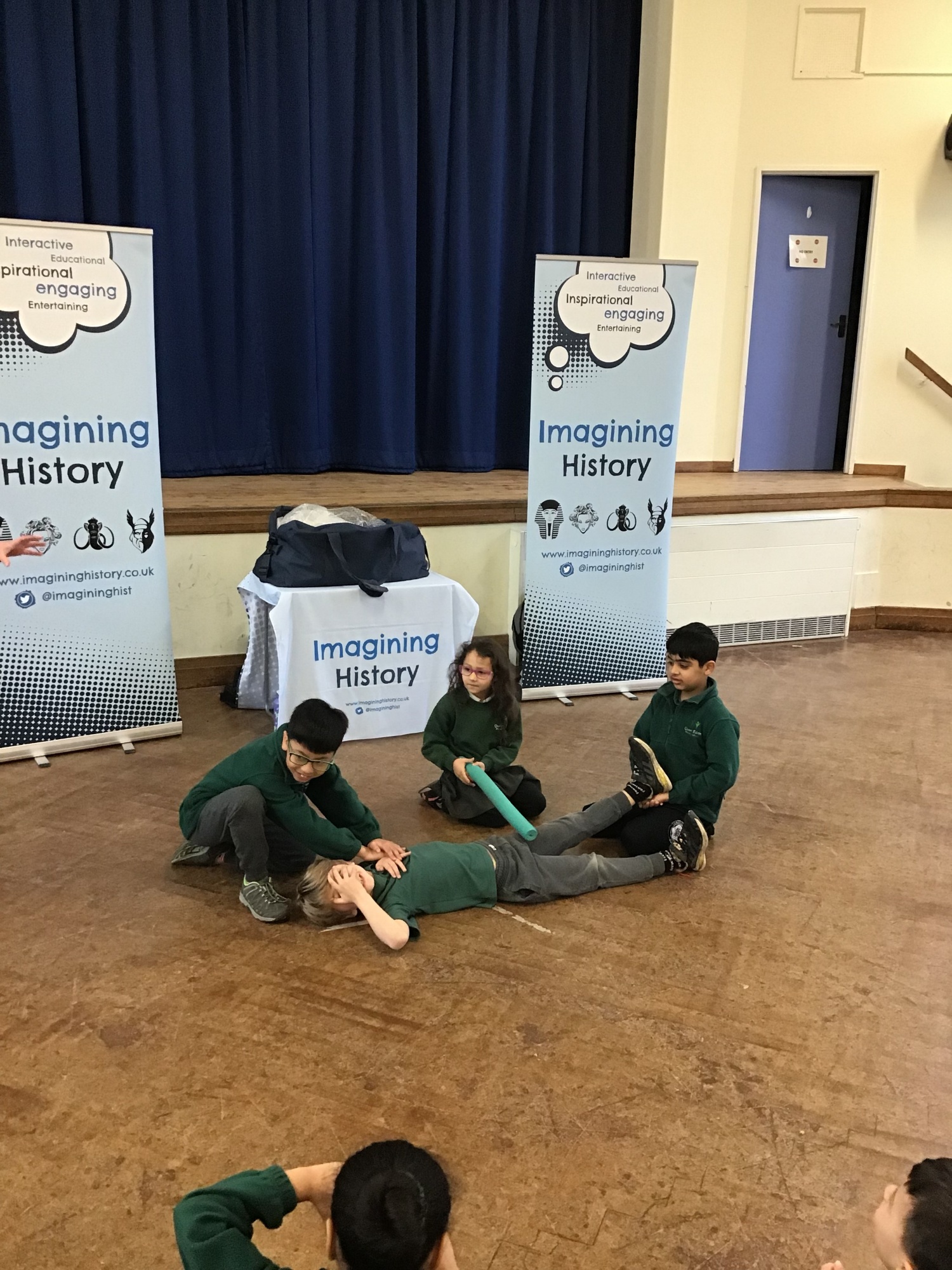 Geography
Year 1 have been learning the 4 countries of the UK, the 7 continents and 5 Oceans of the world and finding these on a map.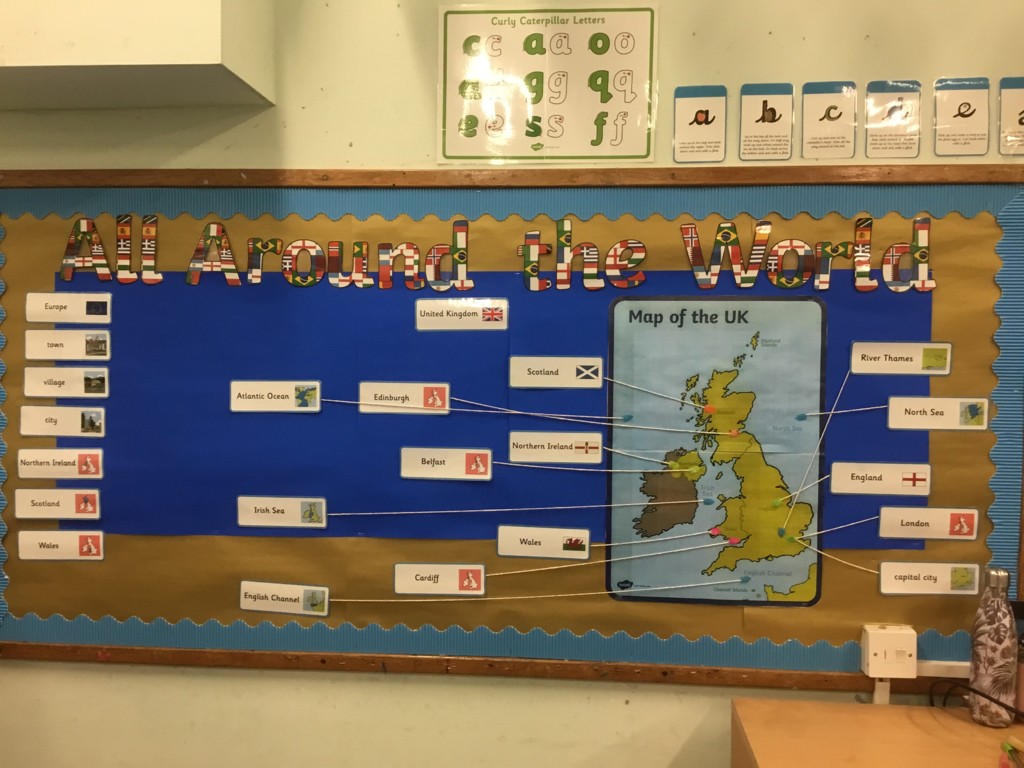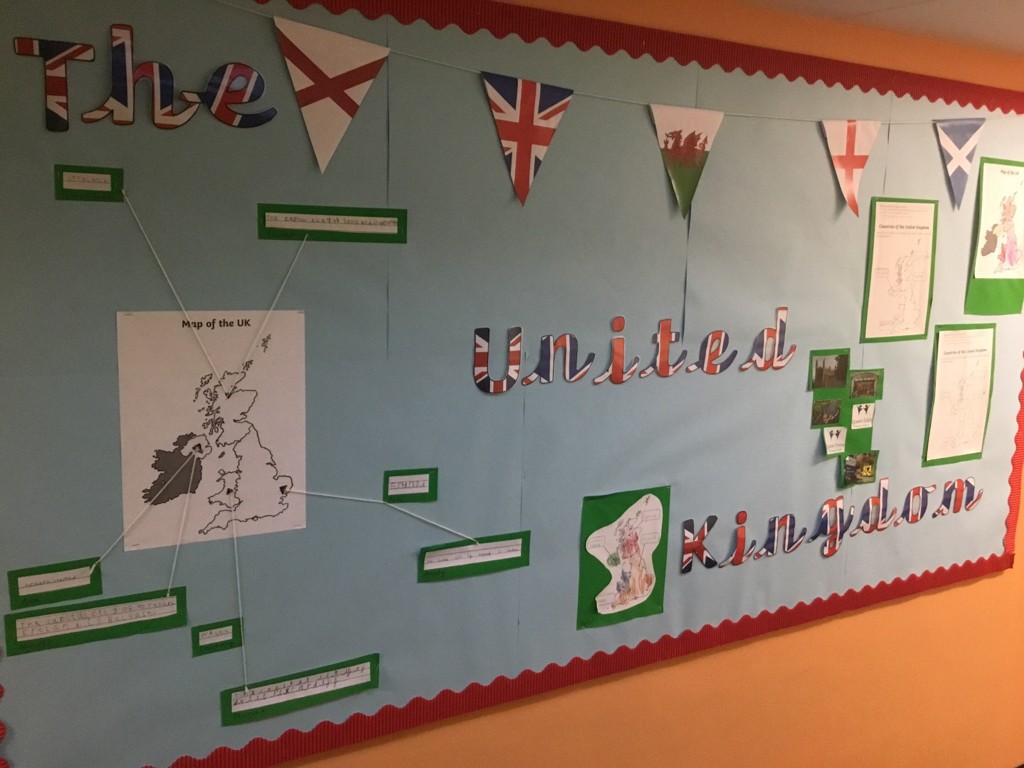 World Book Day
March 2023
World Book Day was celebrated on Thursday 3rd March and in the days following, pupils have completed a number of fun book based tasks. On Thursday, we all dressed down in our pajamas to celebrate the importance of reading and especially to encourage bedtime reading. We read a story with our teachers and had milk and cookies to celebrate. Other activities in the past few days have included a classroom door decorating competition, making our own bookmarks, discussing our recommended reads, going to the Book Fair and we even played a game where we had to describe a book character for our friend to draw and see if they could guess who it was! The hugely popular book fair has been in school this week – thank you to those of you who have bought books either in person at our fair or online through our special link.
Door Competition
Miss Simmons set the whole school a challenge to decorate our classroom doors based upon a book. We all had a wonderful time being creative and made some amazing bookish entrances to our classrooms. Which one do you like best?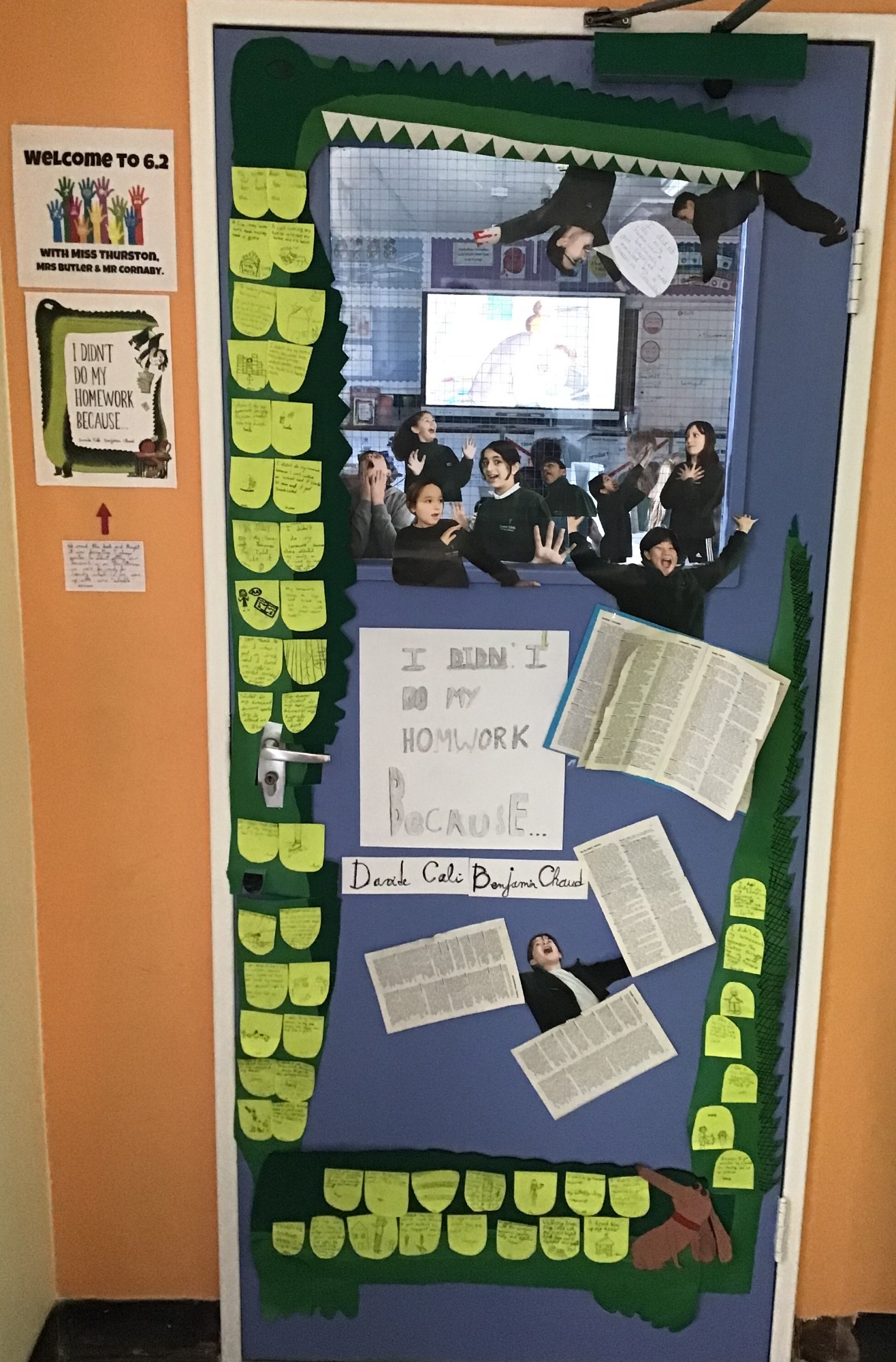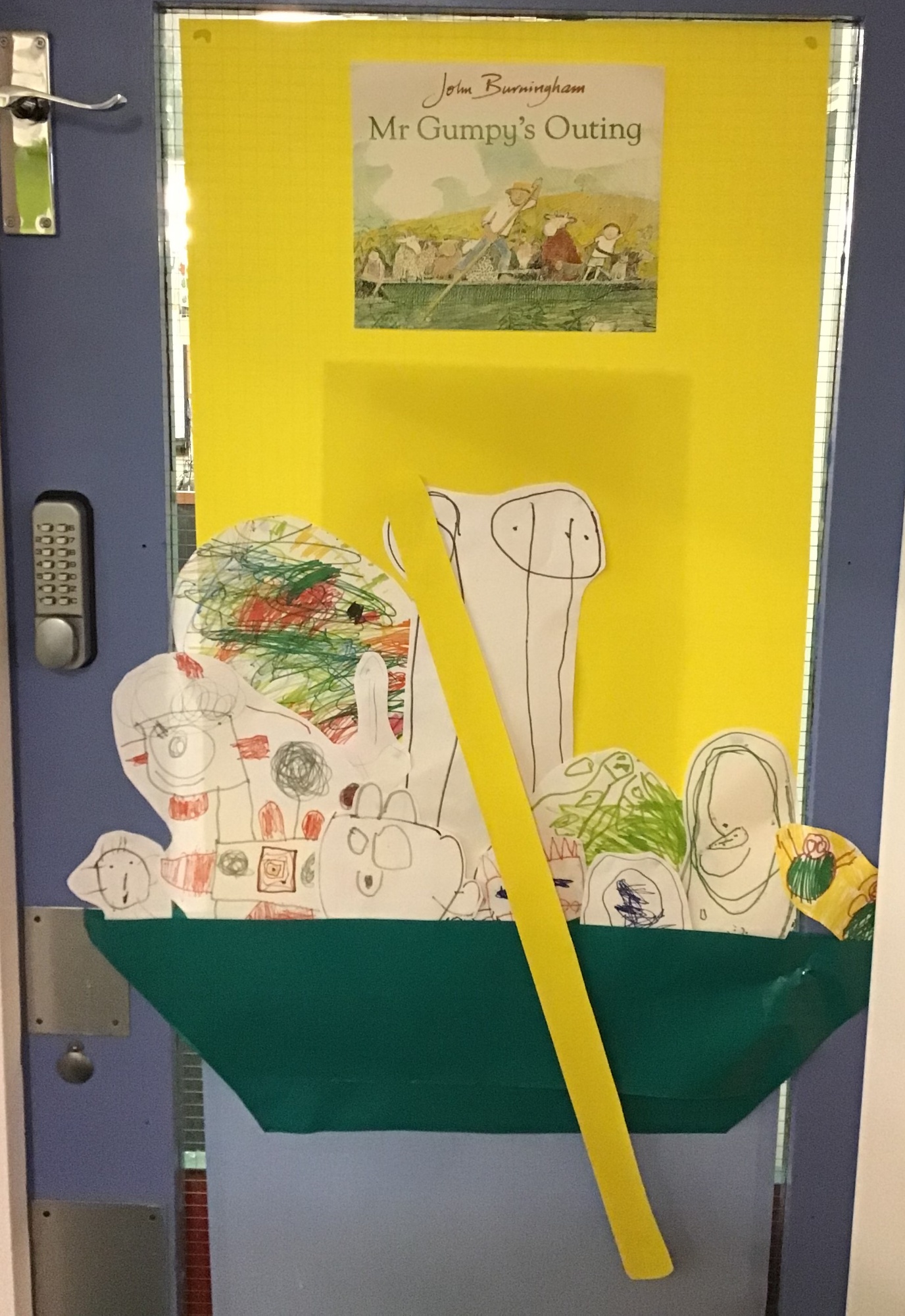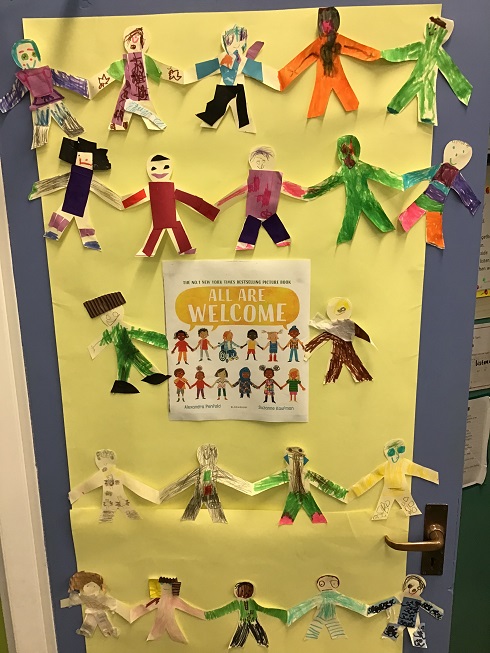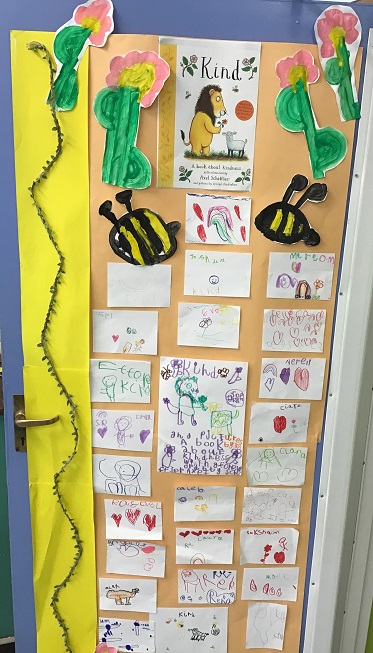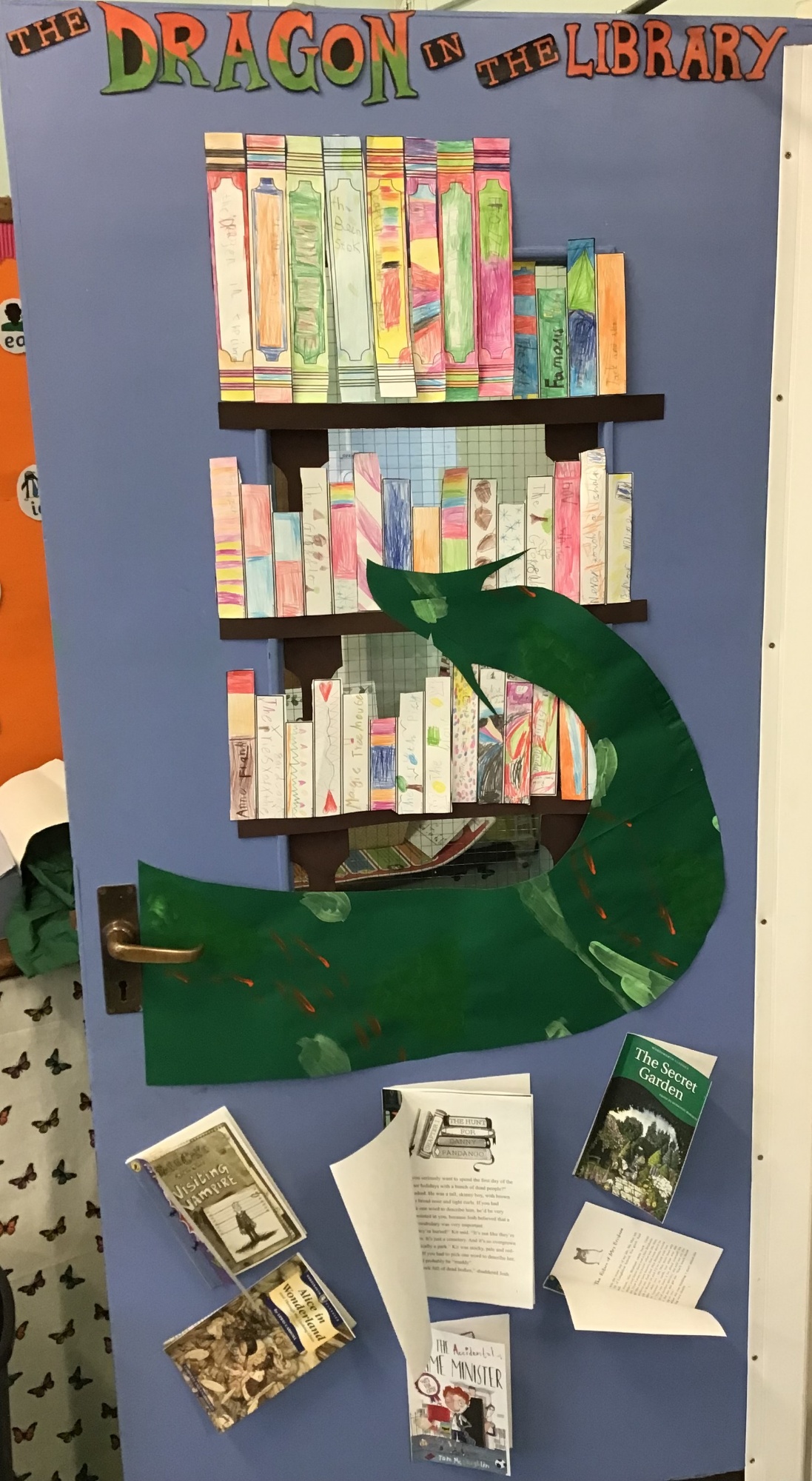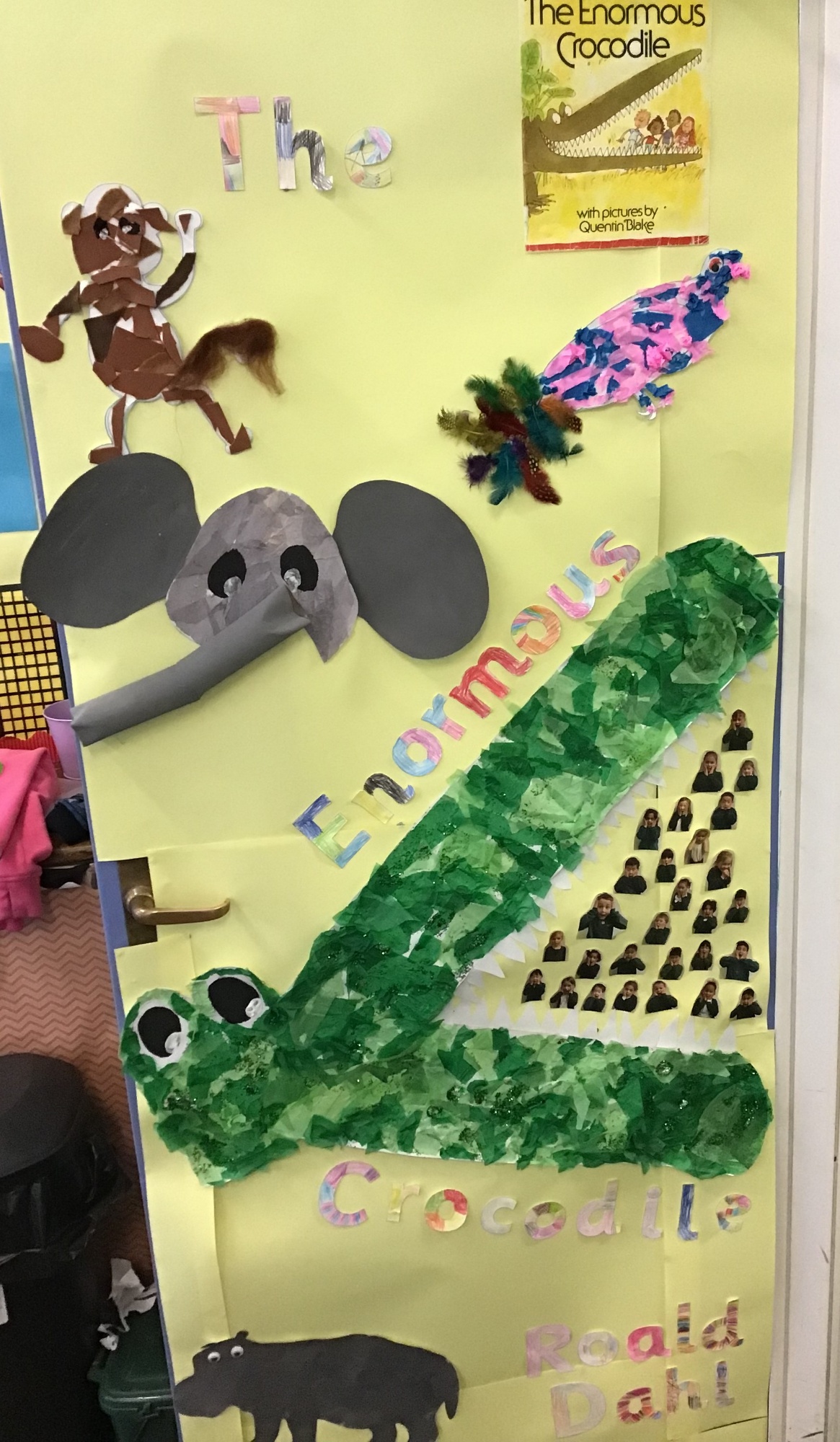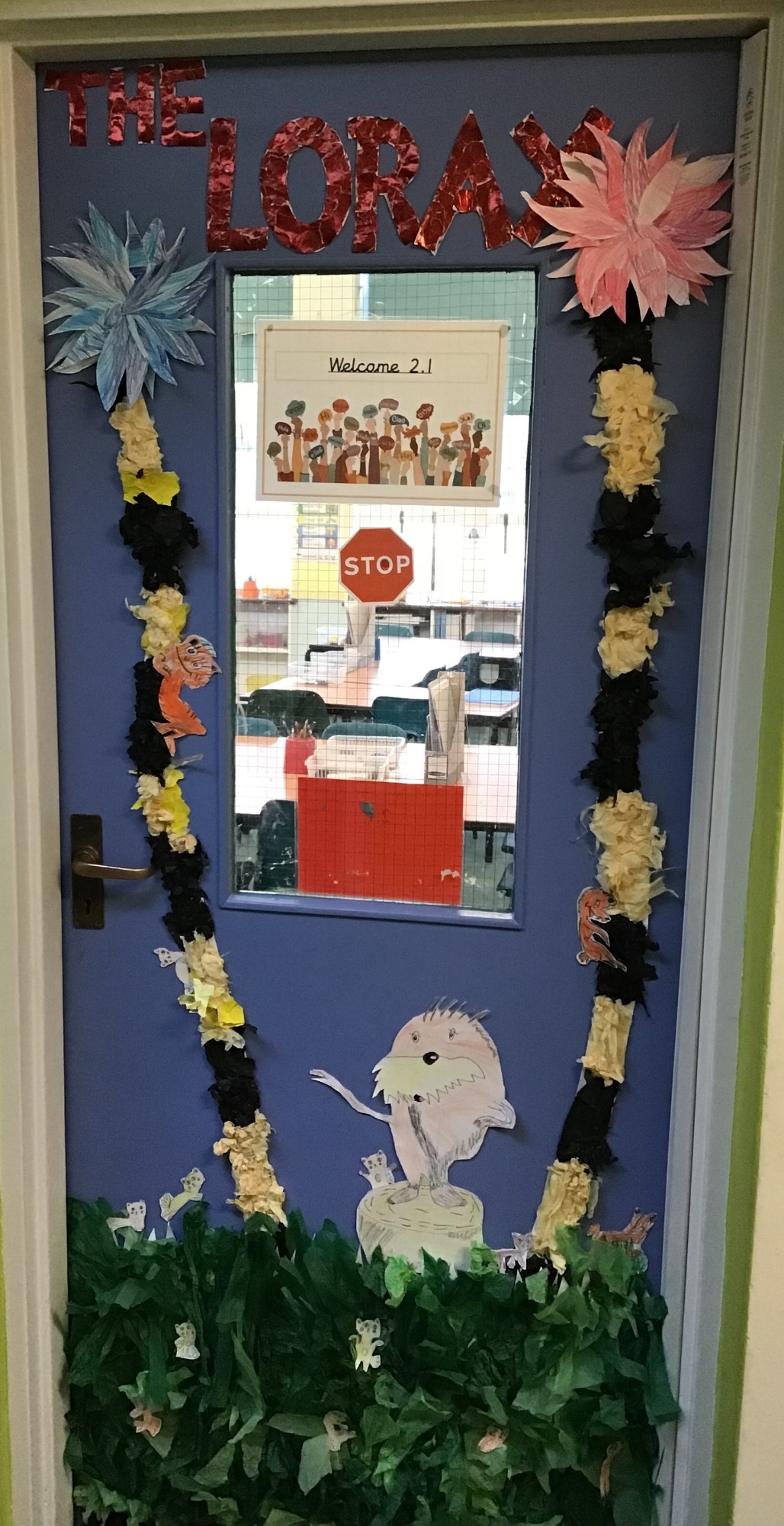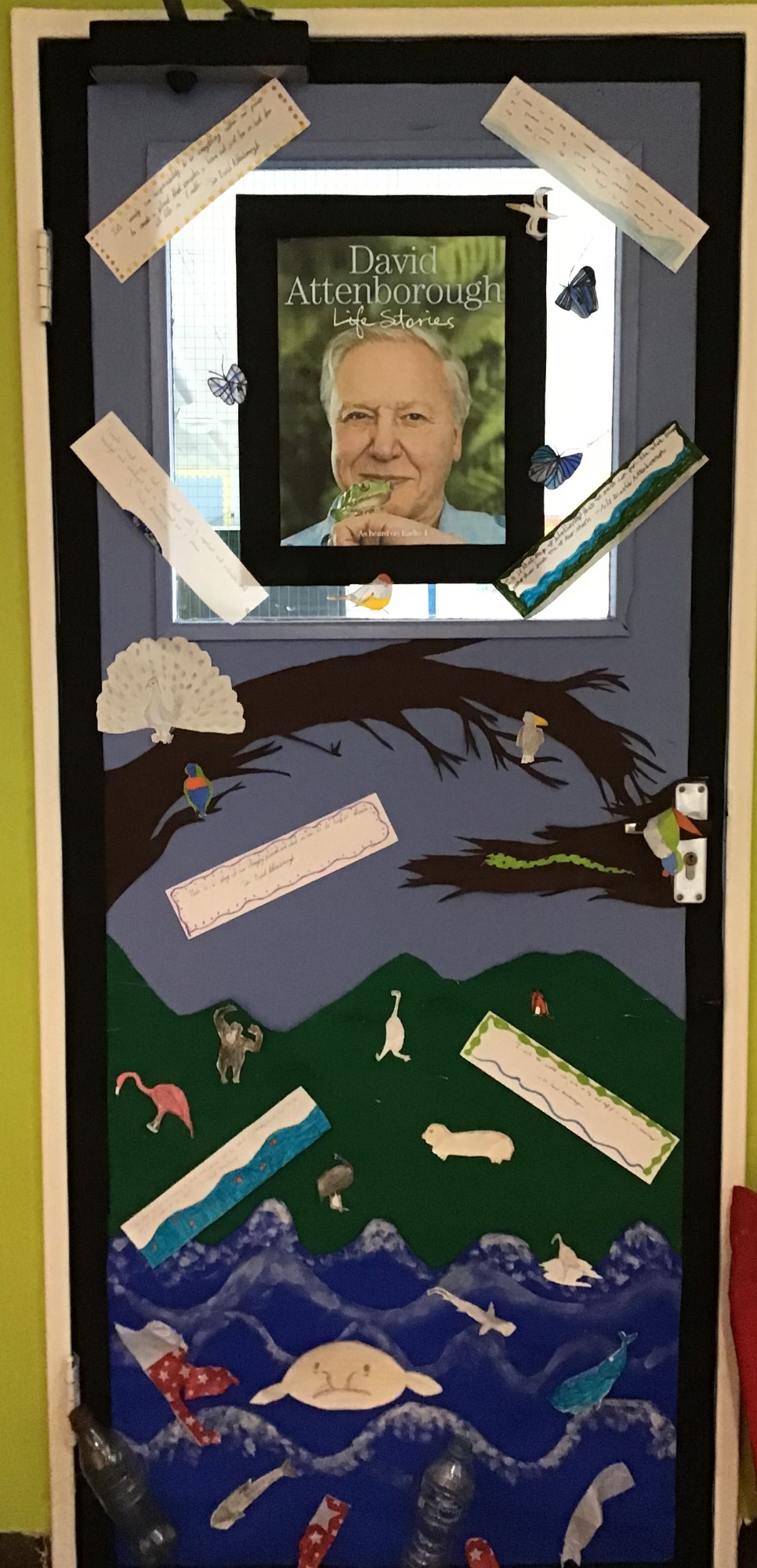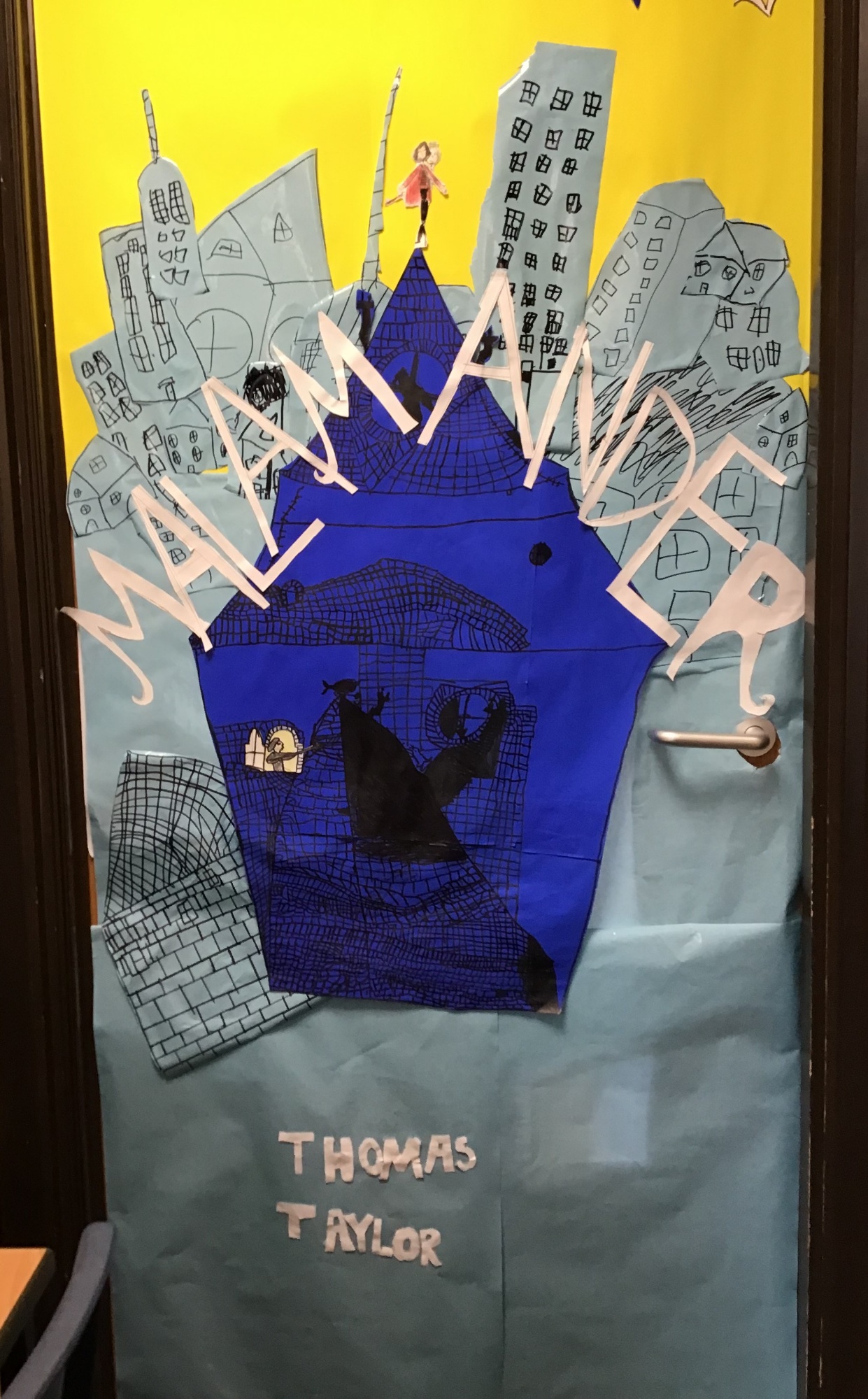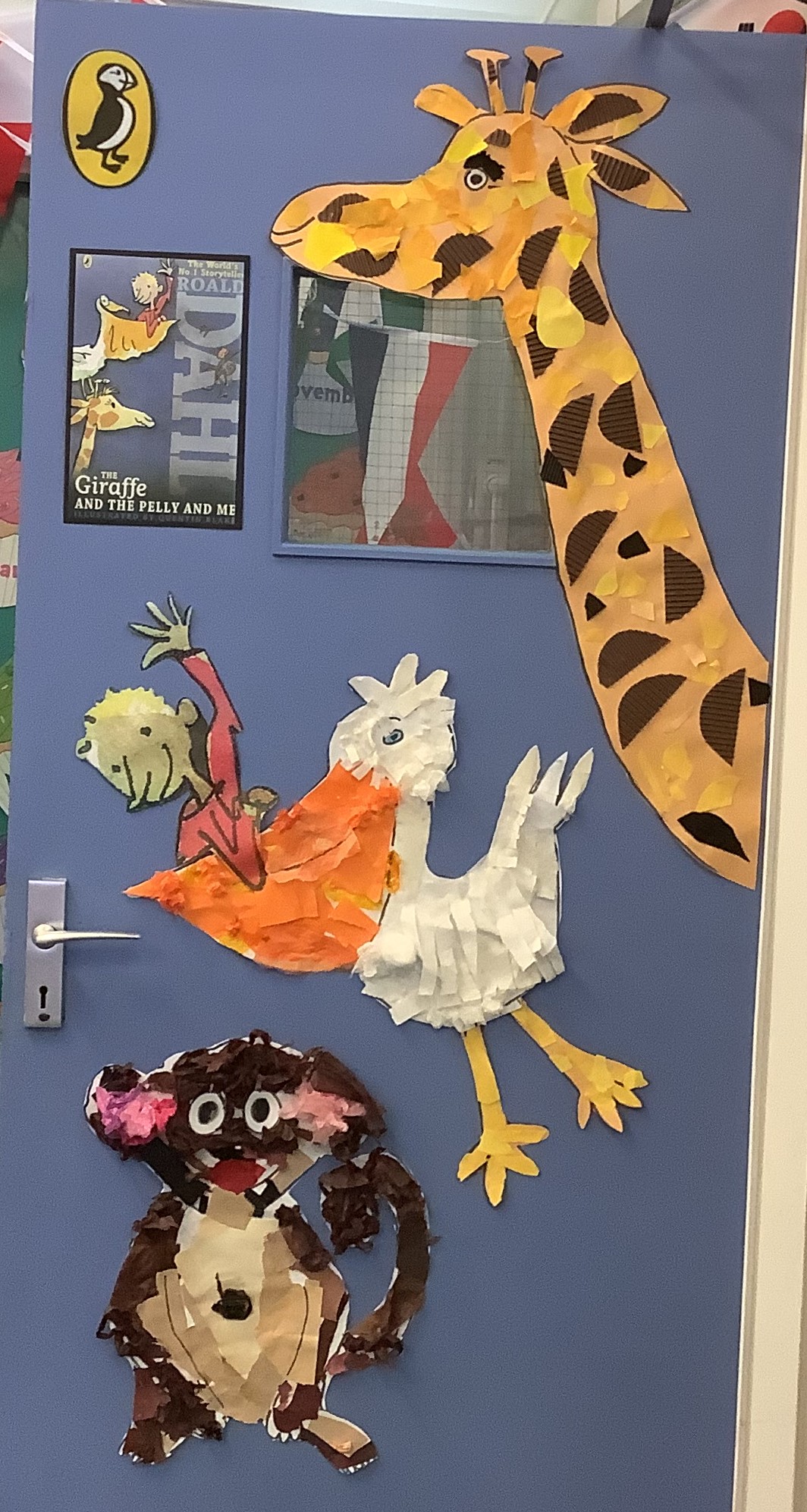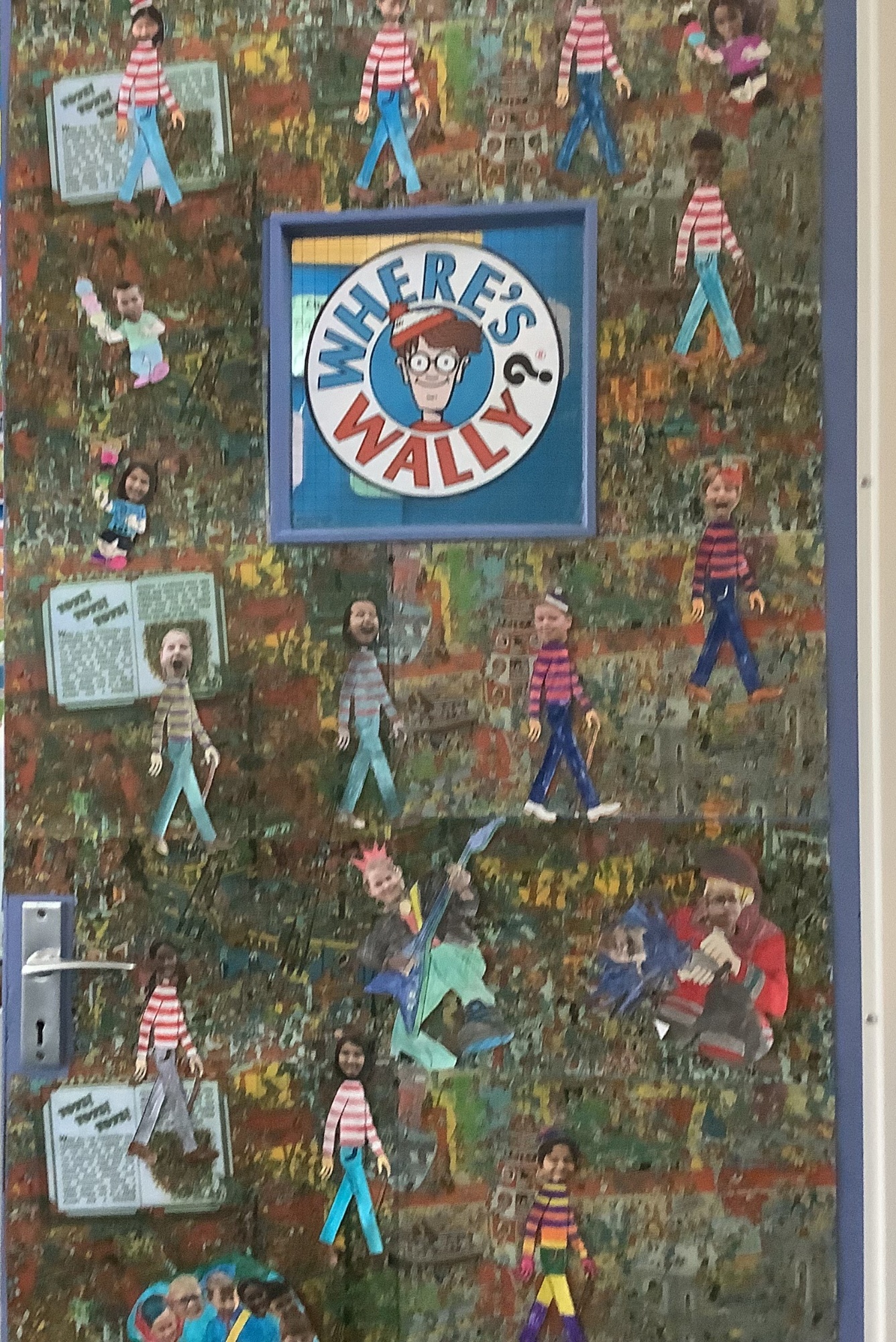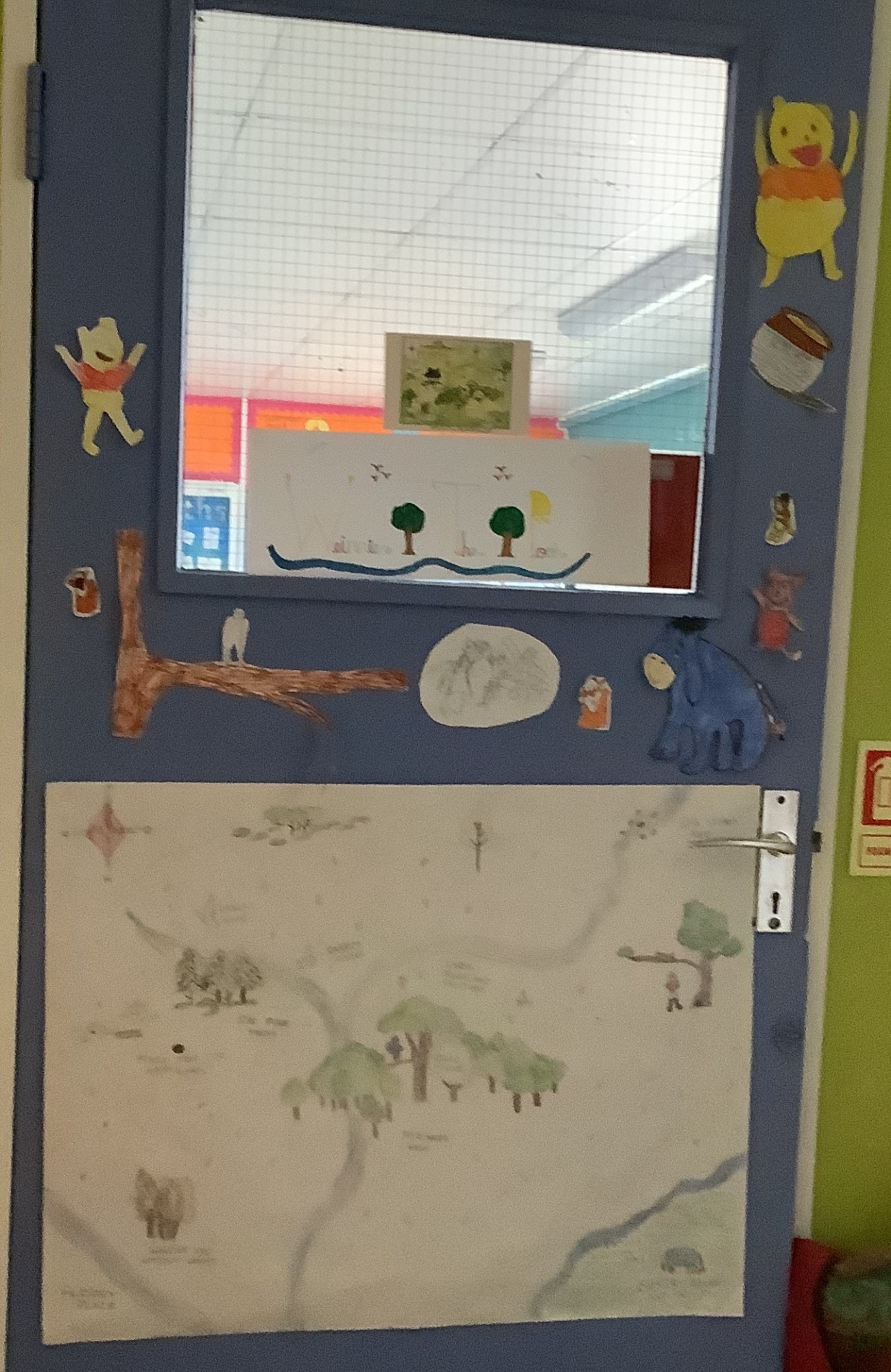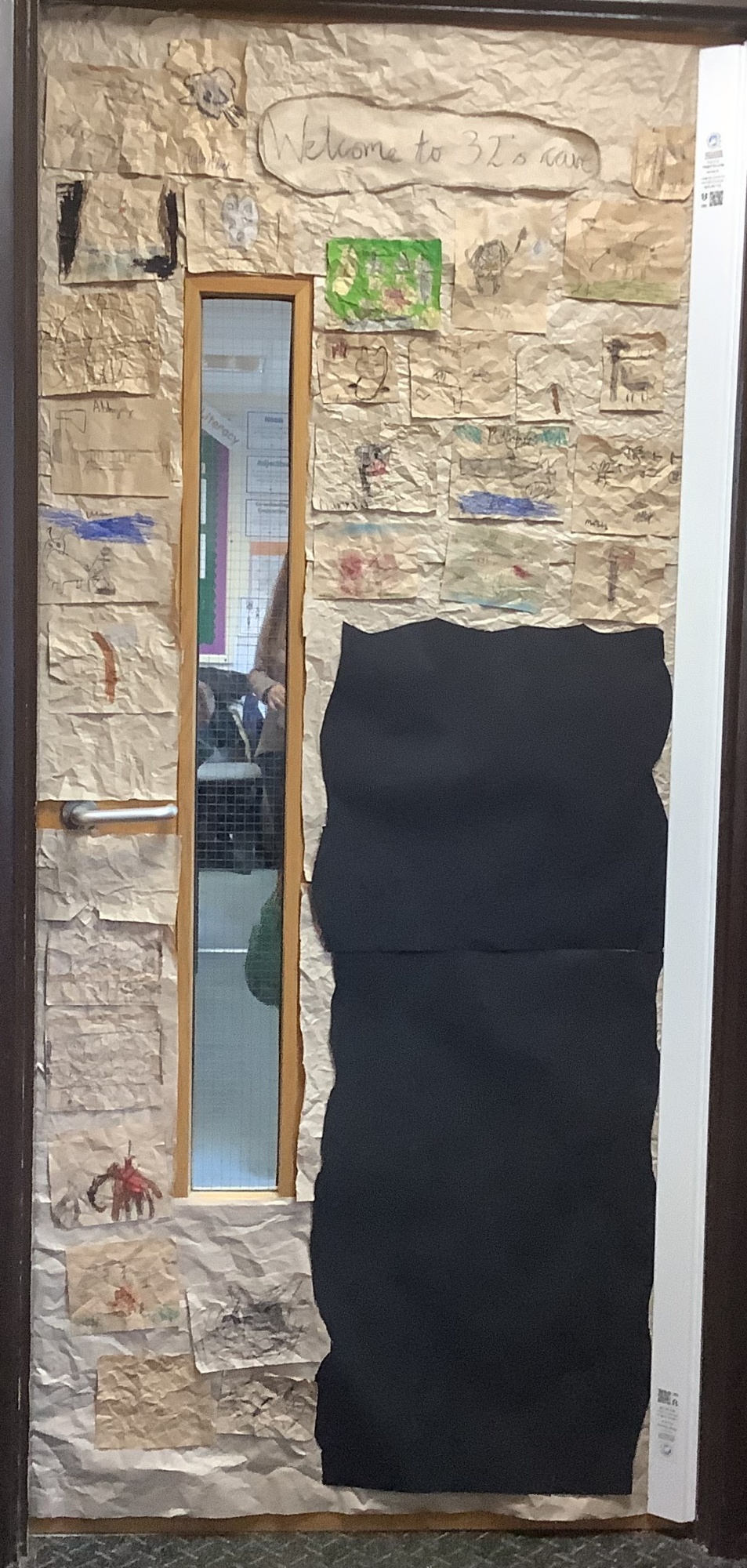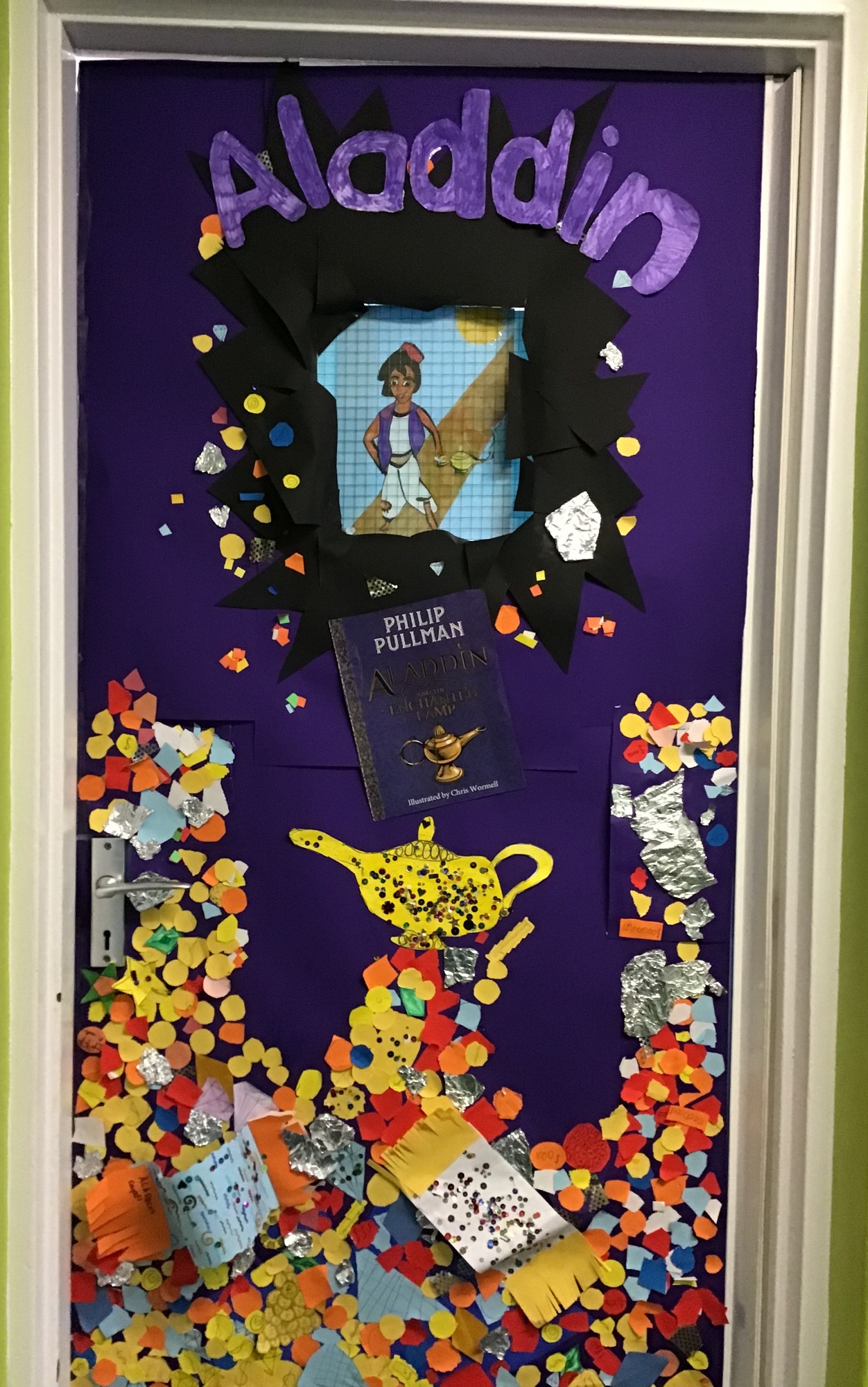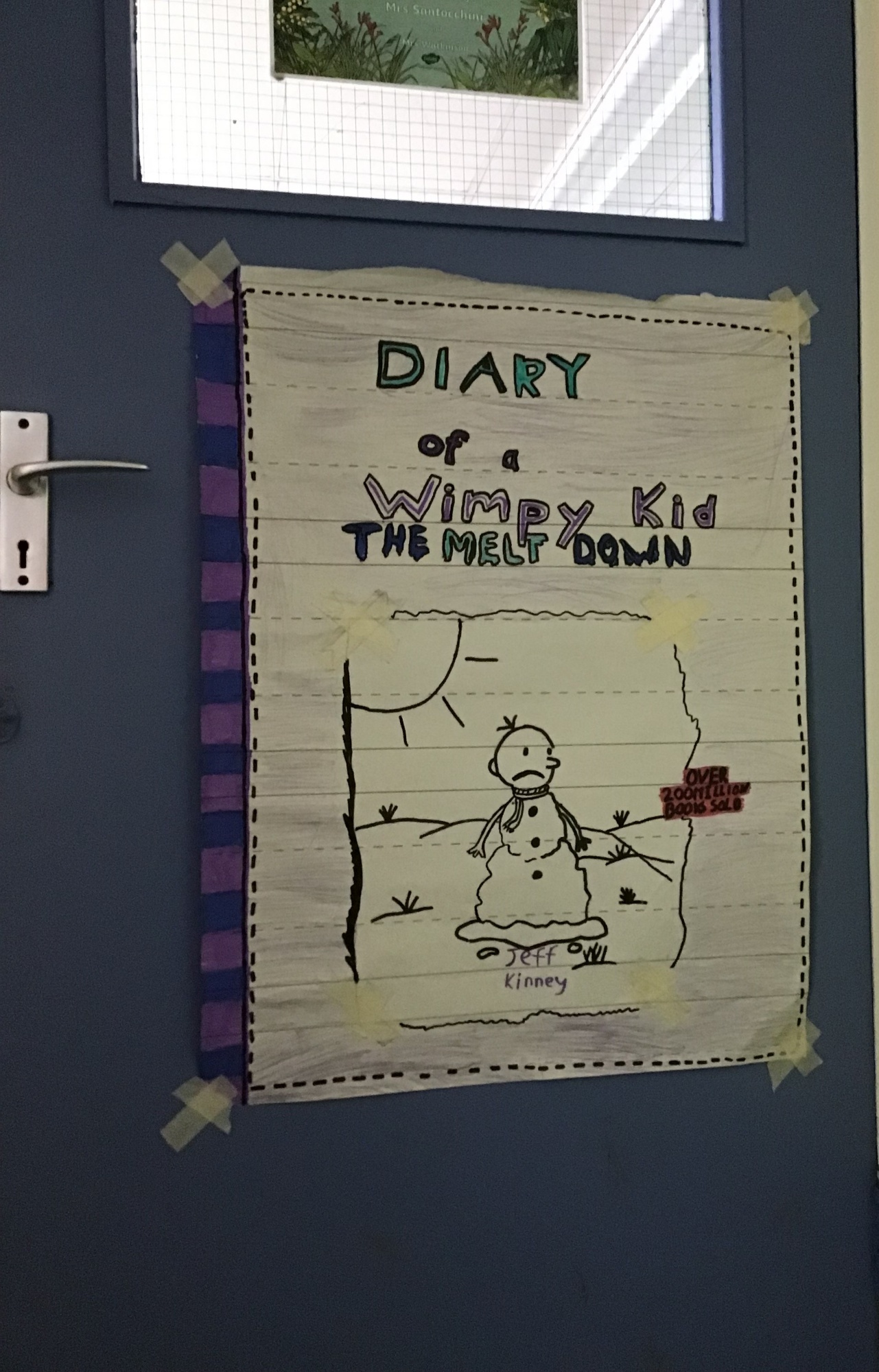 December 2022
In year 1 we have been working hard on creating repeating patterns with 2D and 3D shapes. Have a look at some of our hard work!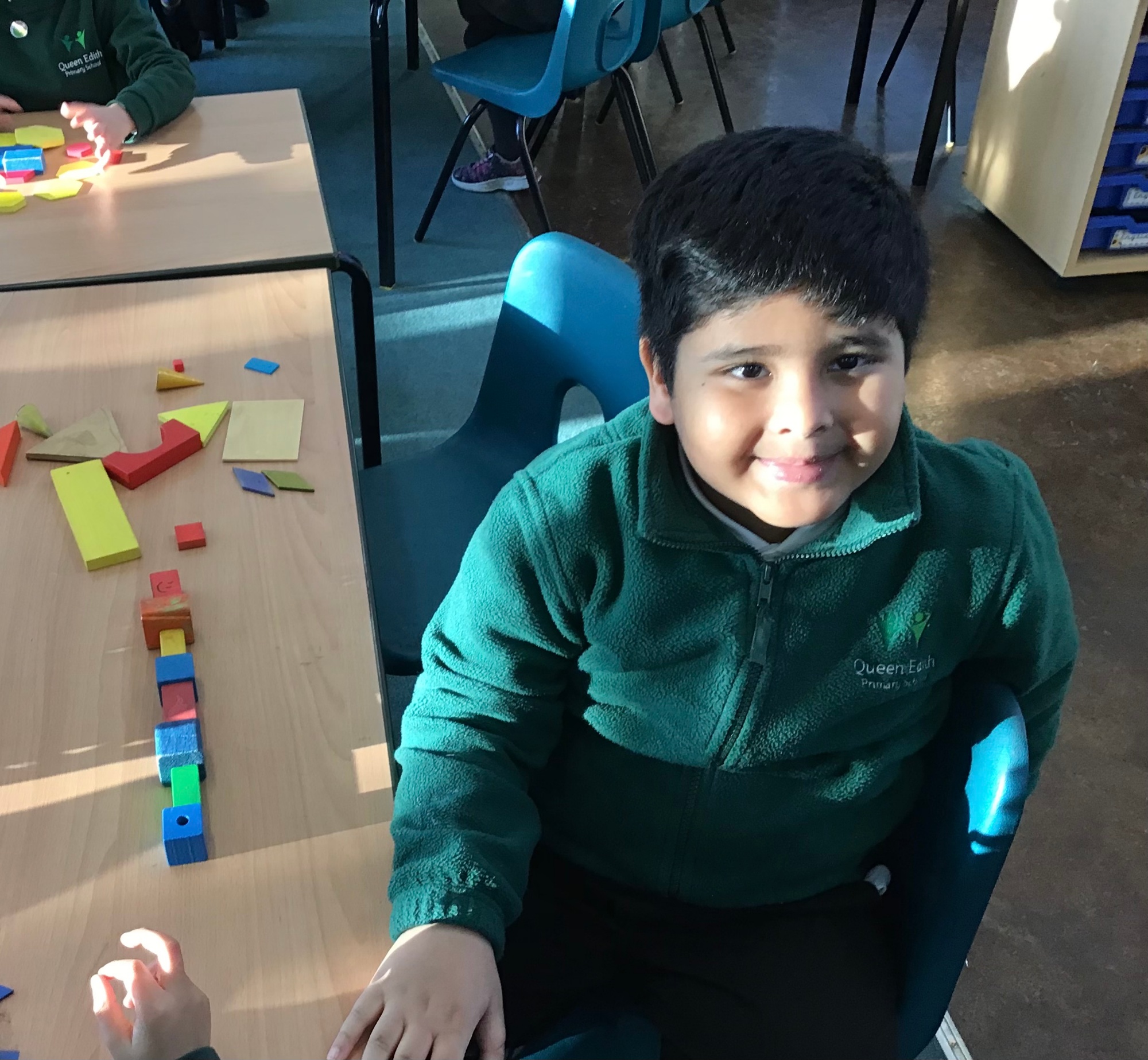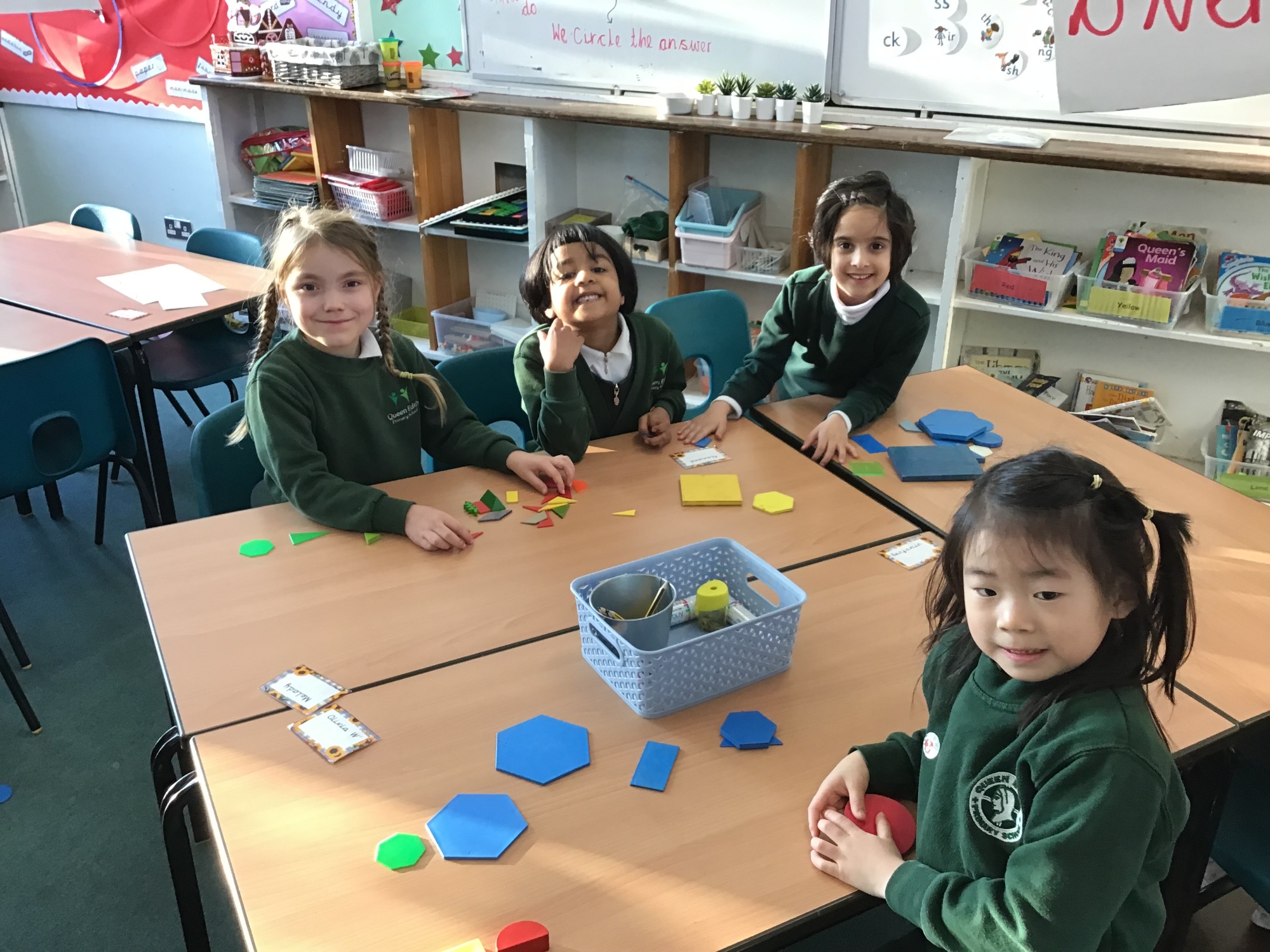 We have been thinking lots about our number bonds to 10. Today we created number bond paper chains to restore sent different number bonds. We started with one colour to create a number and then used the other colour to show the number bonds.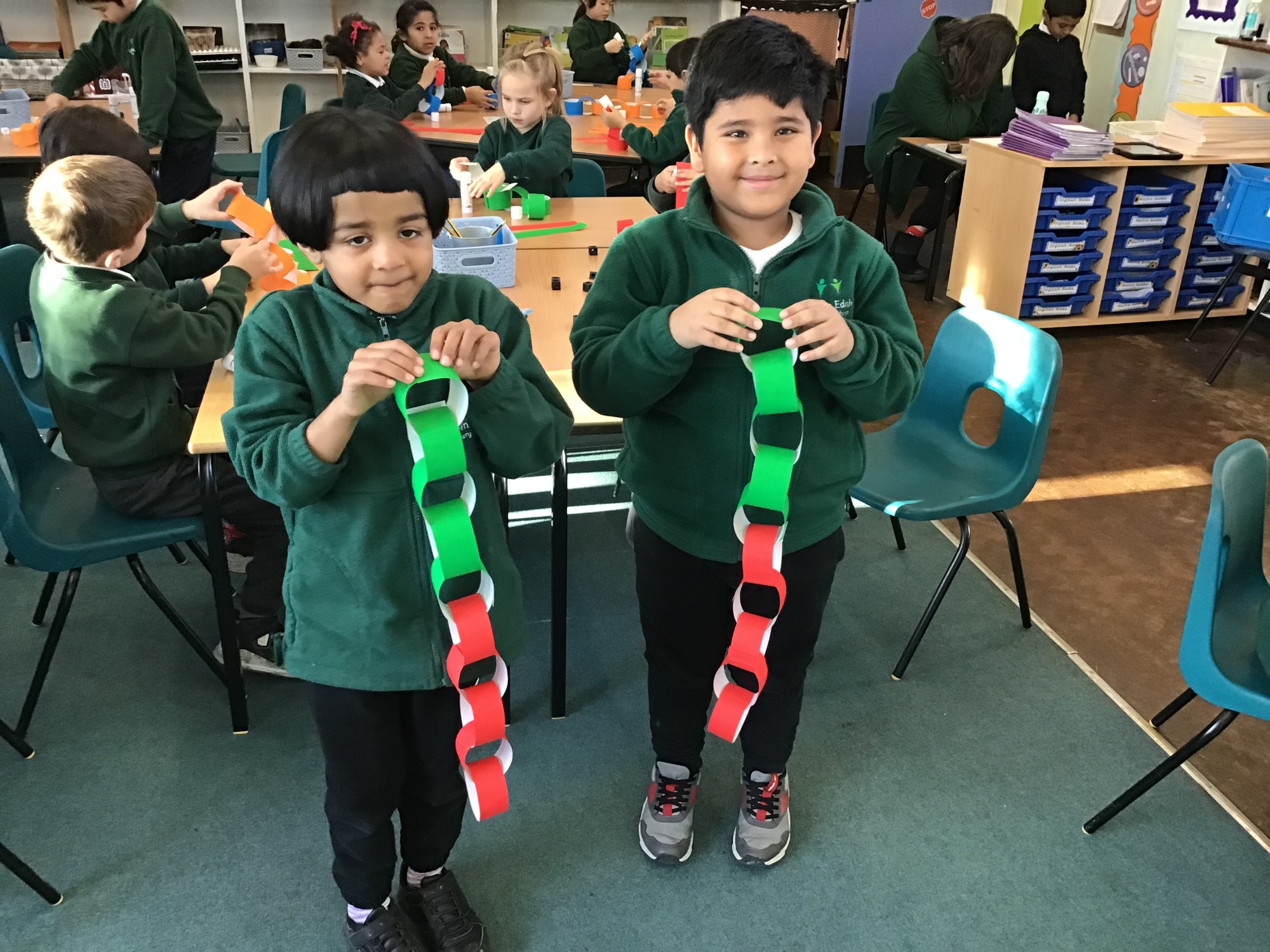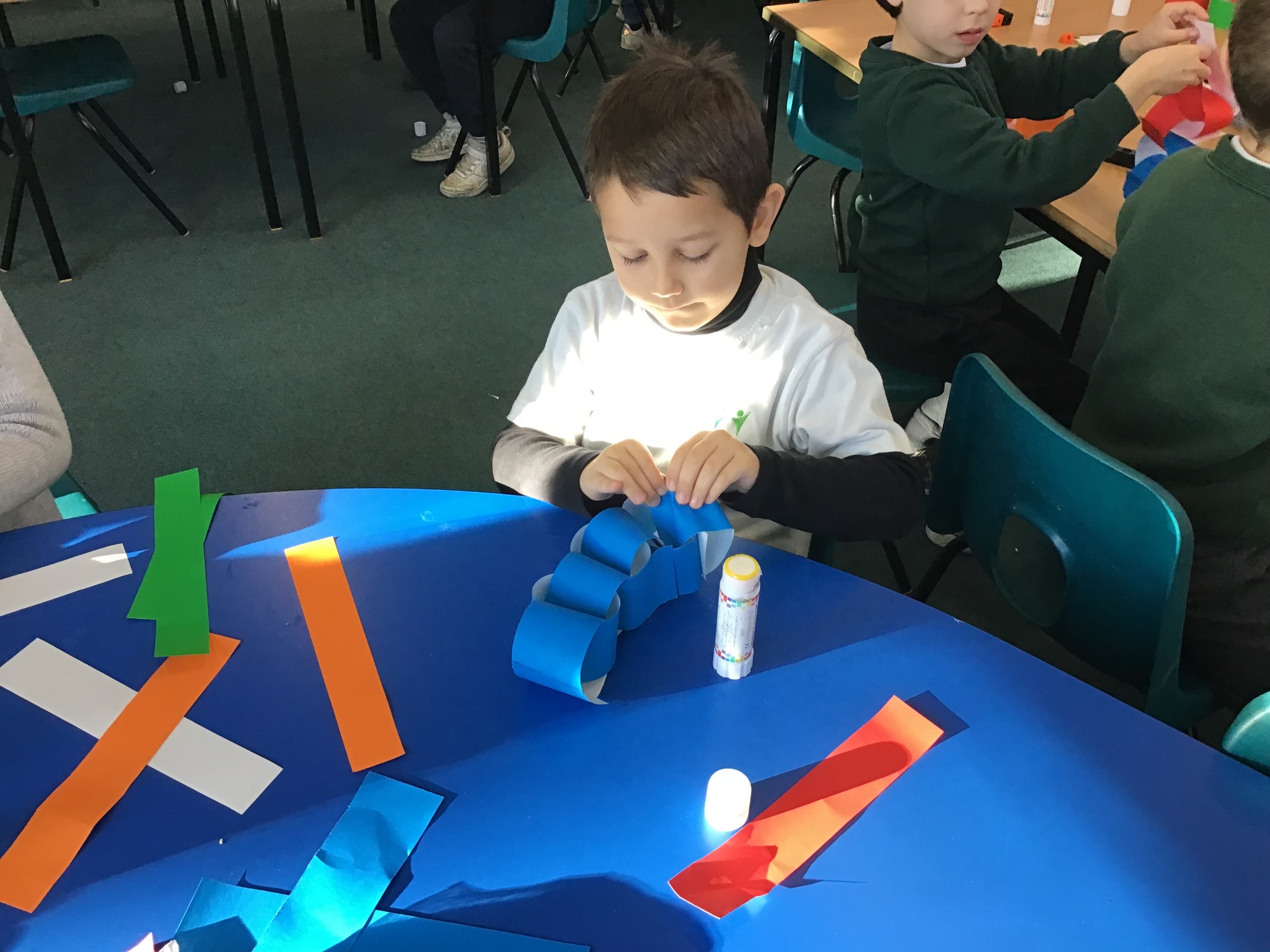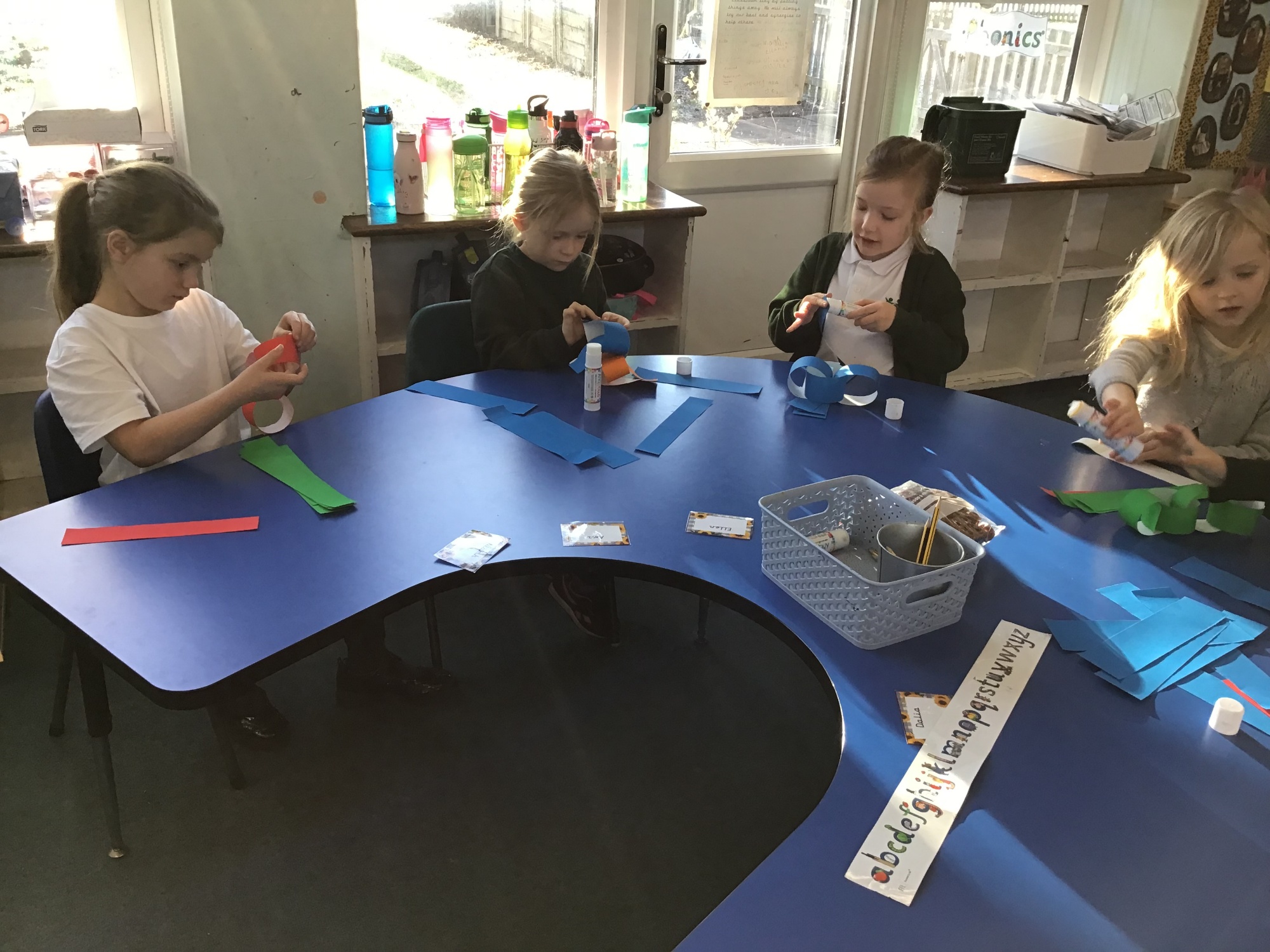 In DT we have created moving vehicles. We had to think very carefully to design these, making sure our wheels would move and to ensure our design looked great!
Have a look at our finished products.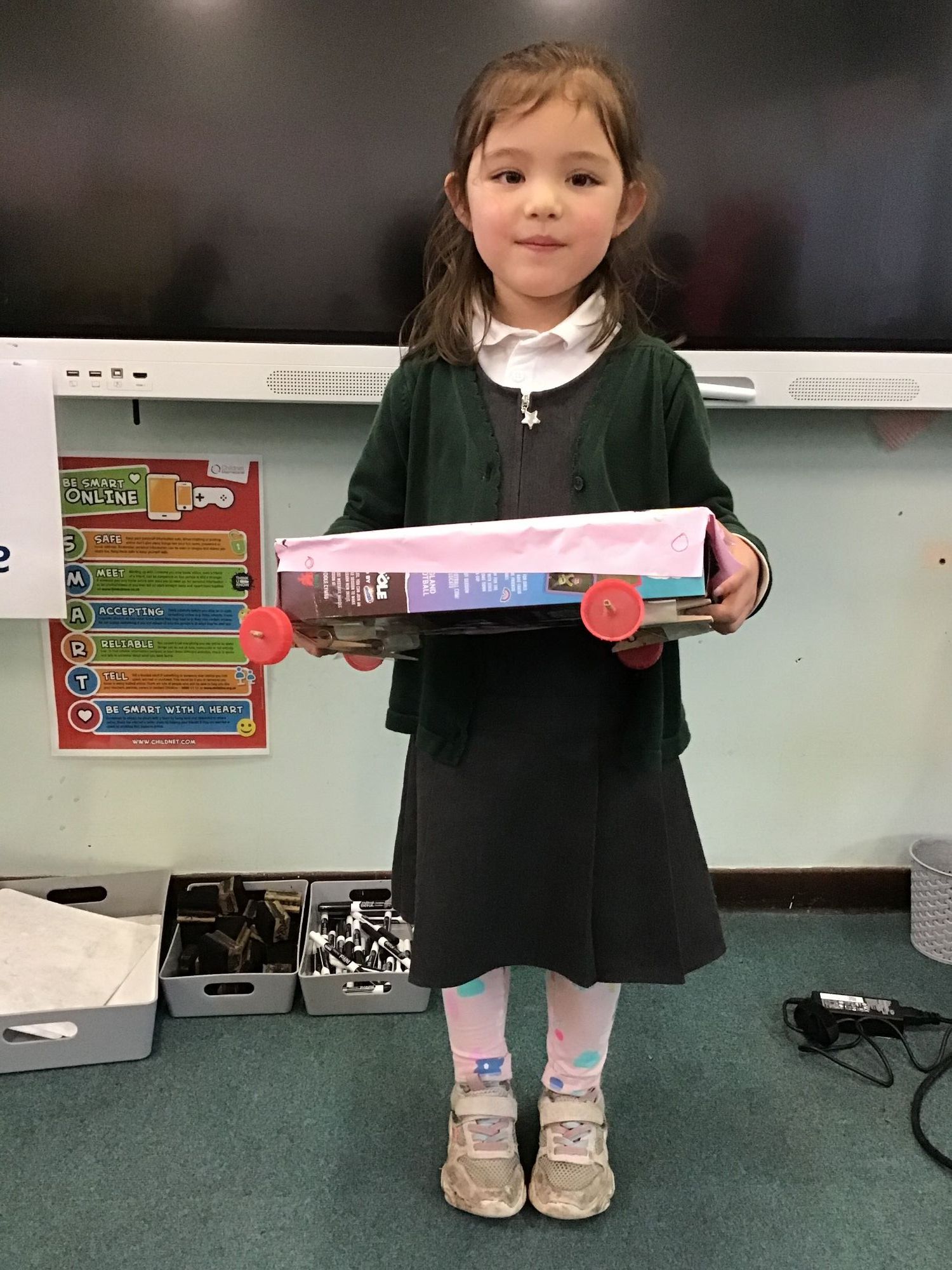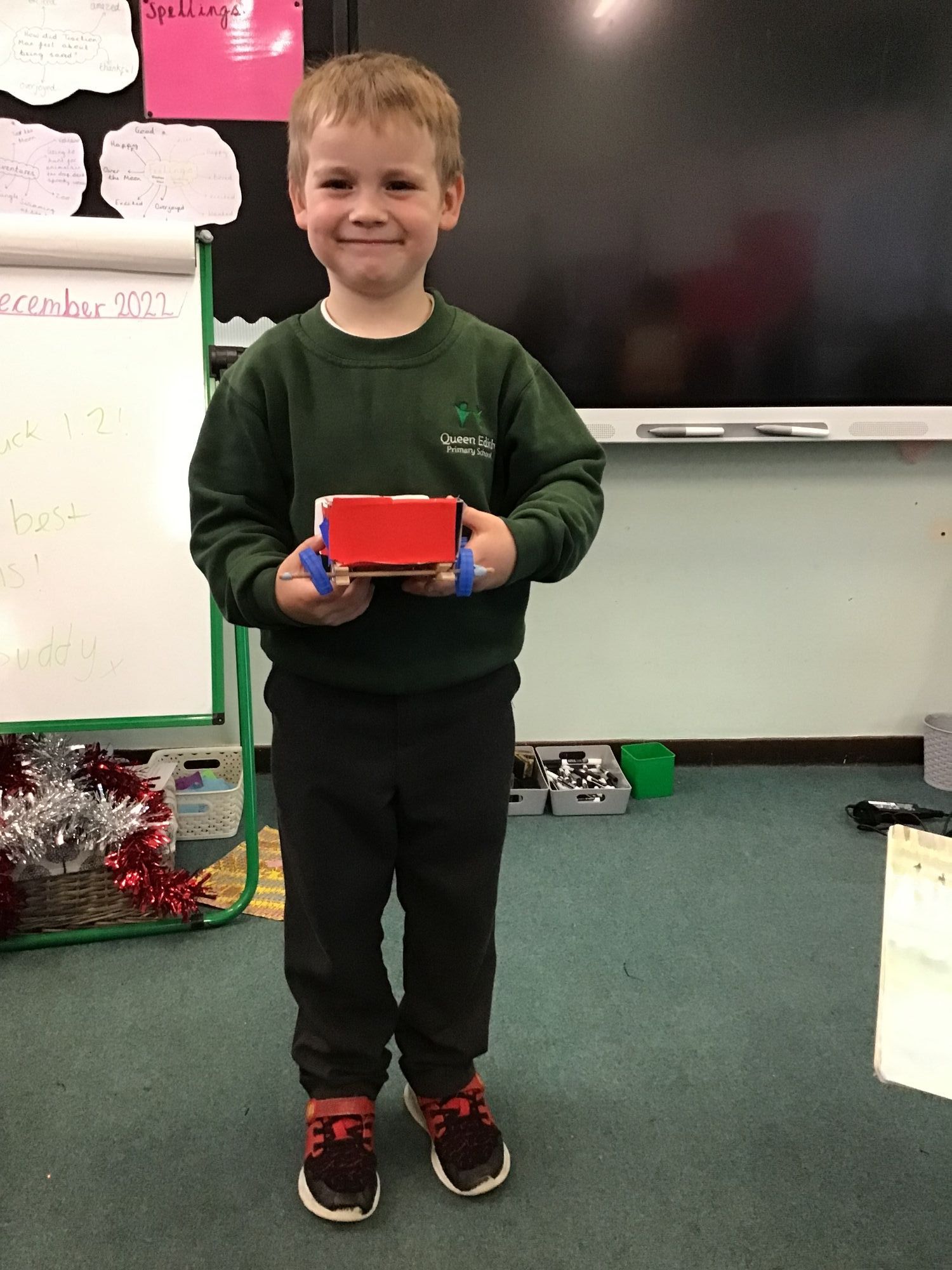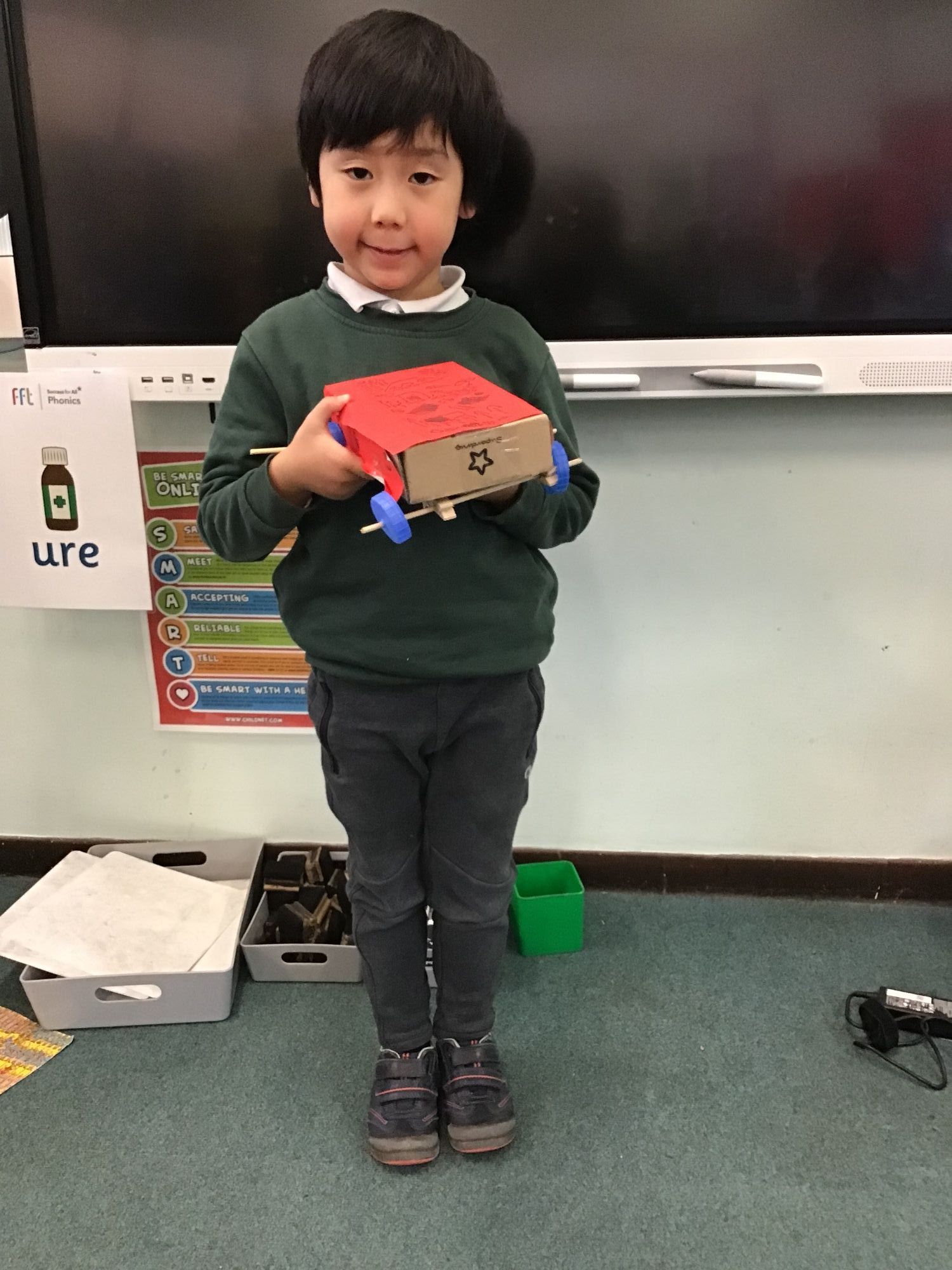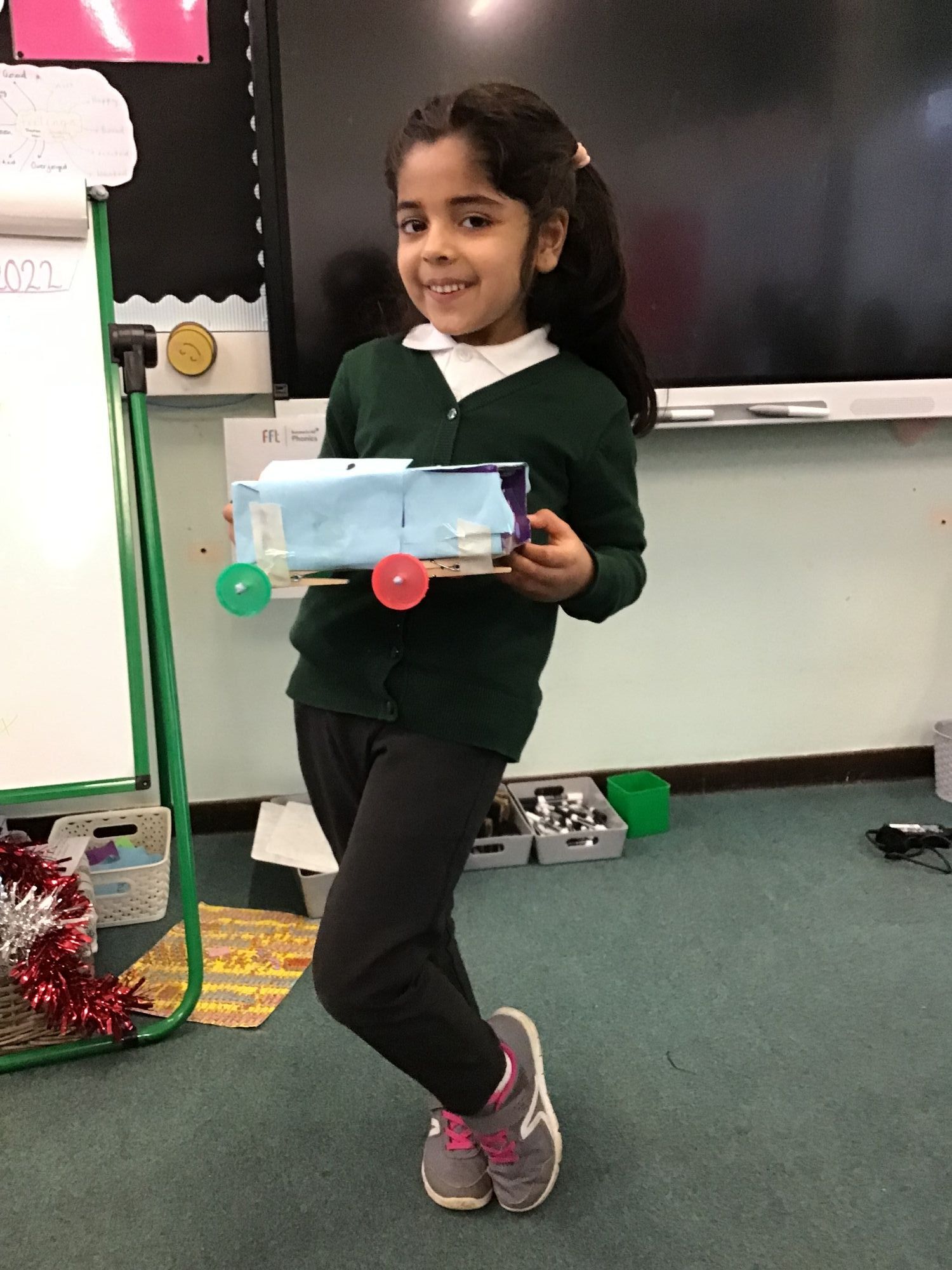 Roald Dahl Day 2022
On 13th September, Queen Edith was delightfully taken over by a whole host of mischief-making Big Friendly Giants, Oompa-Loompas and Matildas! We celebrated Roald Dahl day (on his birthday) by dressing up as one of his fantastic characters, or simply wearing his favourite colour – yummy yellow! It was a great way to introduce his writing to the children and to have fun with reading in a creative way.