History
Queens' Federation: History Subject Statement
Intent
At the Queens' Federation we aim to foster 'Learning for Life.'
We will provide a rich, relevant and inspirational curriculum that promotes a lifelong love of learning and equips our pupils with the key knowledge and understanding, skills and personal qualities that they will need to thrive in a rapidly changing world. Our curriculum is designed to be relevant to our children and is linked to the context of our school and the local community.
At the Queens' Federation, our high-quality, creative history curriculum aims to inspire a curiosity and fascination about the past. Pupils will develop a well-rounded knowledge about the past and its events, will be able to make links between topics studied and will understand how the past has shaped our lives today.
Implementation
Our history curriculum develops both historical skills and knowledge. Pupils have opportunities to investigate and interpret the past, understand chronology and communicate historically. Our curriculum is organised chronologically enabling pupils to be able to draw comparisons and connections between different time periods and their own lives. We aim to enable our pupils to build an overview of local history, the wider local community, Britain's past and the past of the wider world.
Our history curriculum is enriched through the use of hands-on experiences, school-based historical events, visits to places of significance in the local area, trips to museums and sites of historical relevance and presentations by visitors. All of these activities provide our pupils with the opportunity to acquire new knowledge and understanding and to develop skills which can be utilised within their learning at the Queen's Federation. The curriculum is enriched, wherever possible, through links to learning in other curriculum areas such as geography and english.
We view assessment as a holistic process, which takes place in every lesson through observation of, in questioning and in conversation with pupils and in the production of written outcomes. History assessment criteria set out the key knowledge and skills that a pupil should achieve at the end of each unit of work.
Impact
Our curriculum aims to ensure that pupils leave the Queens' Federation with a coherent knowledge and understanding of Britain's past and that of the wider world. Pupils will be equipped with historical skills and knowledge and will be curious to know more about the past. Pupil outcomes evidence a broad and balanced history curriculum and at the end of each year, pupils achieve age related expectations and retain the knowledge and skills learnt from each unit of work.
Yearly Overview
Foundation Stage
Children in the Foundation stage will follow the Early Learning Goals, in which 'History' is covered in the Understanding of the World area of learning.
From Year 1 to Year 6
All children will follow the National Curriculum programmes of study, which are divided into Key Stage 1 and Key Stage 2. These are then divided into areas of knowledge, skills and understanding. The table below shows when History is taught at Queen Edith and the topics within which it appears.
Autumn
Spring
Summer
Nursery
Within Nursery, children learn about History through 'Understanding the World'. They begin to make sense of their own life-story and their family's history, through discussions, images and shared memories.
Reception

Within Reception, children learn about History through 'Understanding the world'. Children start to learn about changes within living memory and changes beyond living memory by looking at past and present events within their own life involving family and friends. As well as making comparisons between the past and present, for example modes of transport and electricity. Children have the opportunities to share stories, participate in role play and explore artefacts to learn about the past.

Year 1
History of toys: Changes within living memory: Look at contemporary toys and study toys parents, grandparents and even great-grandparents may have played with. Look at similarities and differences and identify changes in materials and technology. Set up a toy museum.
Castles: Discover the castles around the British Isles. Find out about the most splendid castles and their locations around the UK, exploring their different architecture.
Year 2
The Body Machine: Finding out about significant individuals e.g. Florence Nightingale.
Fire and Ice: Historical periods within (just!) and beyond living memory: the Great Fire of London, Carlos Gatti, Shackleton.
Around the World :Historical explorers, inventors & crusaders, e.g. Captain Cook and the Wright brothers.
Year 3
Ancient Greeks: A study of Greek life and achievements, and their influence on the Western world.
Pirates: A history of seafaring and pirates.
Stone Age to Iron Age: Changes in Britain during this period, including Iron Age hill forts such as Wandlebury.
Year 4
Explorers:
The Romans: The Roman Empire and its impact on Britain. Invasion, conquest and resistance.
Travel to the Golden Age: Early Islamic civilisation, including a study of Baghdad c. AD 900. A non-European society providing contrast with British history.
Year 5
Ancient Egyptians: Investigating what it was like to live in Egypt during the time of mummies, ancient gods and pyramids. Children will also take part in an Ancient Egyptian Day.
Anglo Saxons and Vikings: Investigating what it was like to live in Britain between the Stone Age and Iron Age. As part of this, the children will go on an educational visit to West Stow where they will experience what life was like in an Anglo-Saxon village.
Year 6
World War 2: and the impact on Britain. Investigating the poignant events throughout the war and how life in Britain changed during and after the end of the war.
Cambridge University: A walking tour, the history and some of its famous alumni.
The History curriculum as outlined above is often taught in a cross curricular way. For example, the Greek topic in Year 3 will make meaningful links to other areas of the curriculum such as Art, DT, English and Science.
For more information please click on the link to view our History Policy on our Policies page.
Examples Of Learning:
Academic Year 2023-2024
Reception
Children in Reception thought about this question:
"Why didn't Vincent Van Gough take a photo of the starry night?"
The children used paint like Vincent Van Gough to create their own pictures.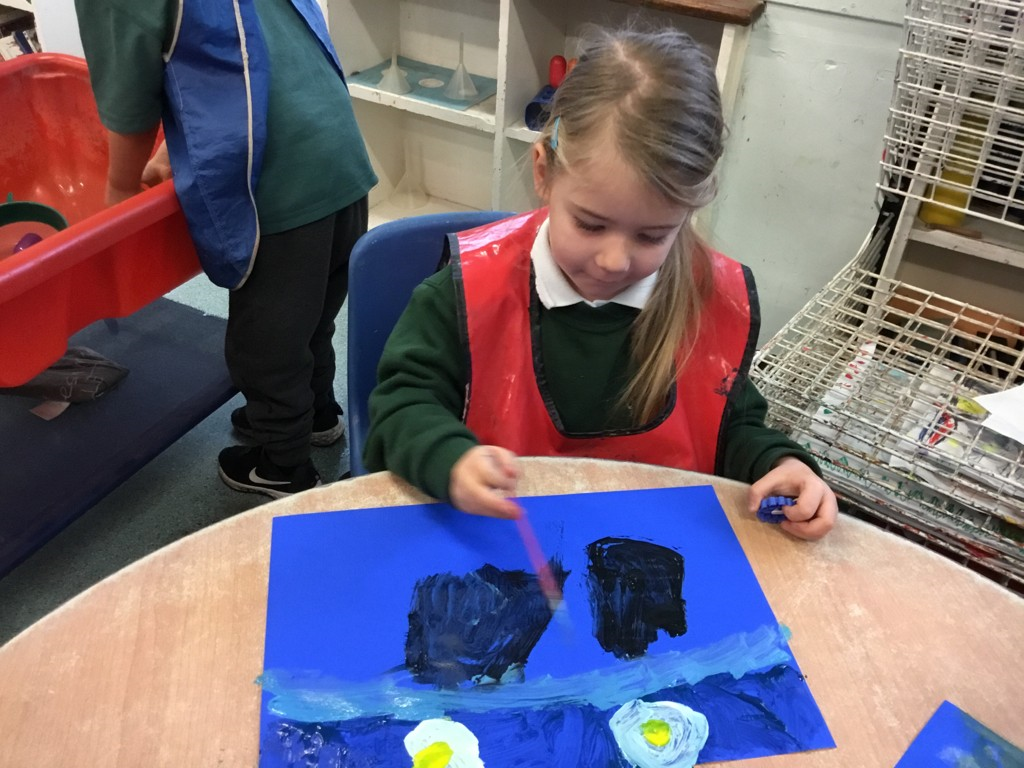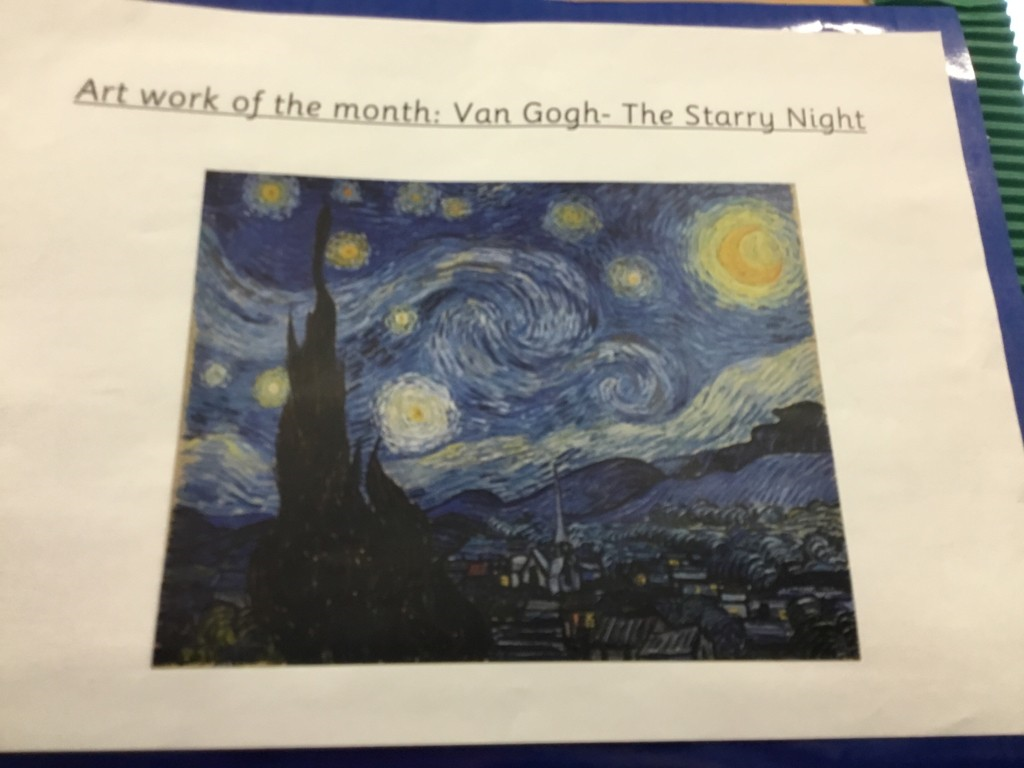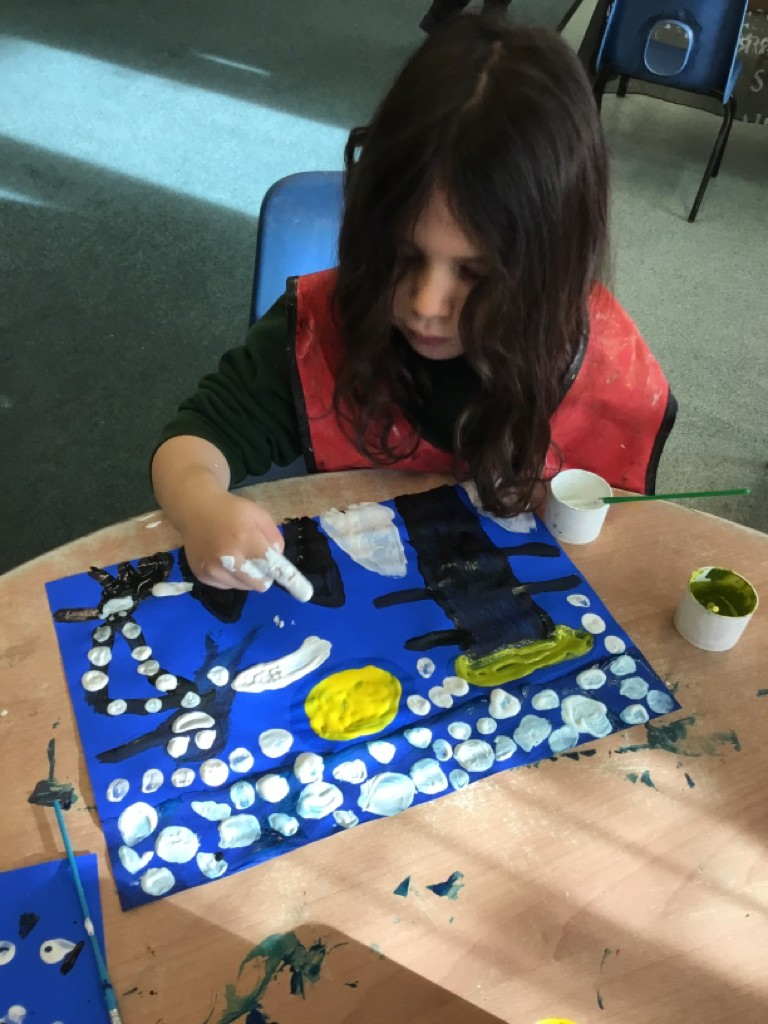 Year 6
Year 6 took part in an immersion day, where they investigated and participated in activities based on WW2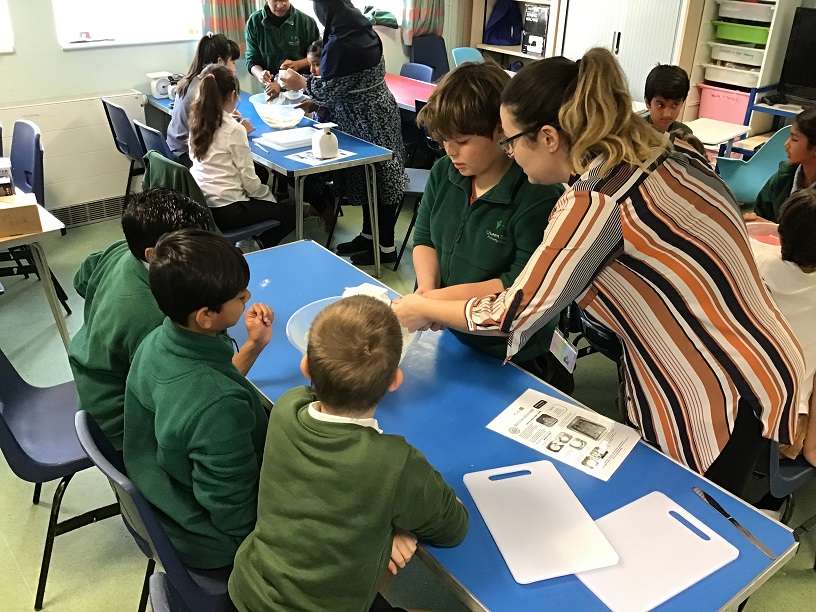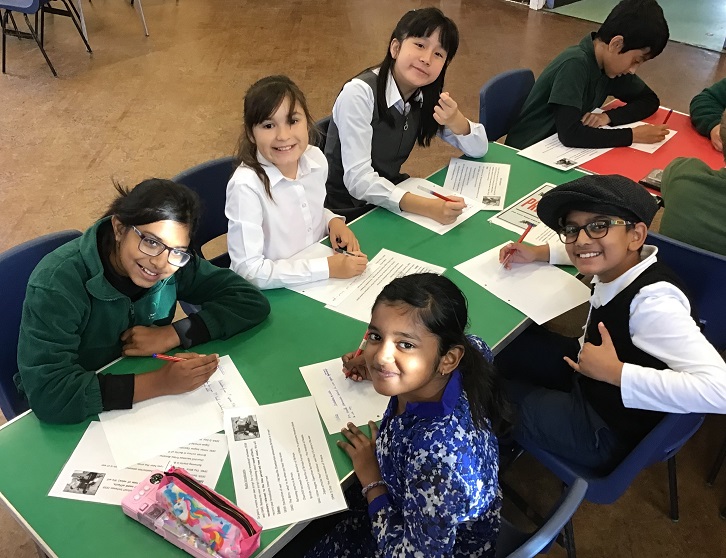 Year 5
Anglo-Saxon and Viking Day
Year 5 were joined by History off the Page and put in the midst of the action as Vikings and Saxons! During the morning, they took on everyday tasks including weaving, pottery, metal working and candlemaking, using materials and tools to learn skills as apprentices. In the afternoon, children looked at this time period from a historical perspective and used archaeology to understand how we have learned about the historical tasks performed in the morning. We had a brilliant day and didn't want it to end!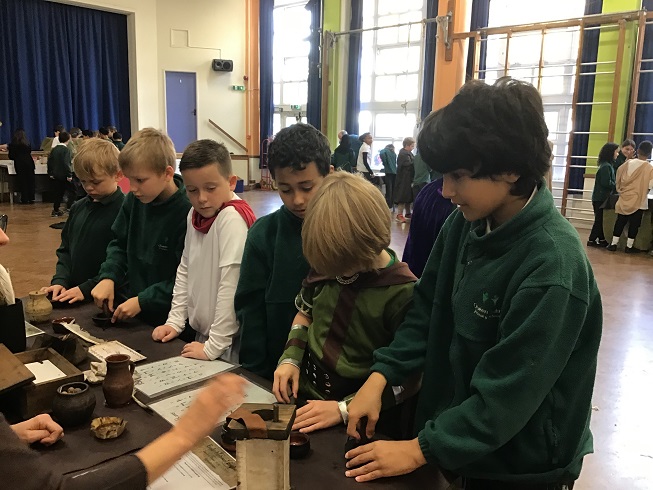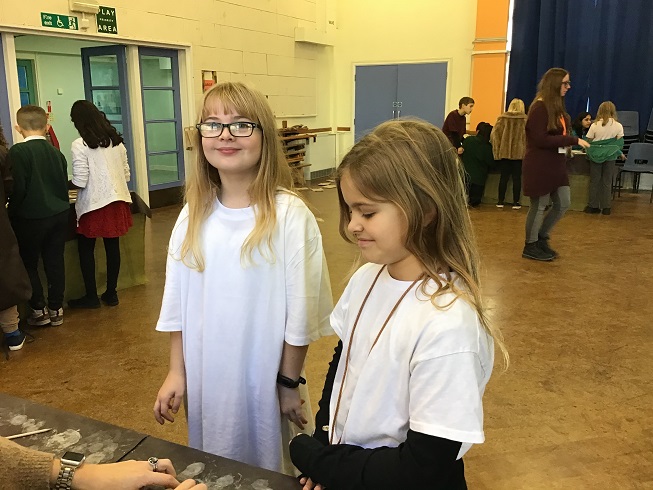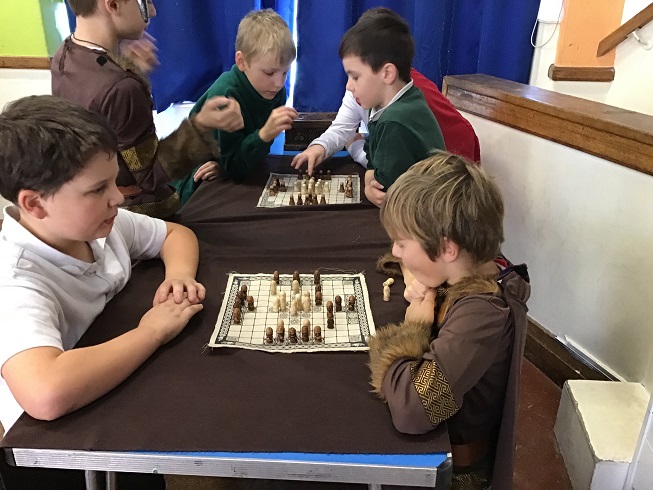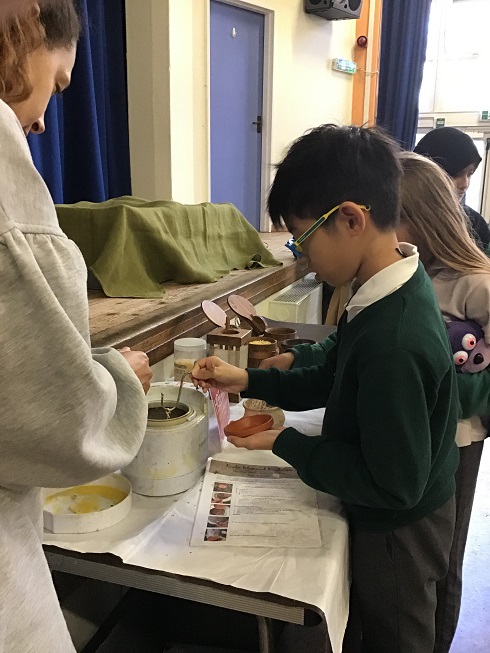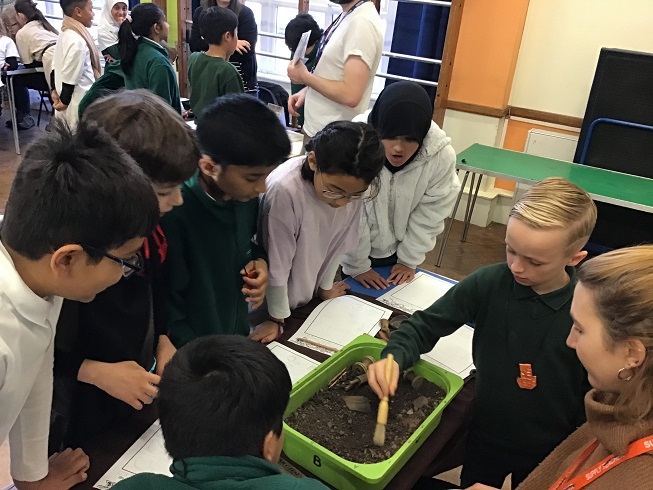 Academic Year 2022-2023
Nursery
Children in Nursery enjoy sharing news from home at our themed Show and Tell sessions.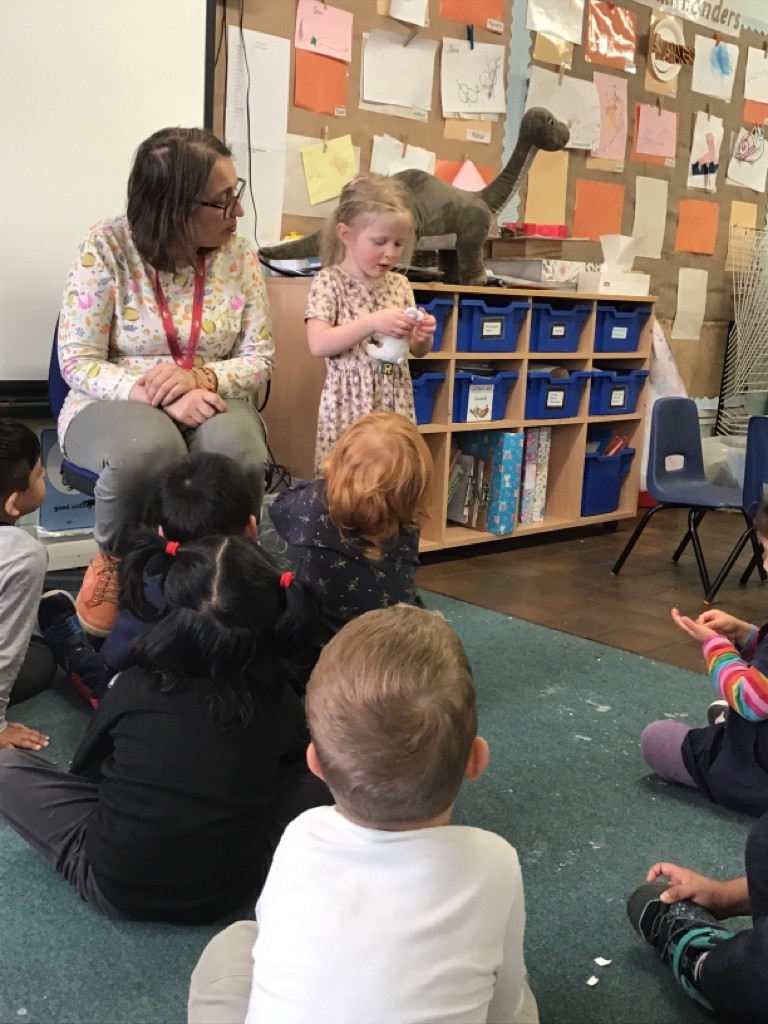 Year 2:
In History, Year 2 had a special visitor, Orville Wright! He travelled to the future to talk about his and his brother's invention of the first aeroplane in the early 1900s, as well as the first flight. Orville talked about how his fascination with flying started, as well as how they built the first powered aeroplane. The children were fascinated and had the opportunity to ask Orville any questions they had!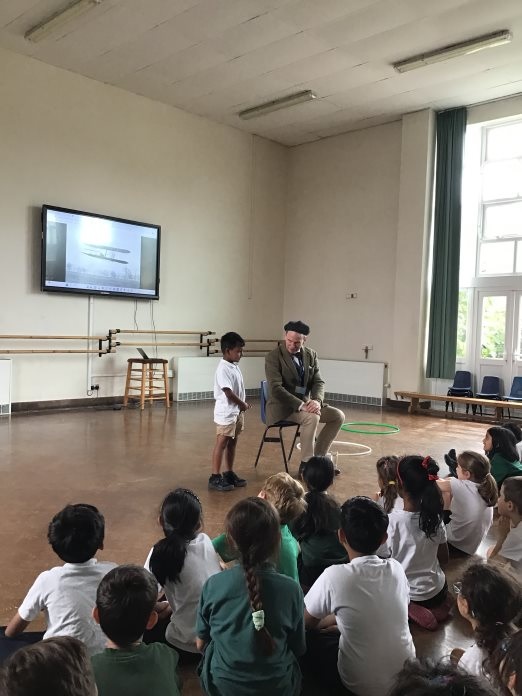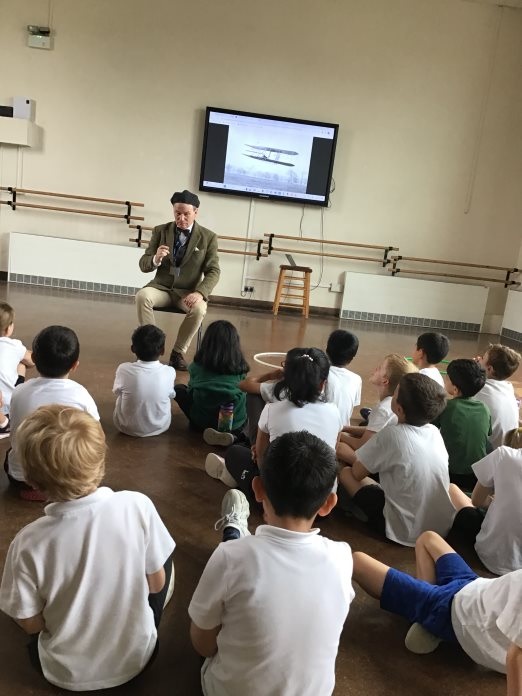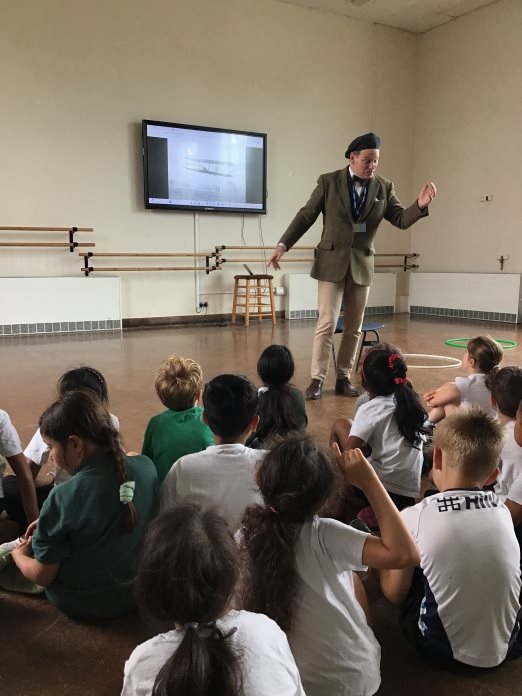 During a 'History off the page' workshop, Year 2 were able to compare Scutari Hospital to a modern day hospital through the use of drama. The children very much enjoyed their day and were able to use their learning to bring the drama to life!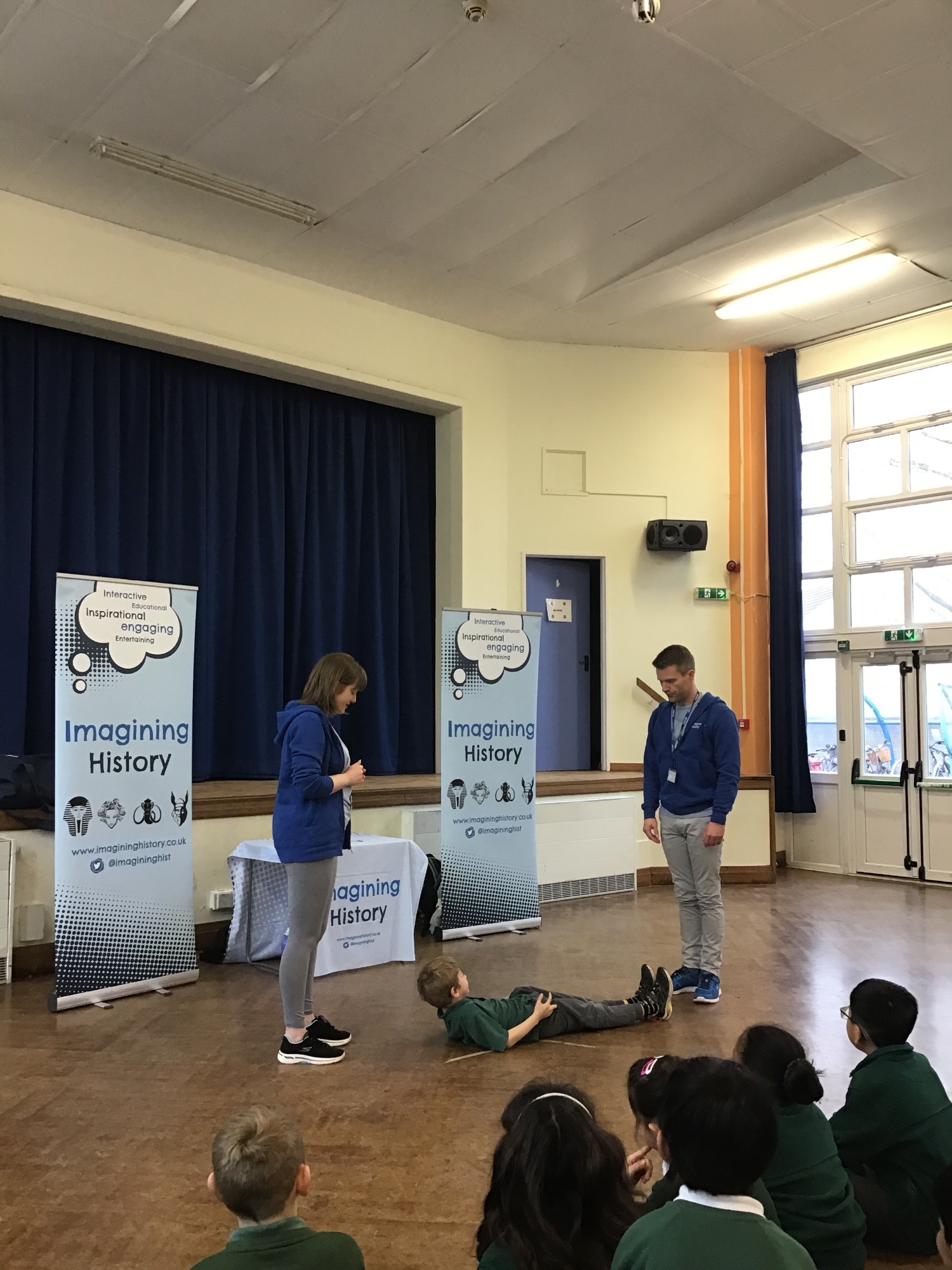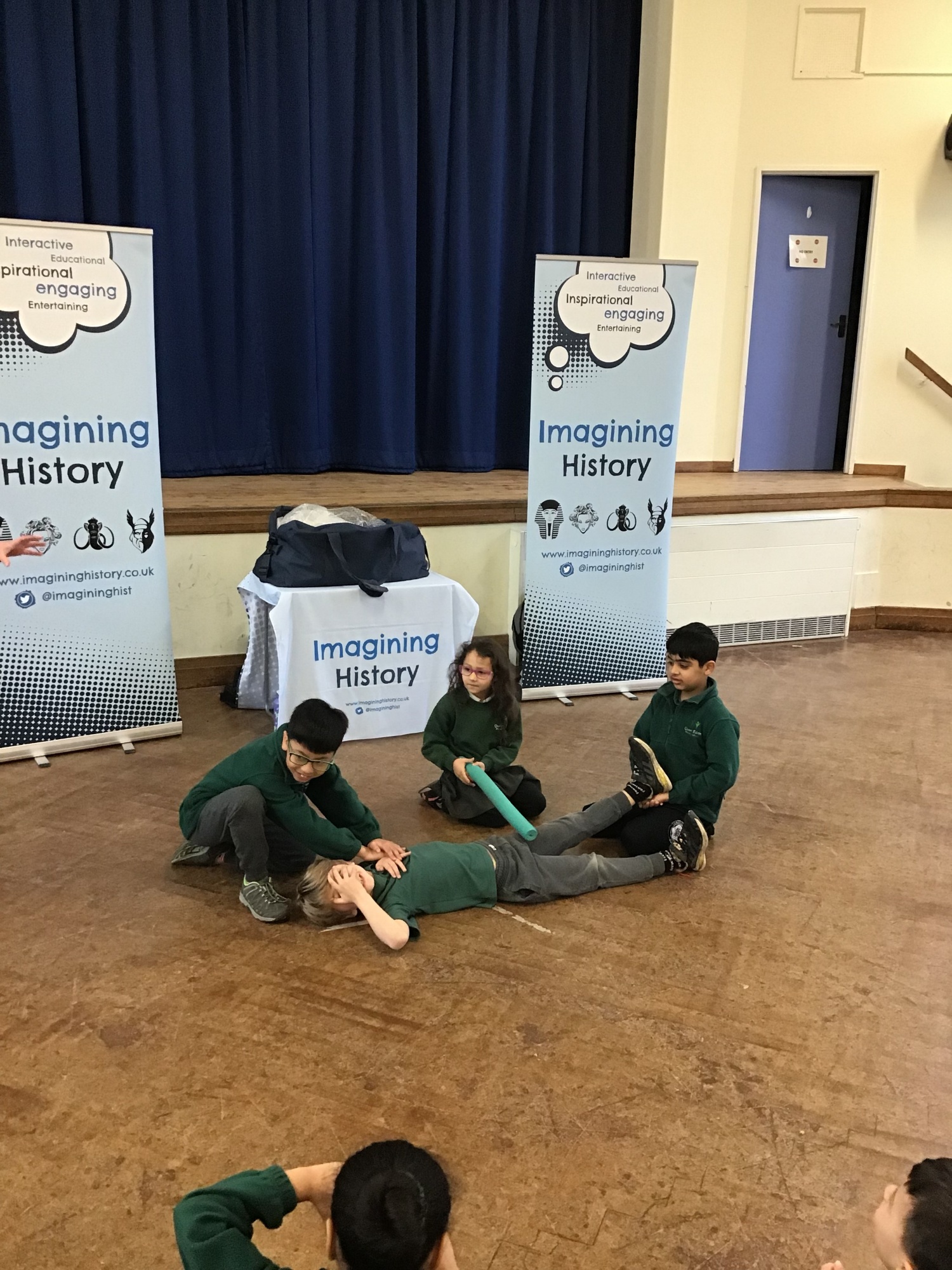 Academic Year 2021-2022
Year 3
This half term, Year 3 have been learning all about the Ancient Greeks. During history lessons, children have compared Ancient Greek everyday life and culture to modern day everyday life and culture. The children can now explain the impact of Ancient Greek civilisation on the modern world. Every child had the opportunity to make and decorate their own Greek pot using historical artefacts as a comparison.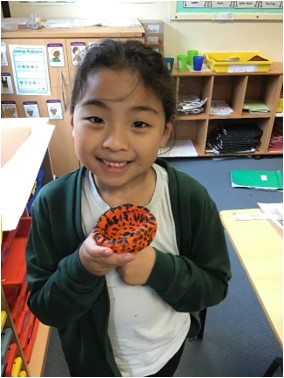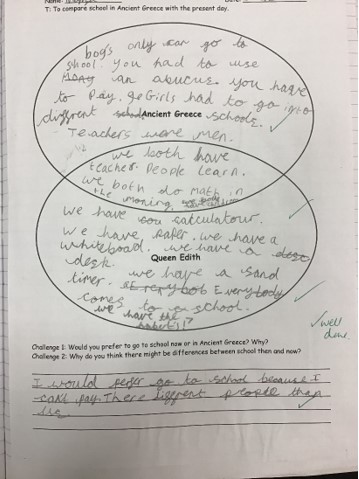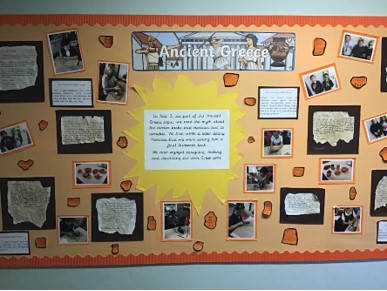 Year 5
This year within History, Year 5 have participated in so many exciting learning experiences. Through all of these experiences the children were able to apply their knowledge from lessons as well as learn additional facts and information to deepen their understanding. Whilst learning about the Vikings, they took part in a Vikings day which involved learning how to make and shoot a bow and arrow. During their Ancient Egypt topic, they were able to mummify tomatoes and take part in another experience day, which they thoroughly enjoyed!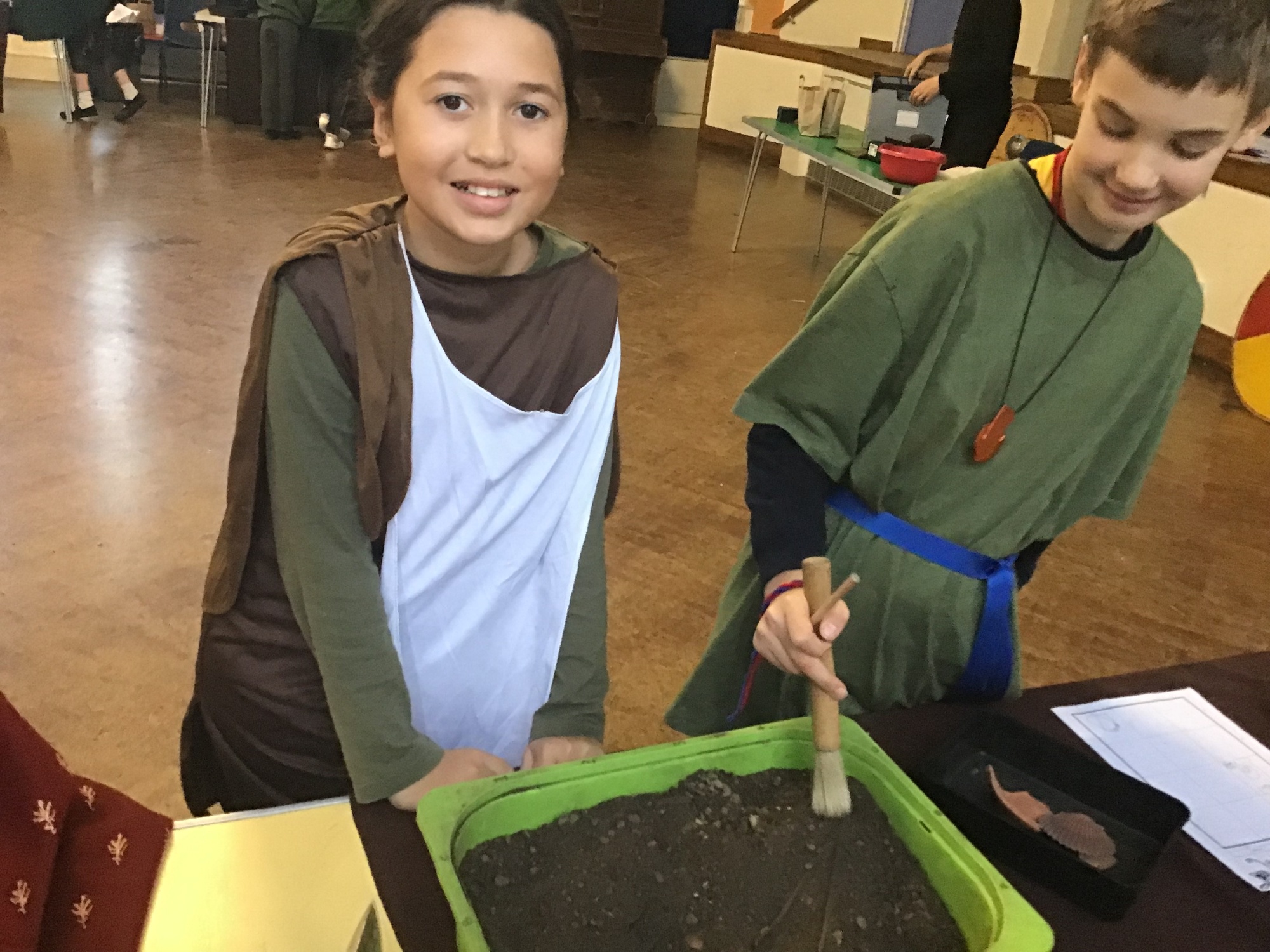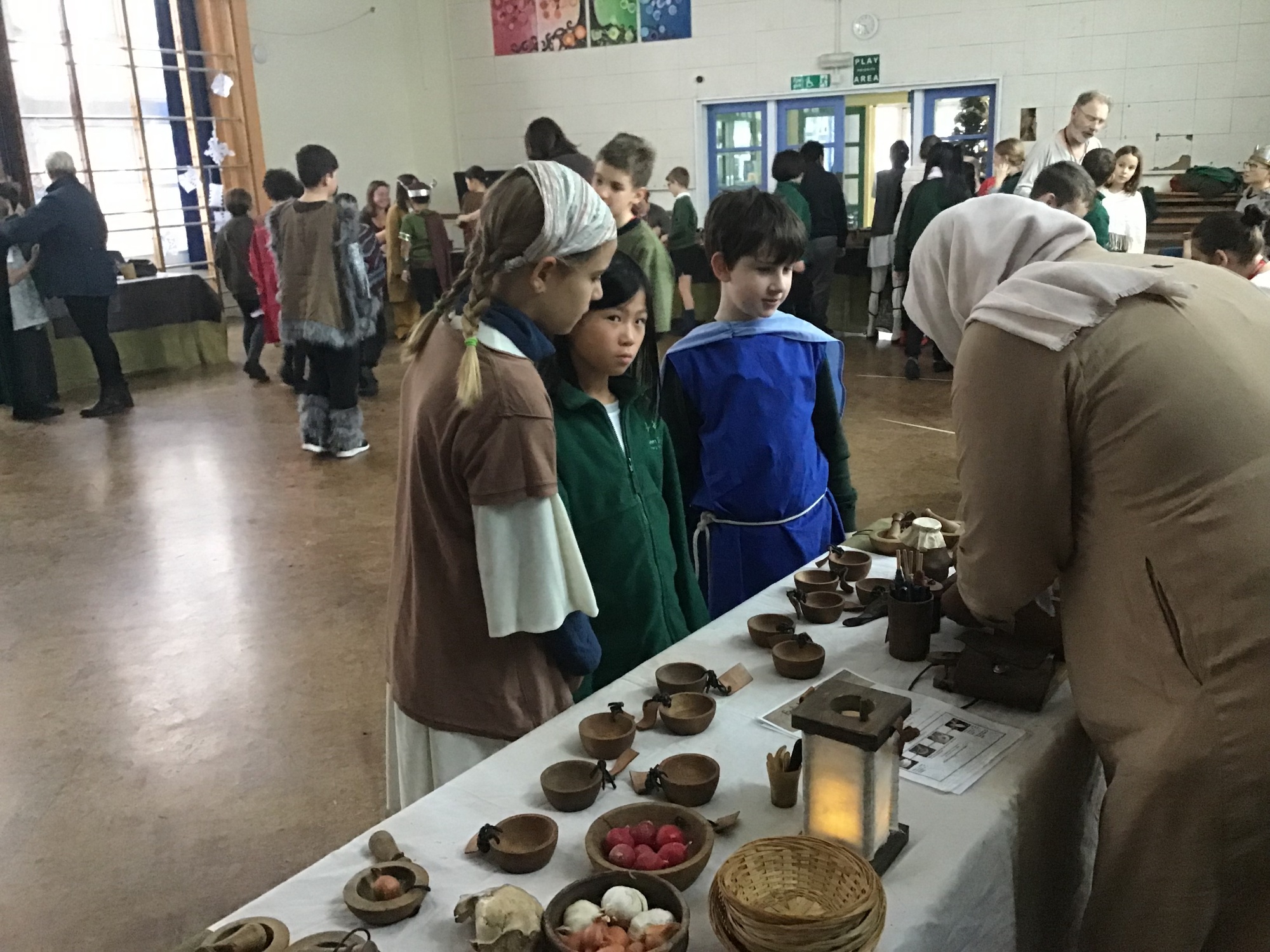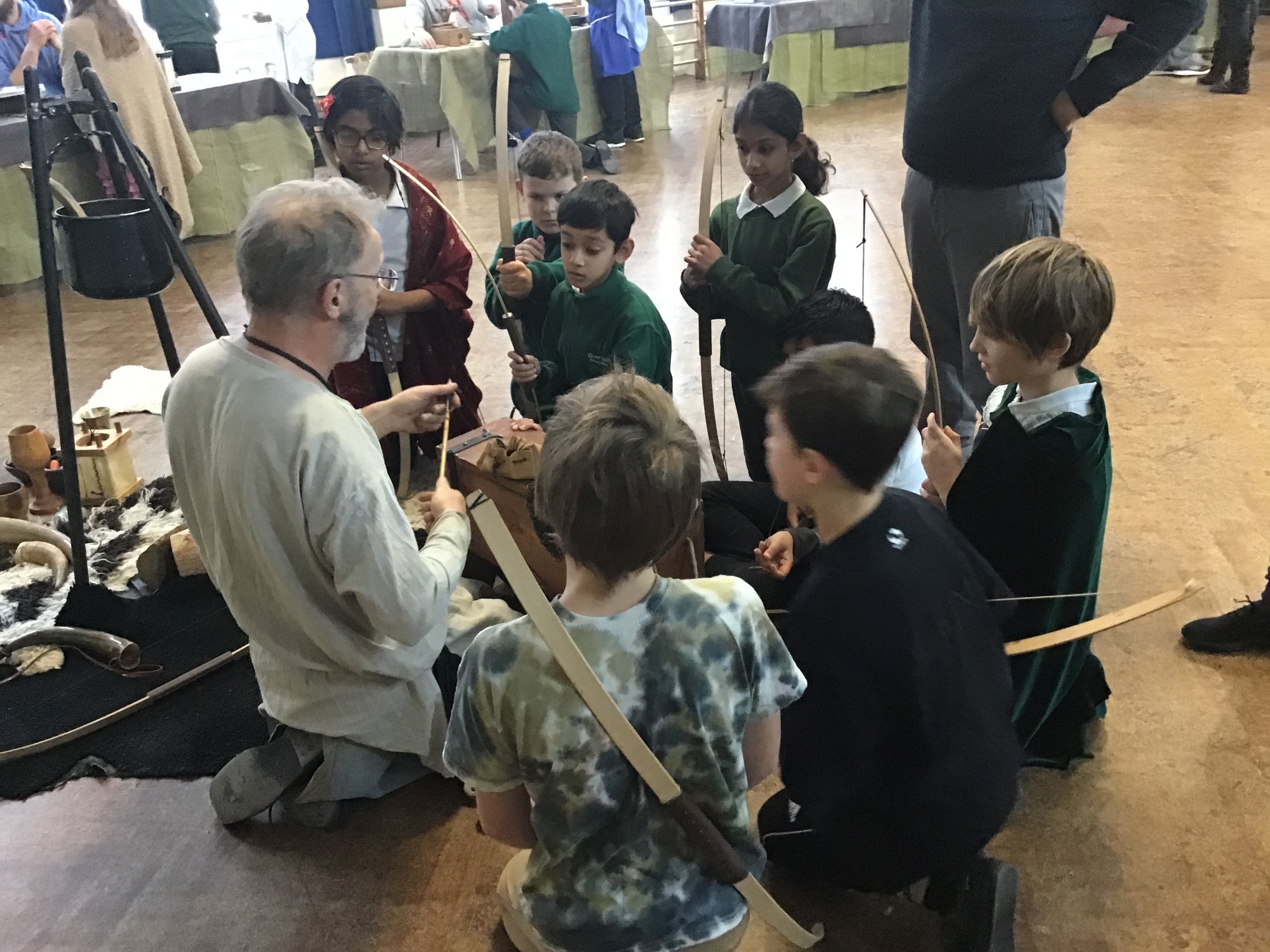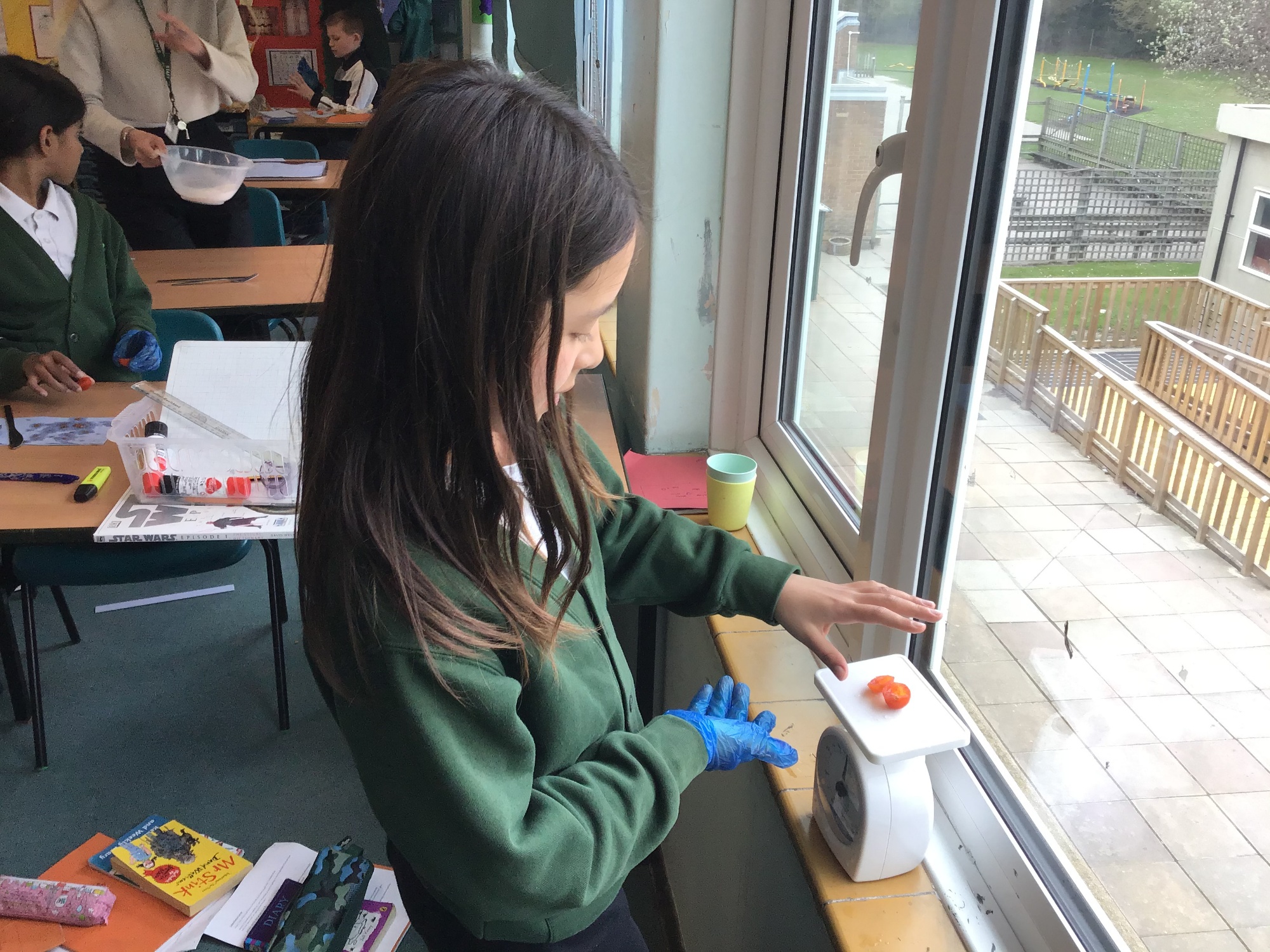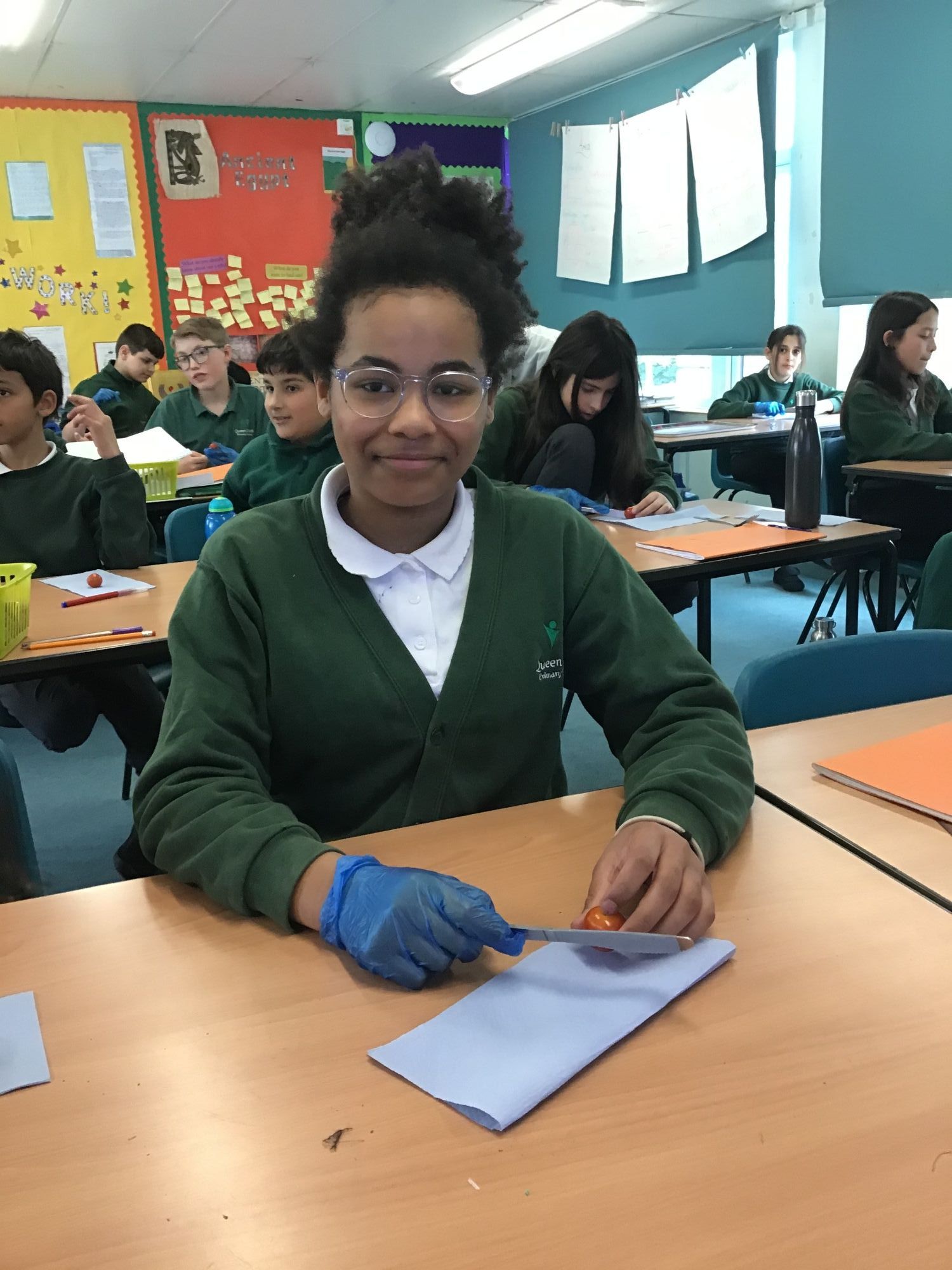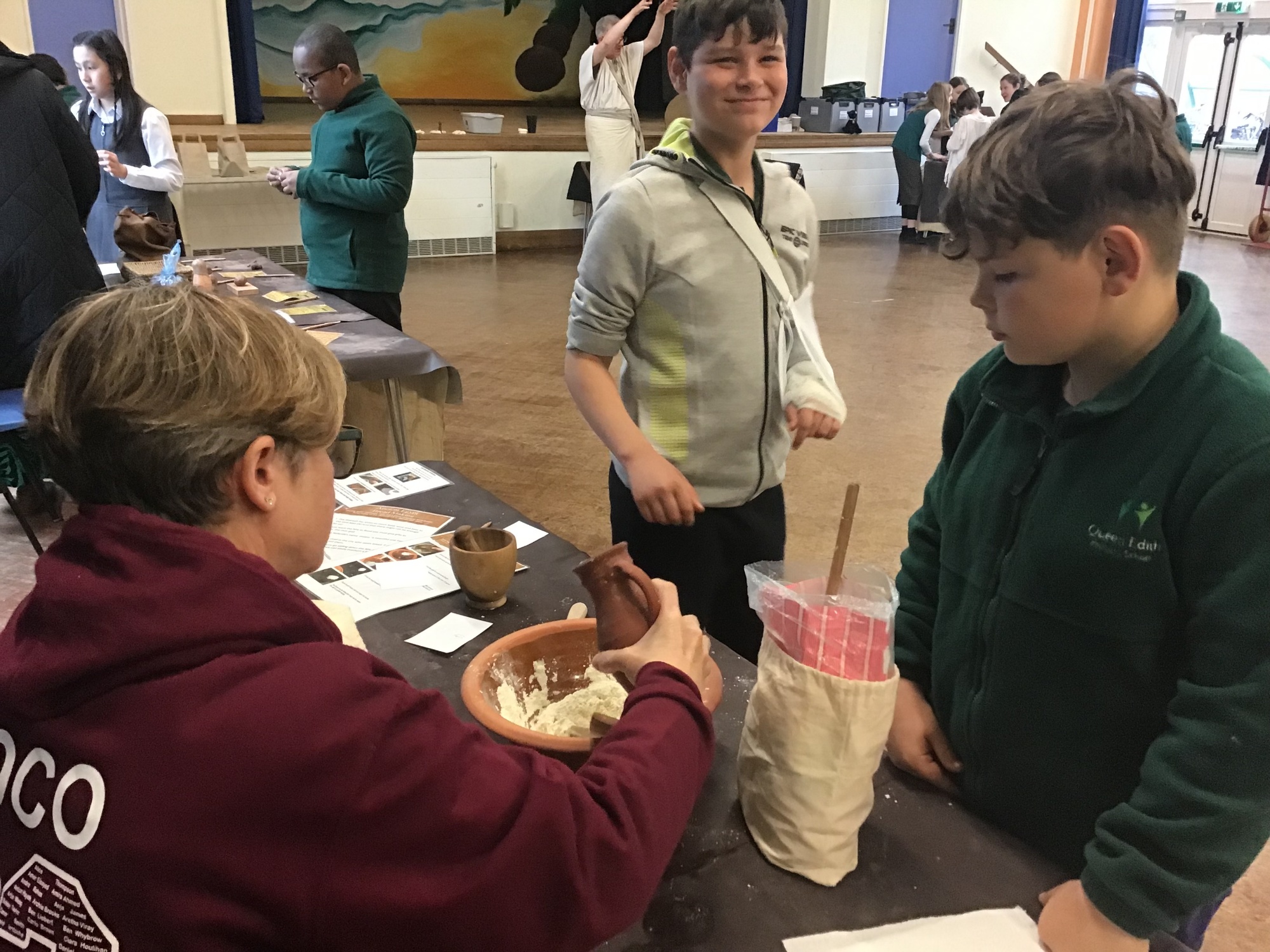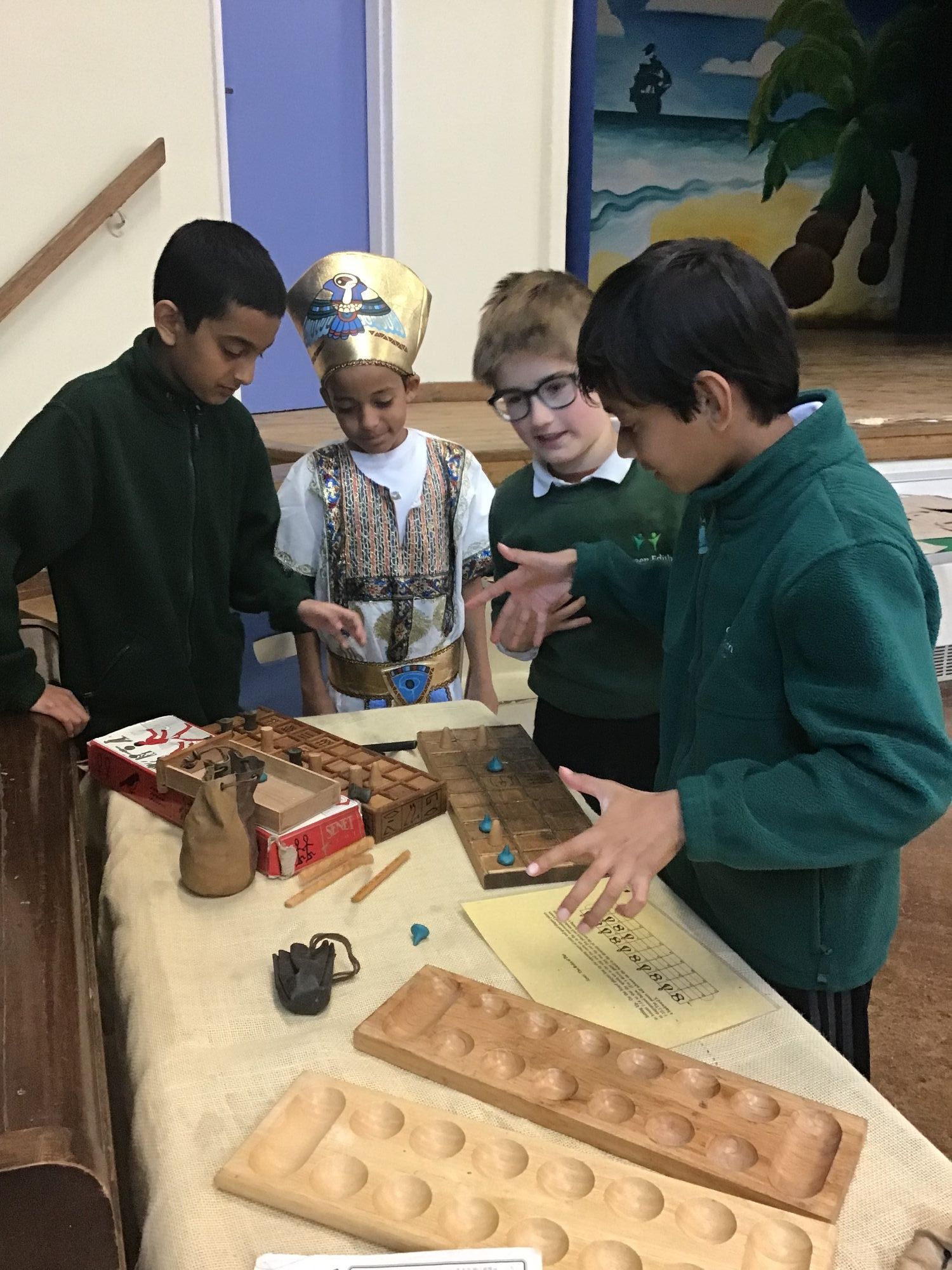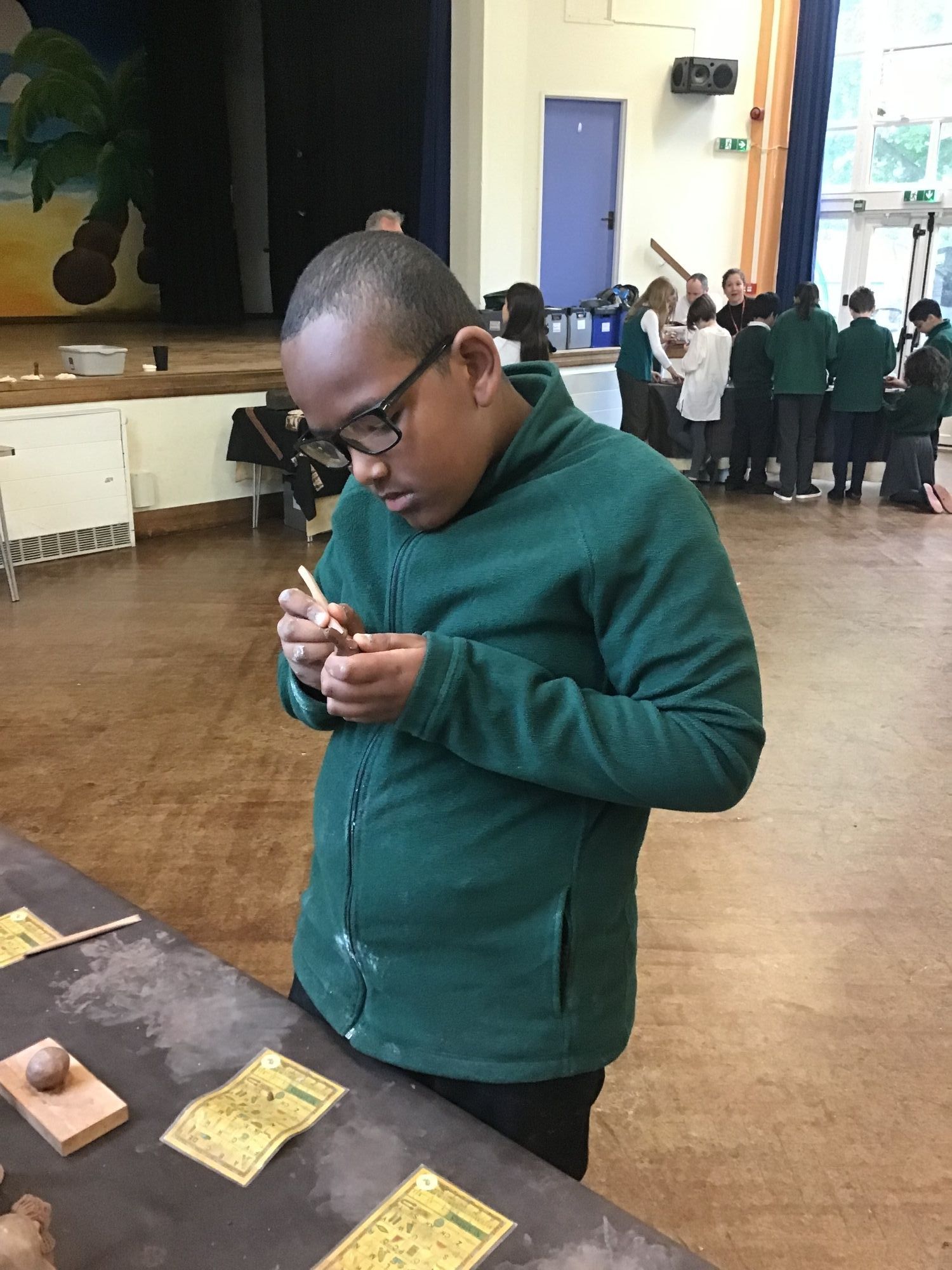 They have also been learning all about Ancient Britain. Have a look at some of their wonderful work, looking at where the Anglo-Saxons came from and the 7 Anglo-Saxon Kingdoms.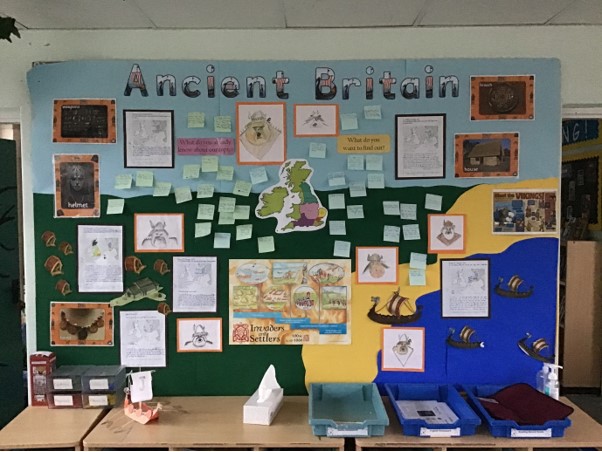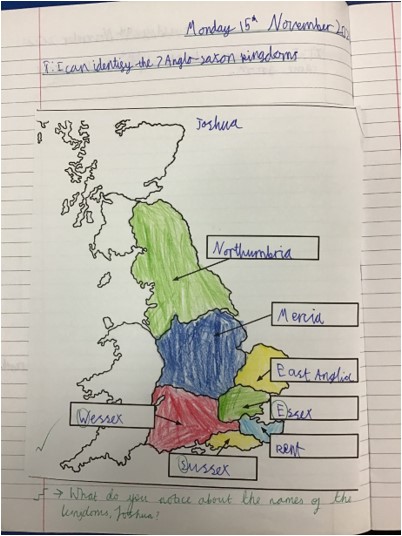 Year 6
Year 6 had a visit from Dr Sean Lang, a Senior Lecturer in History at the Anglia Ruskin University. Dr Lang delivered a presentation about Queen Emma and Queen Edith, including who they were and the links they have to our local area. He also explained the importance of Cambridge during the time of the Anglo-Saxons and the Normans.